Market Continues To Press Higher
Overnight we saw the market oscillate up and down, but maintained our support region the entire time, which was moved up yesterday afternoon. Right now, I am going to maintain that support region where it is, but any break down below 1975ES would not be constructive to the market continuing higher in the current set up to strike at least the 2005SPX region, but, more ideally, the 2022SPX region next.
While the market has not completed a larger degree 5 wave structure off the lows, and lower lows below 1810SPX can still be struck, as I have been warning, we must wait until this current pattern breaks support before we can consider the short side. Right now, upper support on SPX is between 1968-75, with lower support being the 1940SPX region. A break down below that level would suggest that we can see the 1700's in a larger degree correction, and that this current move up was a b-wave. However, in such a case, it is more likely that this rally was just an (a) wave in that bigger b-wave, and we may have a lot more painful whipsaw to deal with over the next several months should we see a break down below support.
For now, the market remains over support, so we need to maintain a bullish bias. Moreover, I have marked up a 60 minute IWM chart, and as long as it maintains over its support region, I cannot maintain any bearish perspective.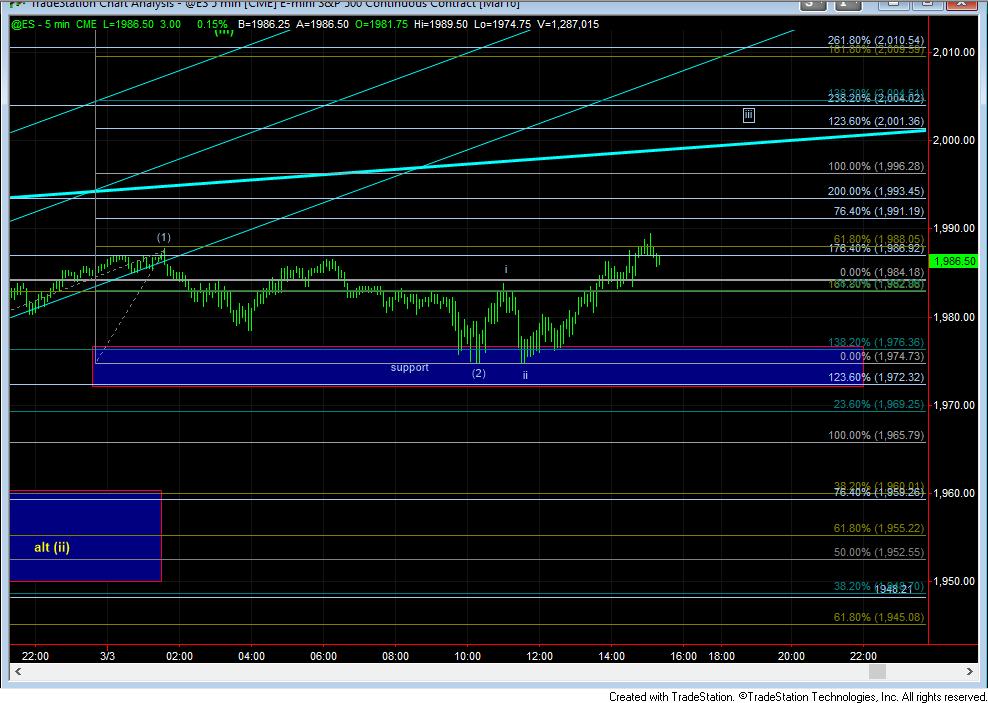 5minES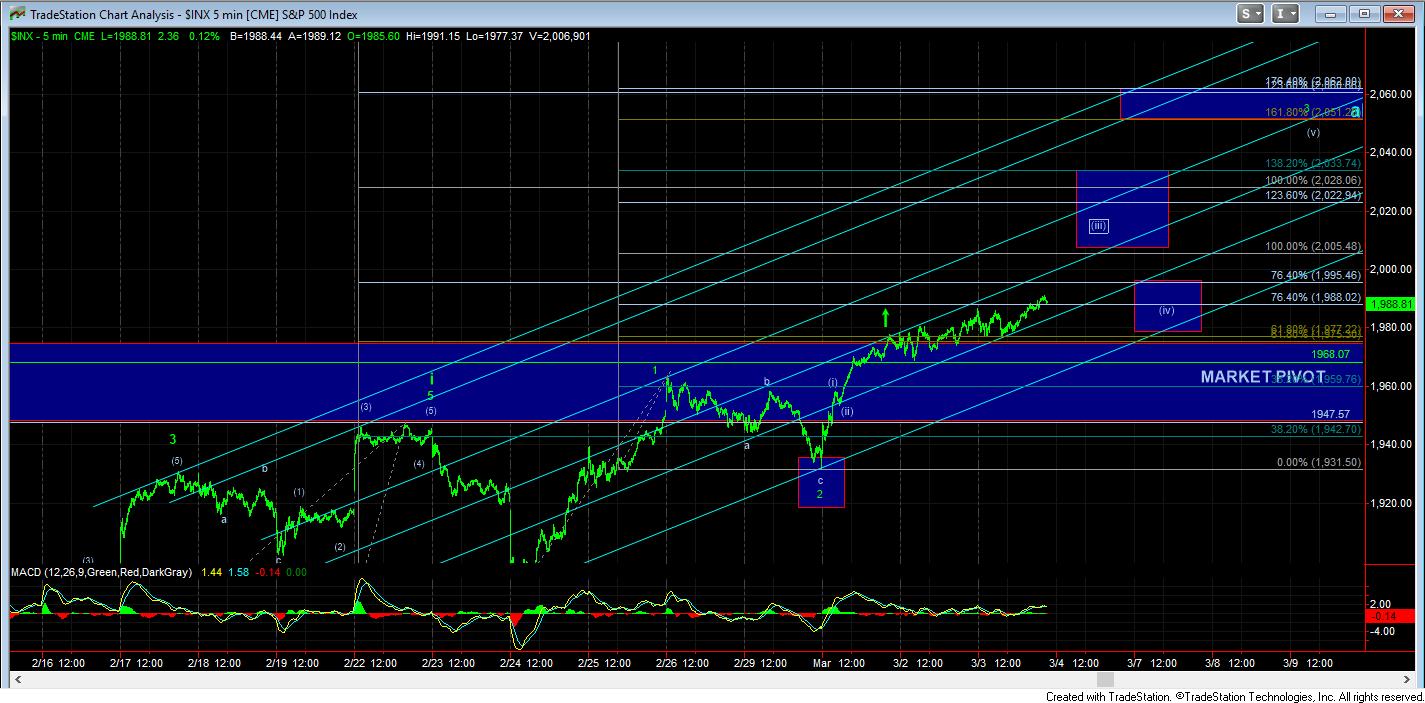 5minSPX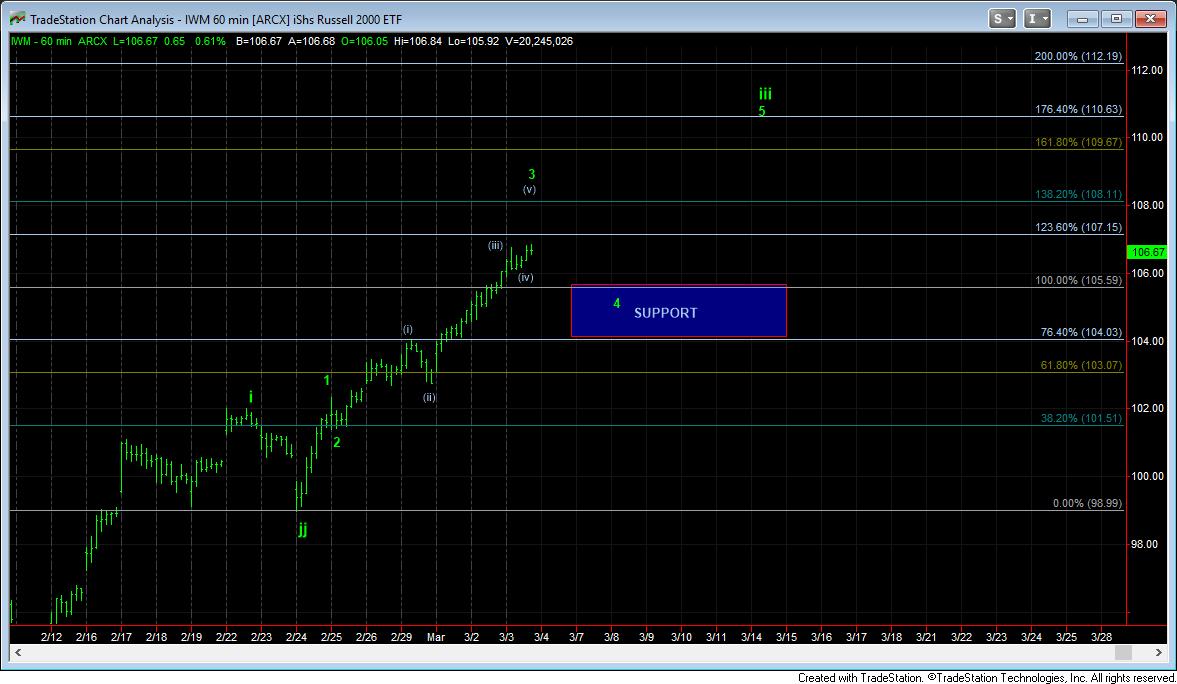 60minuteIWM