Market Continues To Levitate
There really is not much more I am able to add to the analysis at this time. The market has yet to suggest that this wave iii or c of [b] has concluded. We would need to see a break back below 3880SPX to suggest that a pullback has begun.
Yet, when we do get that pullback, the nature and structure of that pullback will be telling. Should it be clearly corrective, then we are likely dealing with yellow wave iv, and setting up for yellow wave v to complete wave 1 of [3] in the SPX.
However, if it is clearly impulsive, then we will likely have a strong indication that the market has begun the [c] wave of [2] in green.
Overall, I want everyone to maintain focus on the bigger trend being suggested by the market structure, as well as the great majority of underlying individual stocks within the market. The market is likely setting up for a strong rally as we look towards March and beyond. So, please remain focused on the bigger perspective, rather than trying to squeeze every point out of attempting to trade for a pullback.
Our targets overhead are still the 4200/4300 region in the coming months, to be followed by 4600SPX for all of wave [3] of [iii]. Try to stay focused on the bigger prize.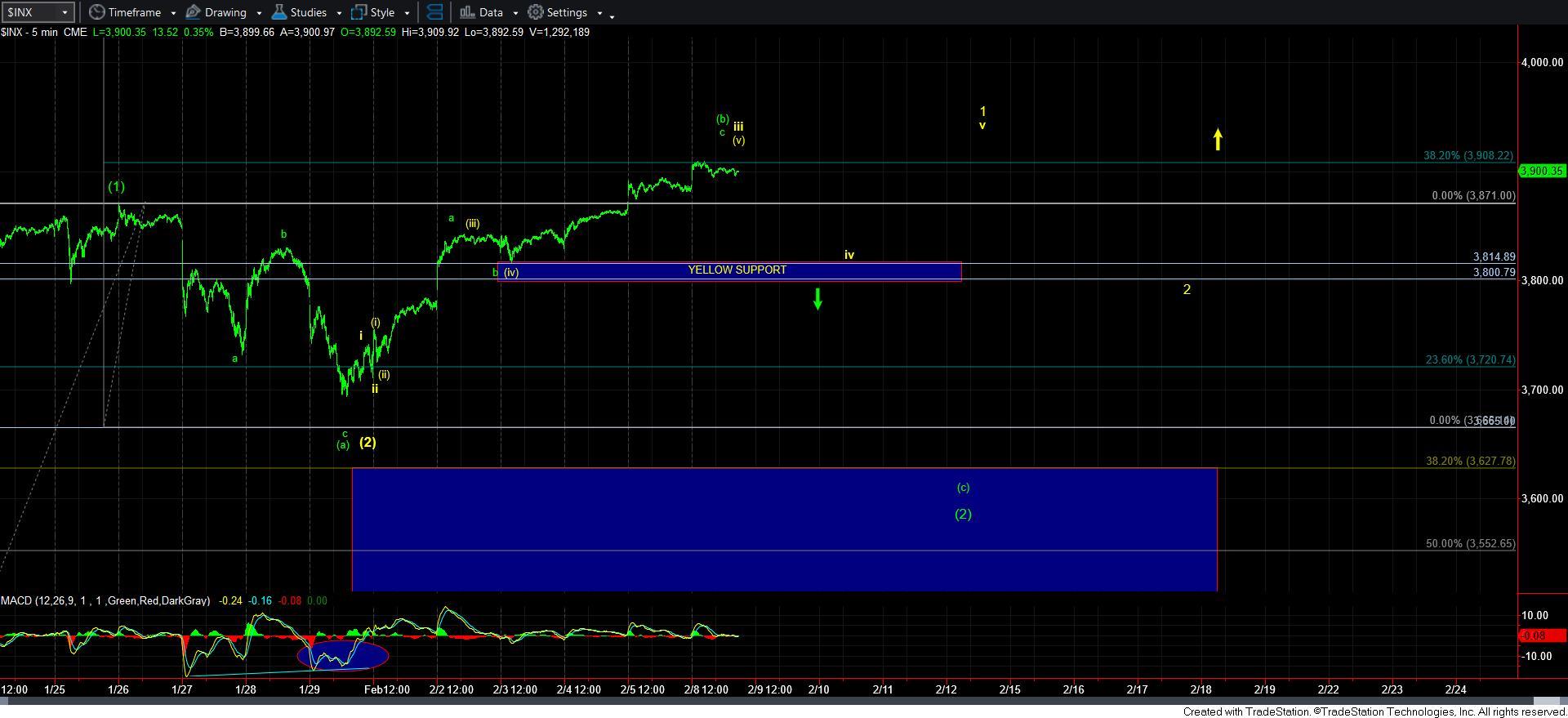 5minSPX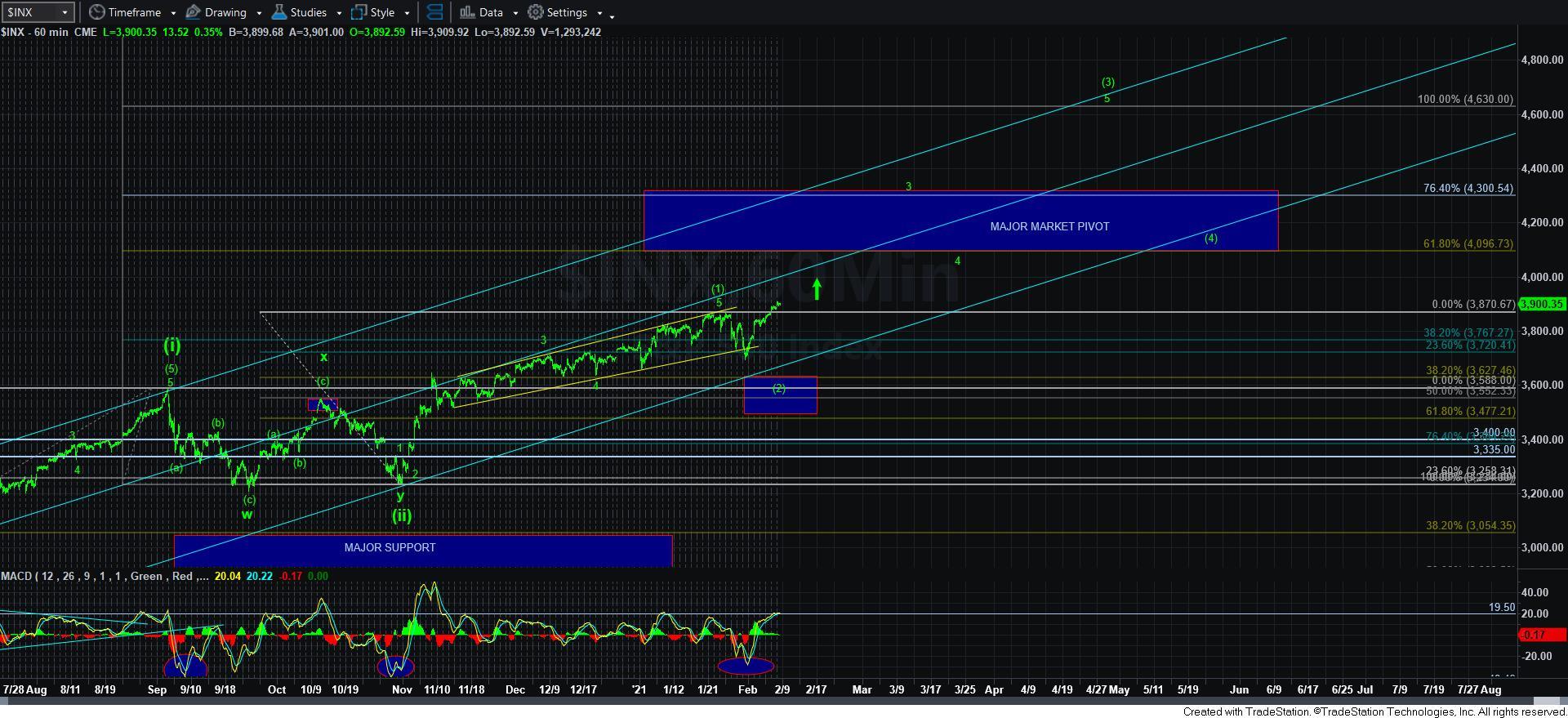 60minSPX