Market Continues To Grind Higher But Still Holding Under Resistnance
Today we saw the market open flat only to push higher throughout the day and is now testing the upper limit of the potential micro resistance level that I had laid out in yesterday's update at the 4127 level. If we continue to push through this level then it would open the door for this to see another higher high as part of the wave v off of the 3/24 low.
Bigger picture There is still not too much to add to the weekend update and I am still watching the green count suggesting we are topping in a triangle and the blue count which is suggestive that we are in the midst of a wave 3 of (c) of larger wave b up.
On smaller timeframes, we do still have three waves up off of the lows that were struck at 4068SPX. That had put our overhead resistance in the 4101-4127 zone for a possible wave b retrace as part of a larger corrective move to the downside. At the time of this writing, we are still holding under that resistance zone but are closing in on the upper end of it quickly as we approach the final hour of trading. If we hold under that zone then I expect at least a wave c of larger wave (a) down to come that should target the 4048-4025 zone which is the next key support below that I would want to see a break to signal that we are indeed in the green wave e down. We would need a break under the 4100 level to give us an initial signal that we have topped from a micro perspective and until that level breaks we do not have an initial signal of a top just yet.
If we are unable to break hold under the 4127 level but rather break over that level followed by a break over the 4152 level then it makes it more likely that we are following the blue count, however, even with a break of the highs I still wouldn't fully be able to rule out the green triangle topping count as we could count a new high as simply part of a wave v of (c) up off of that 3/24 low. So we would really need to break out over the 4192 level to fully invalidate the triangle count and confirm that we are indeed following through under the blue count.
So while today's action is certainly testing the limits of the micro resistance level I am still leaning towards this seeing the larger pullback per the green count. The bigger question at hand is whether that pullback will occur from near current levels or whether we will need to see another higher high before that occurs. The smaller degree parameters are laid out and it will take a break of those levels to help us answer the question at hand.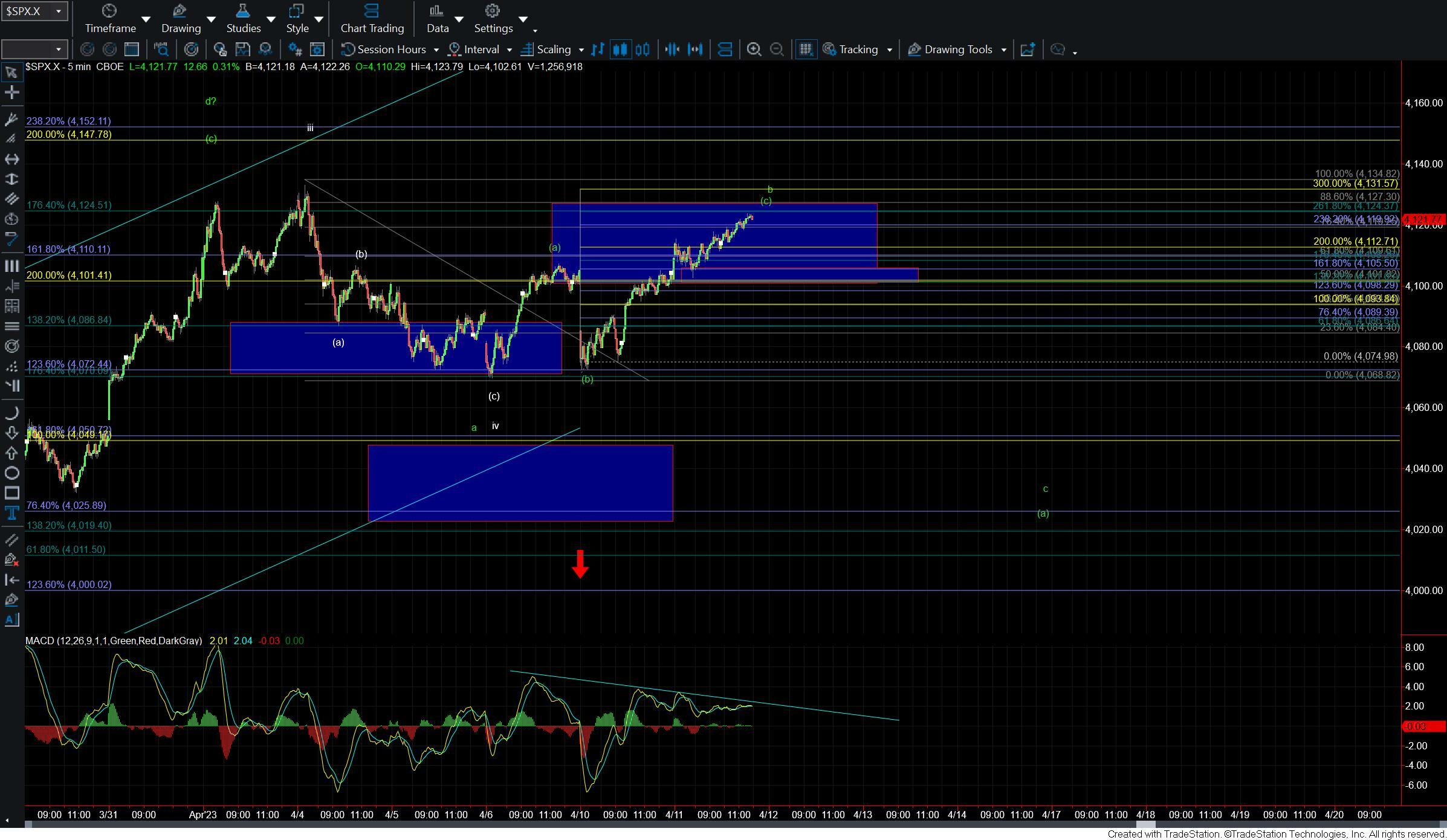 SPX 5m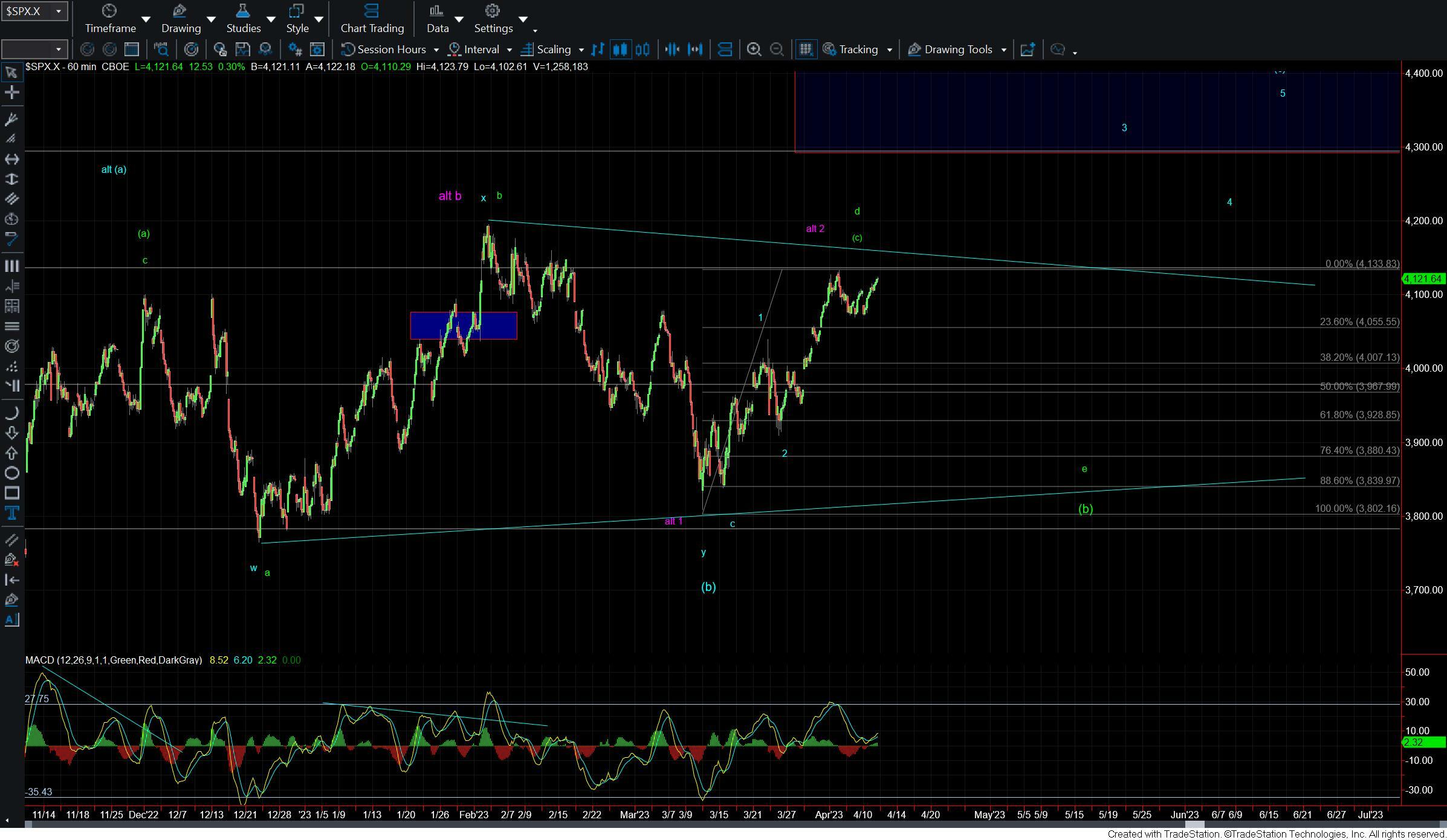 SPX 60m