Market Continues To Grind Higher
The market has finally breached the 2108ES resistance level, but has still not given us a clear indication as to where it wants to complete wave (3) of i of 3. As we have noted before, the minimum target we wanted to see for wave (3) is the 2119ES region. But, the more ideal target resides in the 2135ES region.
Ultimately, as long as we remain over the 2099ES level, we can still target the 2135ES region in a continued grind higher. But, with us coming quite close now to the 1.382 extension at 2119ES, I think it is reasonable to start looking at this market as setting up some really nice whipsaw action for the next month, until wave ii of 3 has completed. And, as I noted last night, it is still within the realm of possibilities that this wave i of 3 can drag on into the first part of March before it has completed. As long as we now remain over 2080ES, that is going to remain as my main perspective.
Also, as I noted today in the trading room, as long as TF remains over 1220, I still expect it to strike the target box for wave (3) as well.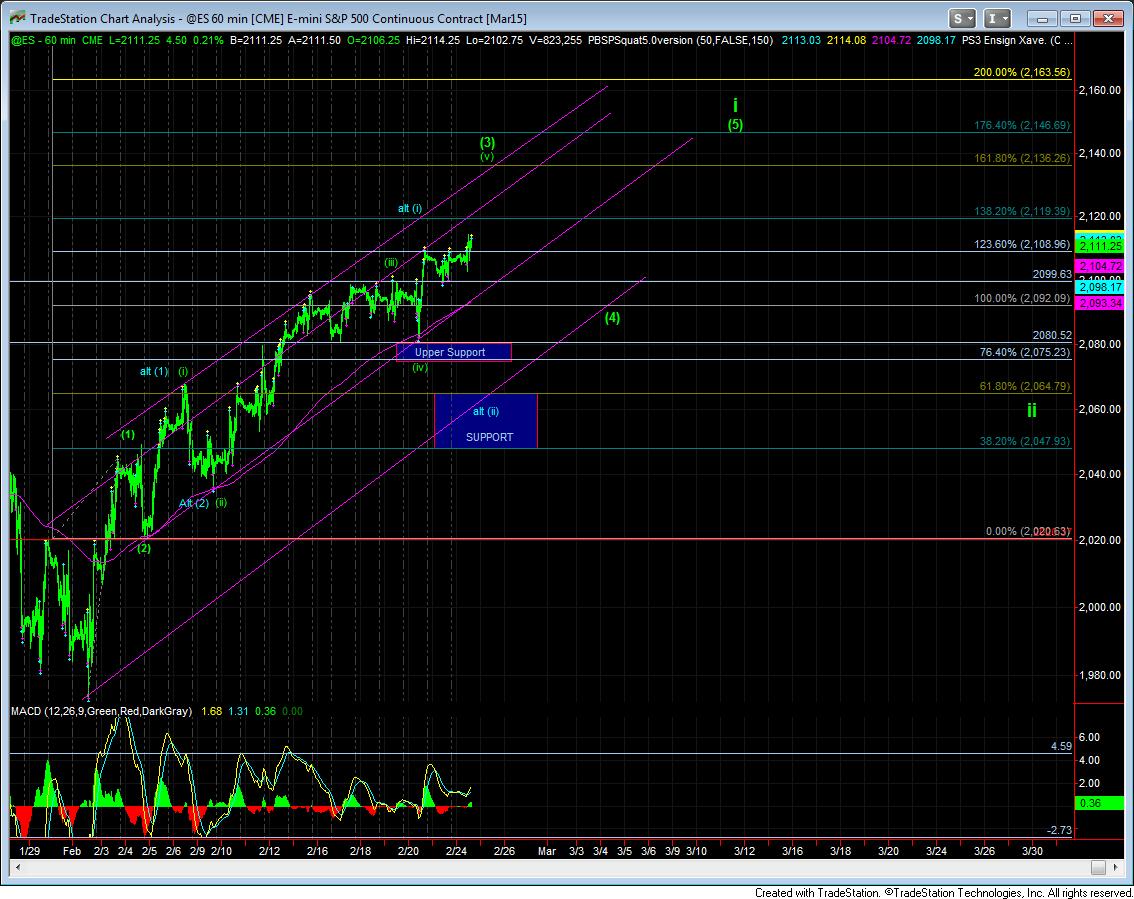 BaseCase - 60minES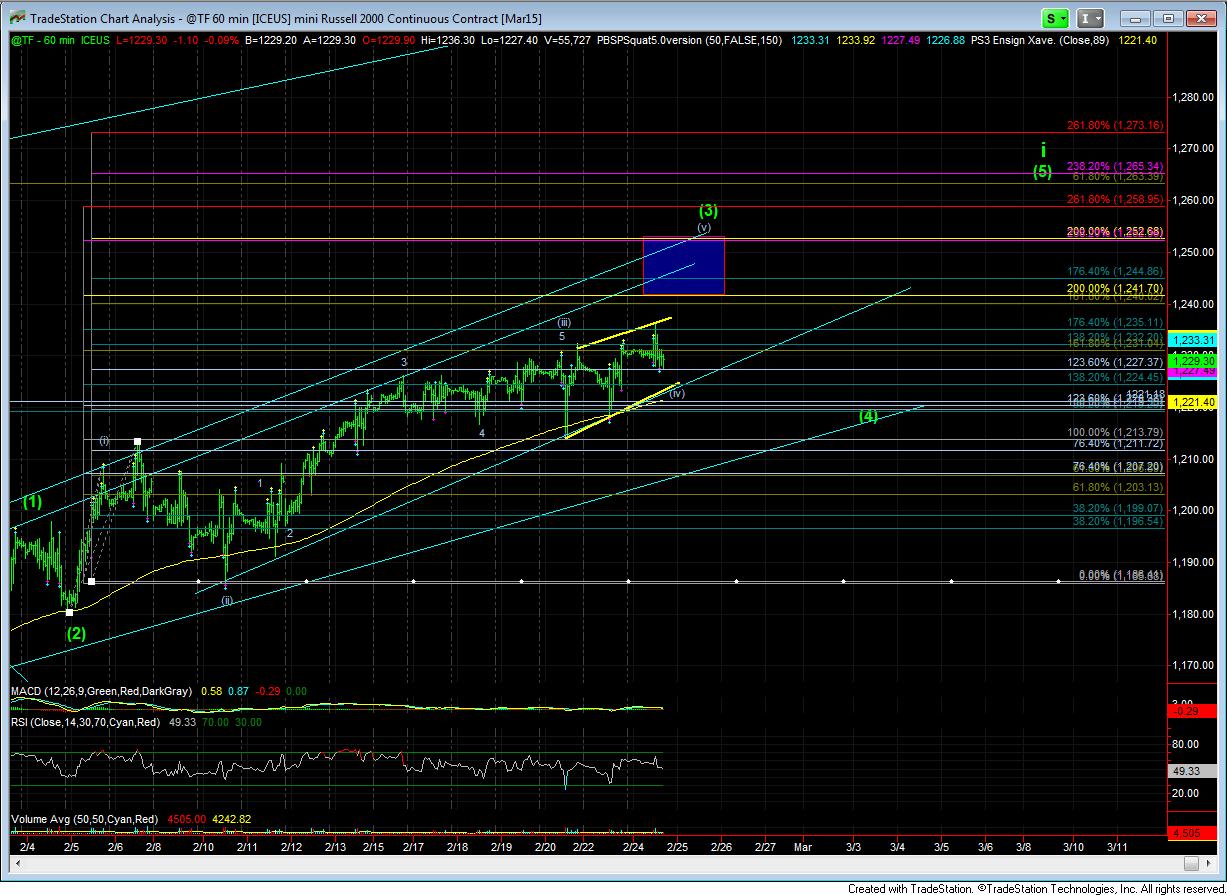 BaseCase - 60minTF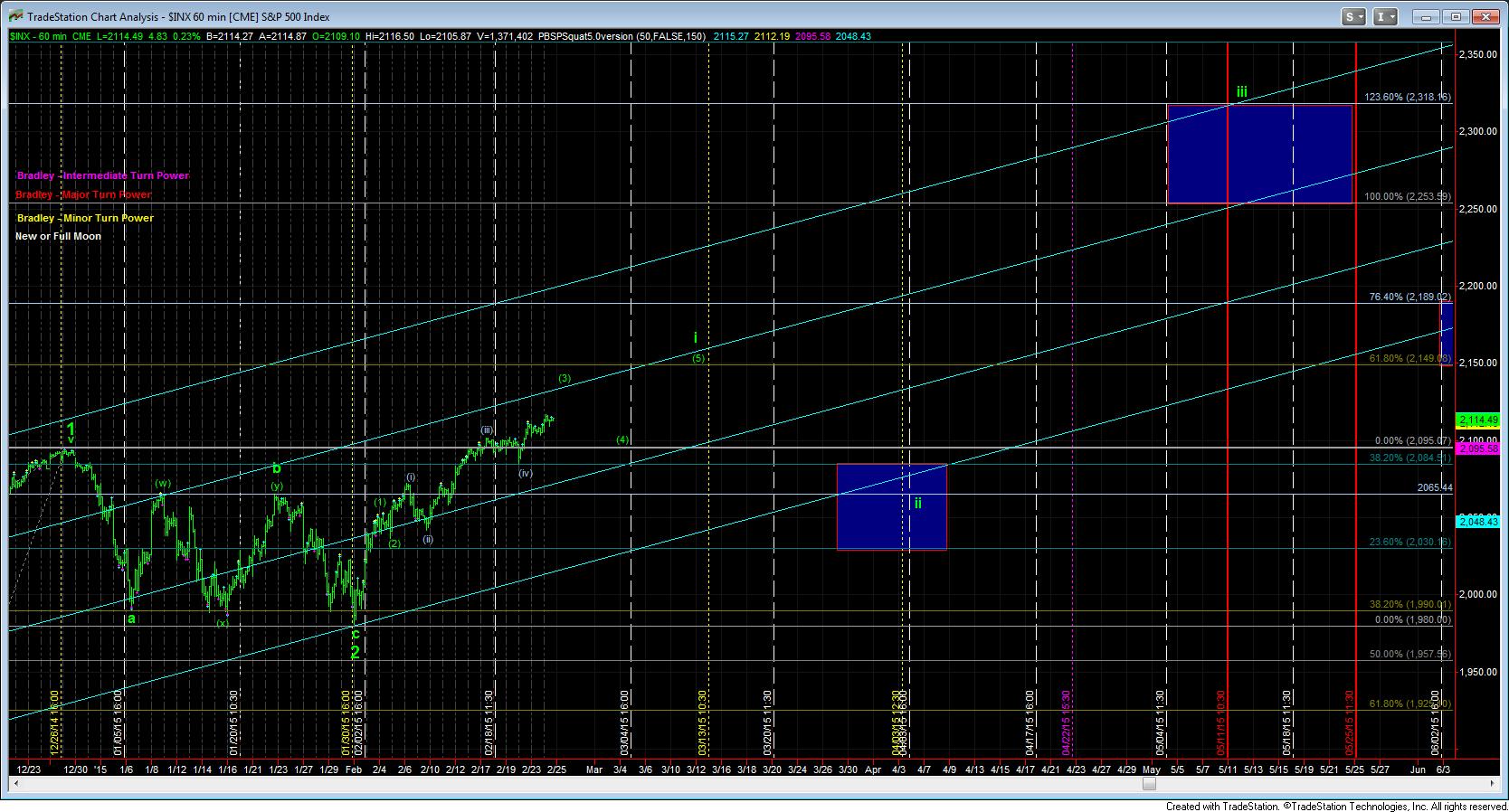 BaseCase - TurnChart