Market Continues To Extend Higher
Today we saw the market open relatively flat only to push higher into the final hour of trading to new highs. This push higher after seeing only a fairly shallow retrace is more suggestive that we are seeing an extension of our wave iii rather than the start of the final wave v up of the larger ending diagonal.
So while technically speaking we do have enough waves in place to consider a top in place the pattern would still look better with a more proper and standard wave iv. So with that as long as this continues to hold over support upon any pullbacks I think it is likely that we still have a bit of unfished business to the upside before an ultimate top is seen.
With the push higher I am counting this move as an extension of the wave iii as seen on the five min chart. Ideally, I would want to see the wave iii hold under the 4345 level to keep the wave iv path lower most probable. Should we see a break over that 4345 level then it would become more likely that we are going to see a direct extension for the wave v.
It would take a break back below the 4296 level to signal that we may have put in a top with further confirmation coming with a break under the 4265 level. From there, support for the larger degree wave iv comes in at the 4265-4228 zone and as long as we hold that zone ideally one more higher high should be seen for the wave v.
So while ideally, I would have preferred to see a pullback for the wave iv before pushing to new highs sloppy wave action within diagonals is not terribly uncommon, and at this point its a matter of being patient and waiting for the pattern and price levels to resolve themselves as we continue to grind out this sloppy price action finishing off this larger degree topping pattern.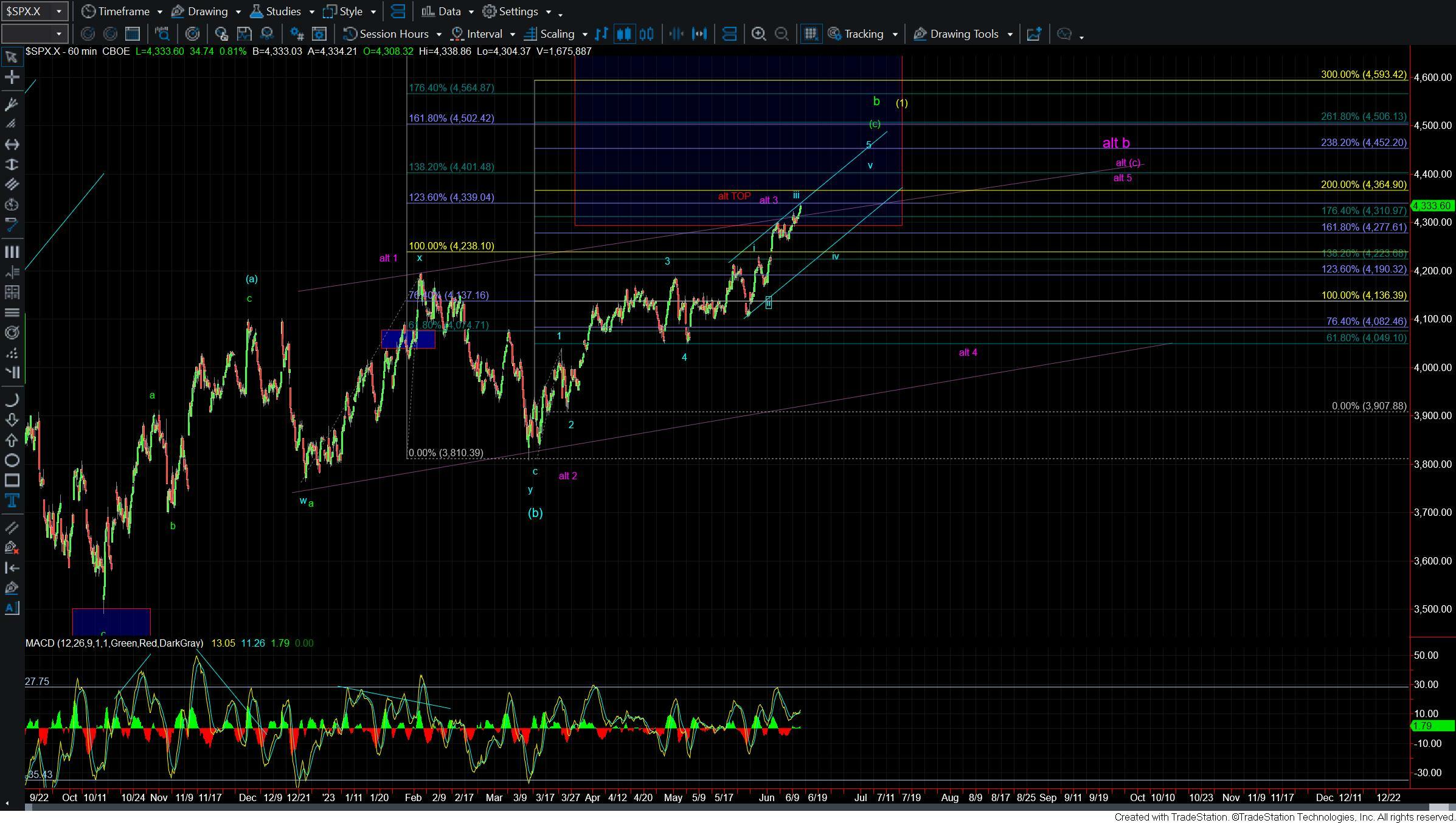 SPX 60m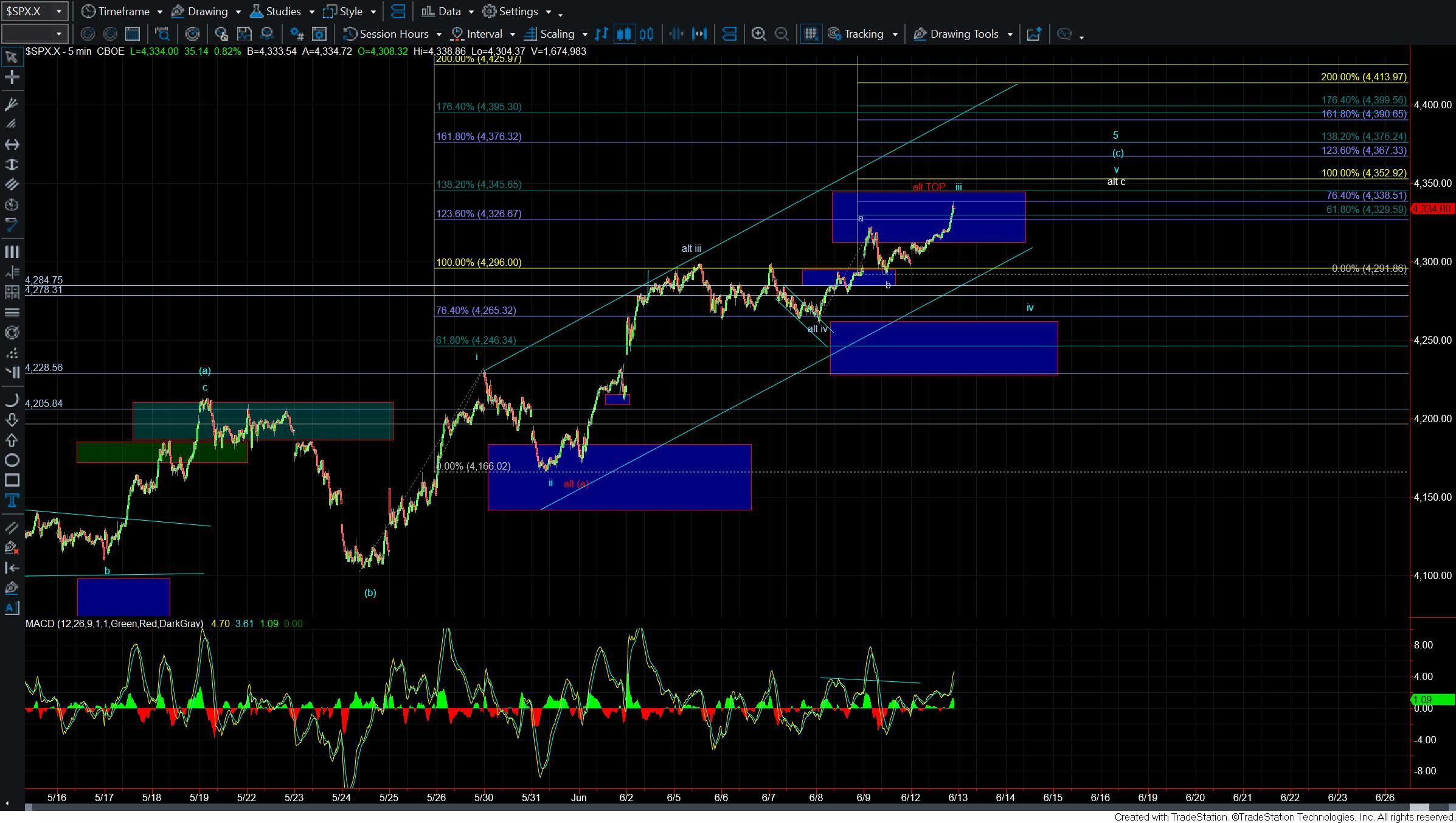 SPX 5m