Market Continues To Extend And Closes In On The Upper End Of Resistance
After bouncing off of resistance yesterday we saw the market continue to push higher to new highs and is now testing a very important level as we are now closing in on Fibonacci confluence of multiple degrees. Should the market continue to breakout directly higher from this region it would begin to shift the odds towards the more bullish yellow count. With that being said and as there are still several issues with this yellow count I am still going to give the benefit of the doubt to this finding a top in a larger degree wave B before breaking out to new all-time highs for the time being.
As we noted yesterday the 4428 level represents the 100ext of the move up off of the May 1 high. Seeing a sustained breakout over that level would open the door to the yellow count however even with a breakthrough that level we would need to see this continue to hold support and move up in an impulsive fashion toward the 4502-4564 zone to finish off the yellow wave iii. That would then need to be followed up with a wave iv down that holds support (currently at the 4343-4284 zone and then see another wave v of (3) up before finally breaking out to new all-time highs.
The green b wave count is still valid in this region however wave 5 of that wave (c) has become quite extended at this point in time which is making it a bit more difficult to rely on. However, should we see a full five wave move down off of the highs followed by a break under the 4343-4284 zone then it would give us the initial signal that we have indeed topped in the green wave b.
I also want to point out in more detail the purple count on my SPX chart which I have had as an alternate for a few weeks now as I think this may become a more important count should we see a drop under the support zone note above but with a corrective start to that move rather than an impulsive one. This purple count actually fits quite well with the potential count I am watching on the NDX and I could even see how it would fit with a possible corrective start lower on the RUT. So again while I am viewing this purple count as an alternate at this point in time should we break below support and do so in a corrective manner I would be keeping a much closer eye on this purple count.
So as we continue to push higher and FOMO continues to set in across the markets we must remain on our toes as we approach this very important inflection point in the markets. While we do certainly have a path to see new all-time highs that path is not without its considerable issues thus the b wave count remains my preferred count for the time being. Whether we are nearing the top of all of that wave b, or whether we still need another wave 4 down and 5 up to finish off the final wave (c) of that b, is a little less certain at this time and will be made more clear once we see the structure of the next decline.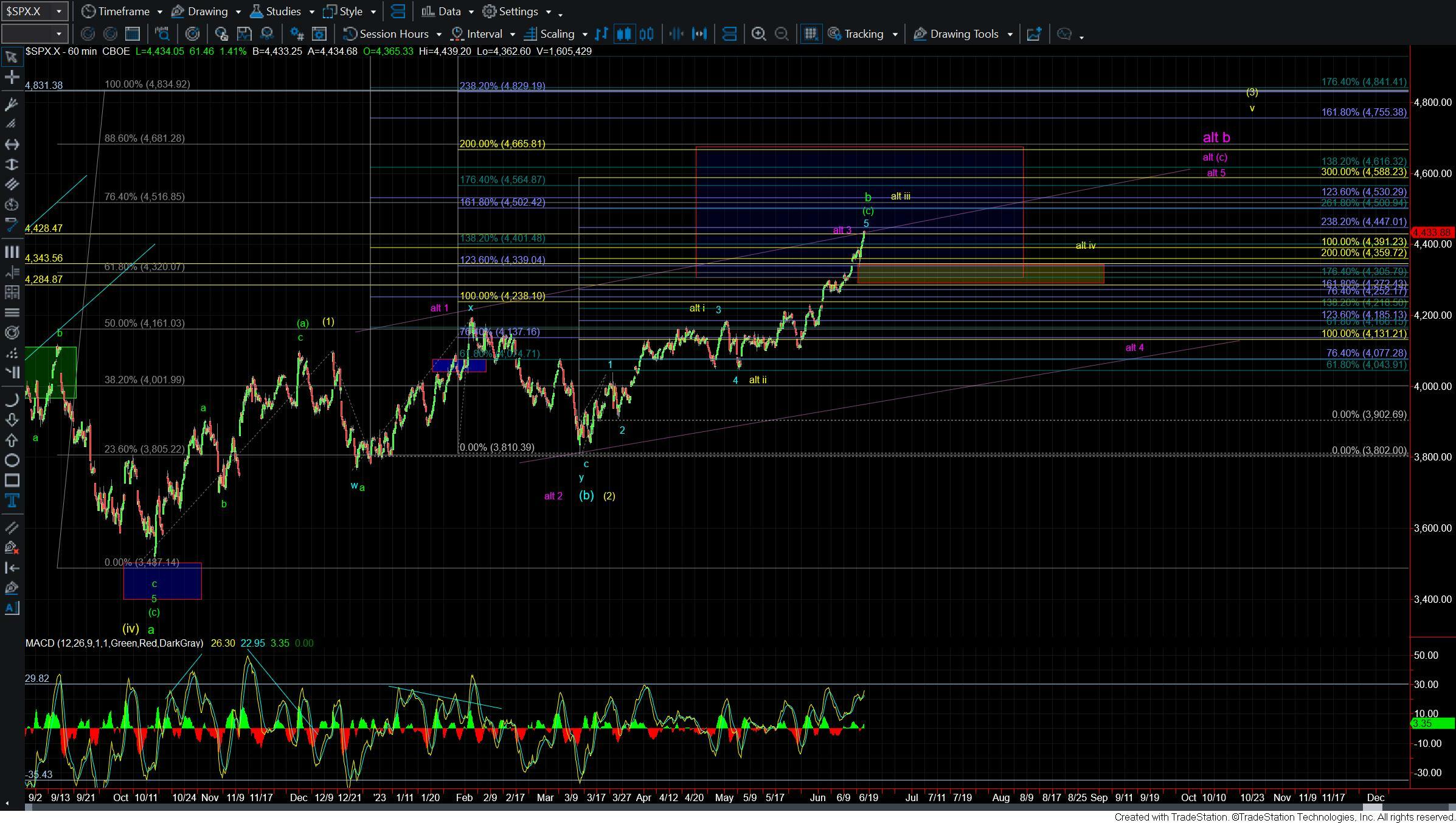 SPX 60m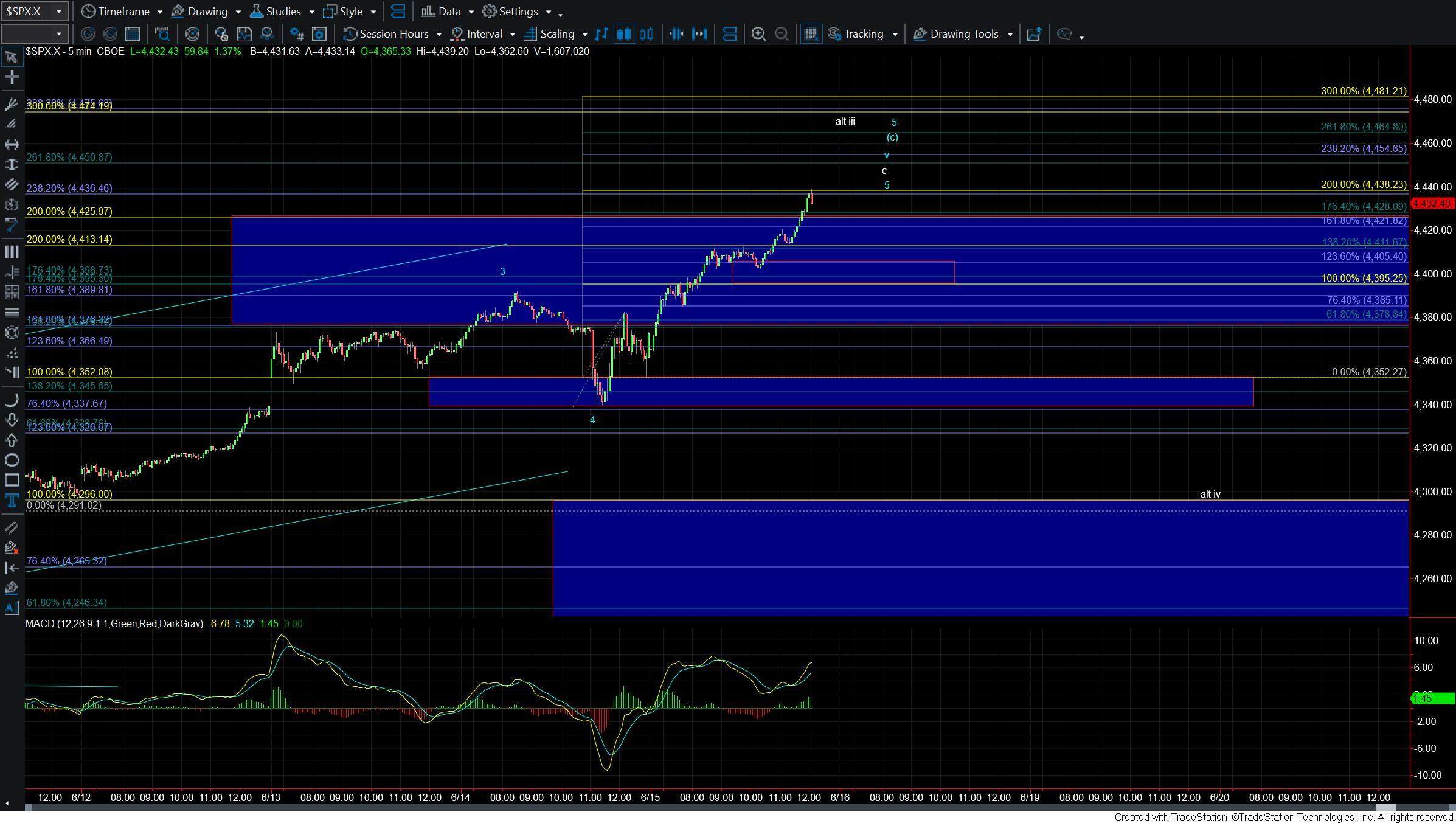 SPX 5m