Market Continues To Be Choppy
This market continues to act as a 4th wave would. While we clearly have higher targets before the 4th wave may be complete, the immediate path seems to be down as long as today's high is not breached.
From the action we have seen of late, it is very hard to confidently maintain any position overnight unless one is trading the futures. And, even if you are trading the futures, many of the moves we have seen overnight have been superfluous to the SPX patterns. It leads me to believe that the safest course of action is simply to day trade these moves.
As I have shown you for several days now, the TF chart argues for the market to head higher sooner rather than later to tag a higher 4th wave, whereas the SPX chart argues for a further drop even if we are going to go higher to complete a bigger 4th wave. But, for now, the immediate pressure is down as long as we maintain below 1920SPX.
Moreover, the potential for an ending diagonal to continue down in the SPX cannot be ignored as well.
Again, it leads me to the conclusion that probabilities still favor a lower low, but the question is still unclear as to exactly how we get there. This 4th wave is doing a masterful job of hiding its true intent, and, at least for most, it is probably advisable to allow the market to present more clear signal before one decides to take any form of short term overnight position.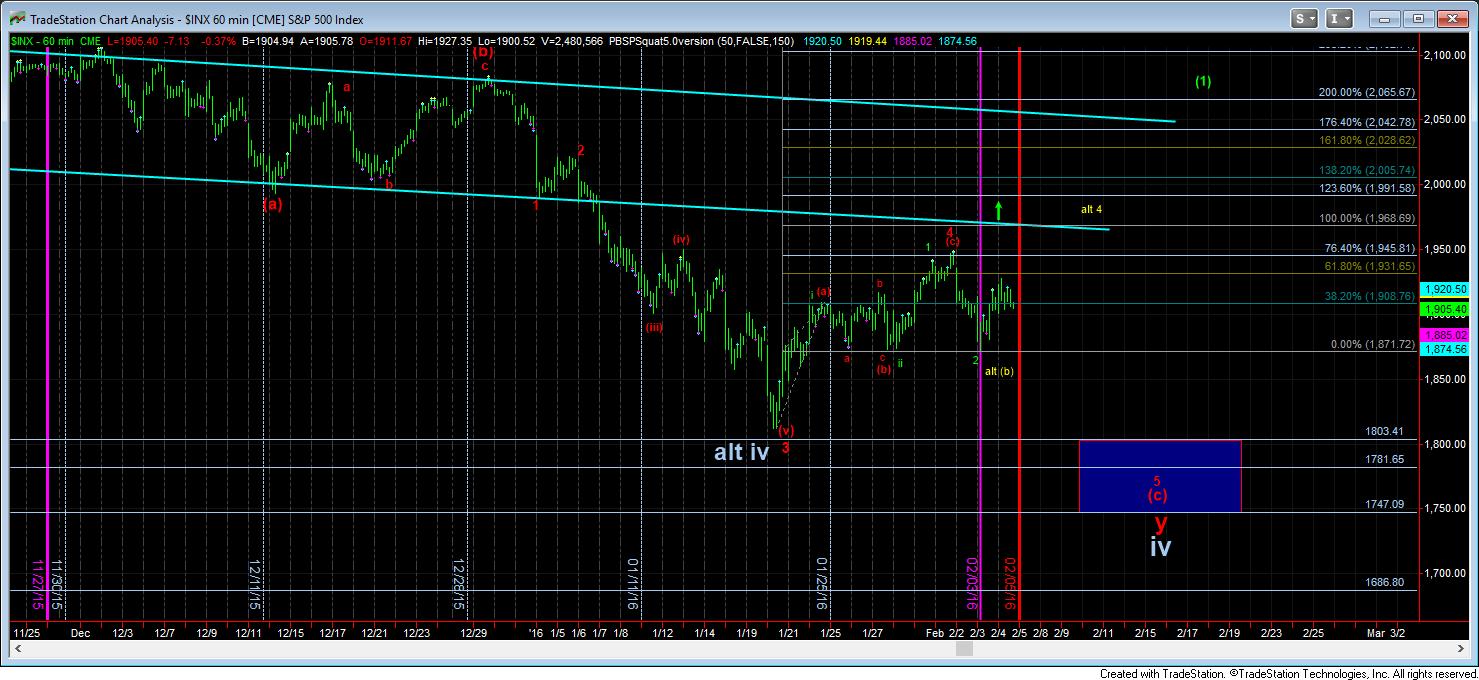 1turnchart
5minSPX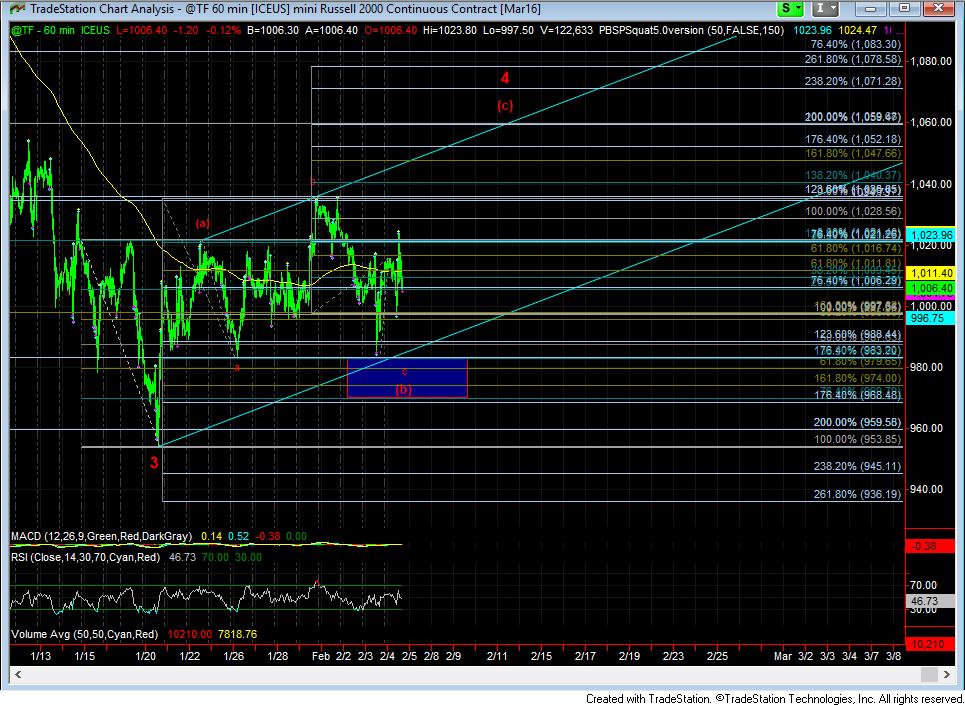 60minTF