Market Clears The First Pivot To The Upside
We saw the markets open higher this morning hovering just under the upper pivot at the 3725 level. This level managed to hold through the morning session but finally broke to the upside just before the lunch hour. So far and at the time of this writing, we look to be continuing to hold over that upper pivot which is giving us the initial signal that we are following through under the most immediately bullish green path. The next key upside pivot from here comes in at the 3748 level which is the 100 ext from the initial move up off of the 12/21 lows and a break of this level should then have the ES on track to see a fairly direct move into the 3809-3847 zone for the wave (iii) off of that 12/21 low.
From here we ideally should hold over the 3713-3706 zone on the most micro of levels if we are going to follow this green path directly higher. A break below that zone would be the initial signal that we may not be following the most immediately bullish green count and provide a potential early warning sign that the yellow wave (b) top may be trying to take hold. Now with that being said, I would still want to see a full five down off of the highs under that yellow path as the next move should be taking the form of a wave (c) down.
So to sum it all up, it would take both a break of support and the proper structure (five down) to give us a signal that the yellow count may be trying to form a top. As long as support holds and the downside action is corrective in nature then the pressure is going to remain up as this does look to be following the most immediately bullish count as we head into the end of the trading day.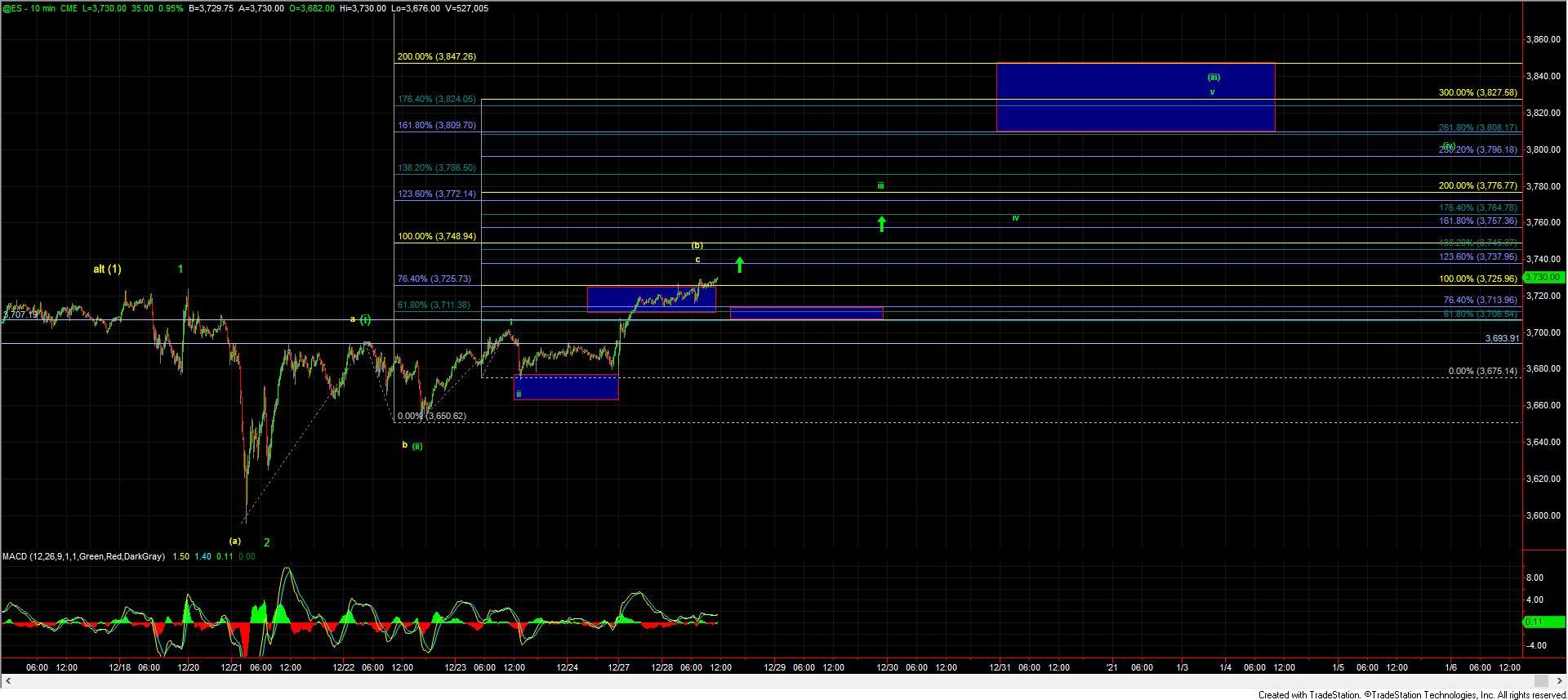 ES 10m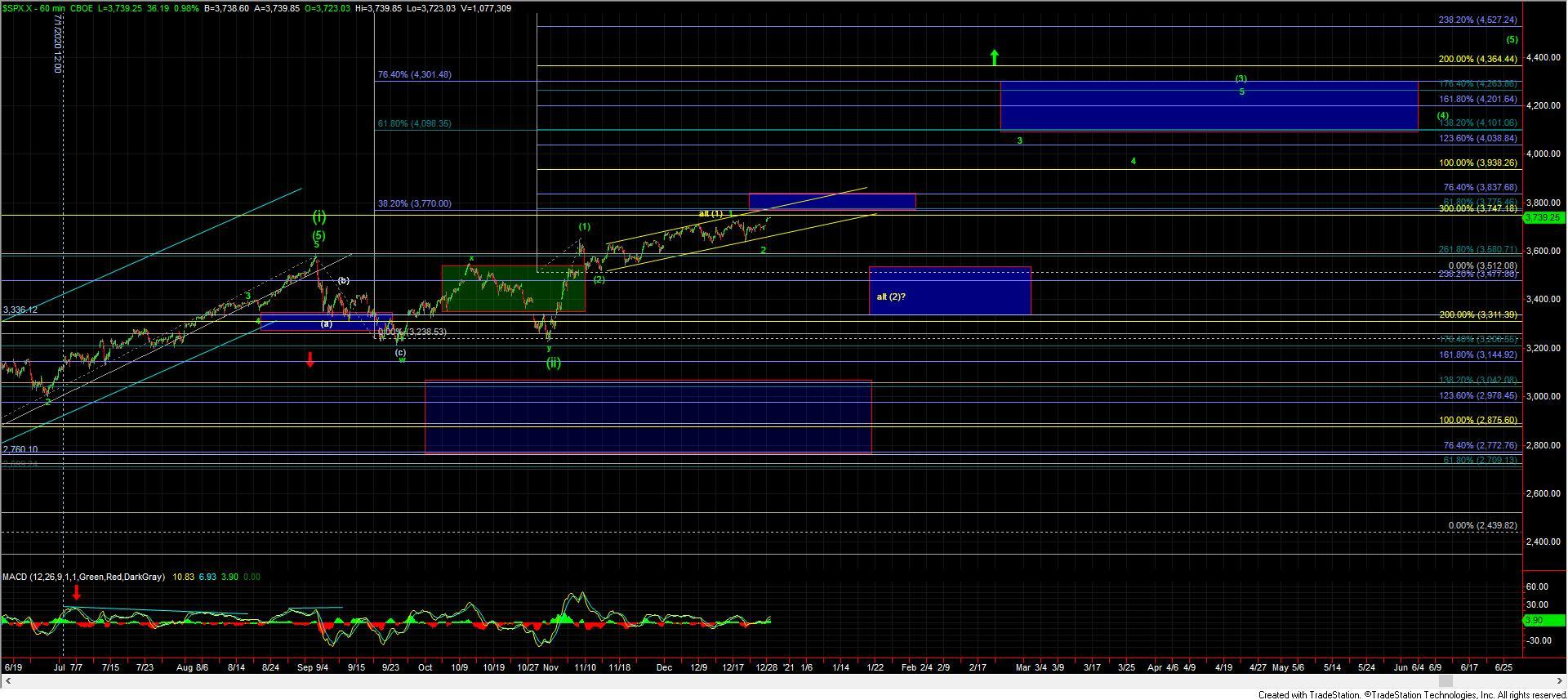 SPX 60m