Market Chugging Along - Market Analysis for Jul 9th, 2018
With today's continued rally, we are approaching the completion for wave 3 of v in the IWM, and the a-wave of v in the SPX. So, I am expecting a little higher before these wave structures complete over the next day or so.
Once these structures complete, we should see a multi-day pullback/consolidation. That would represented the b-wave in the SPX, and the 4th wave of v in the IWM.
But, what today's action seems to have done is provide even further support for the more bullish indications in the larger degree for the equity market. Again, I still retain an expectation for a pullback in the coming weeks. While I am still unsure how deep that pullback will develop, the deeper it drops, the higher we will likely go before the market tops out. I know it almost sounds counter-intuitive, but the deeper pullback would suggest a larger degree (i)(ii) structure is playing out, which will project us higher in 2019.
So, for tomorrow, I am going to be looking to complete wave 3 in the IWM and the a-wave in the SPX, and potentially begin the next smaller degree consolidation/pullback later this week.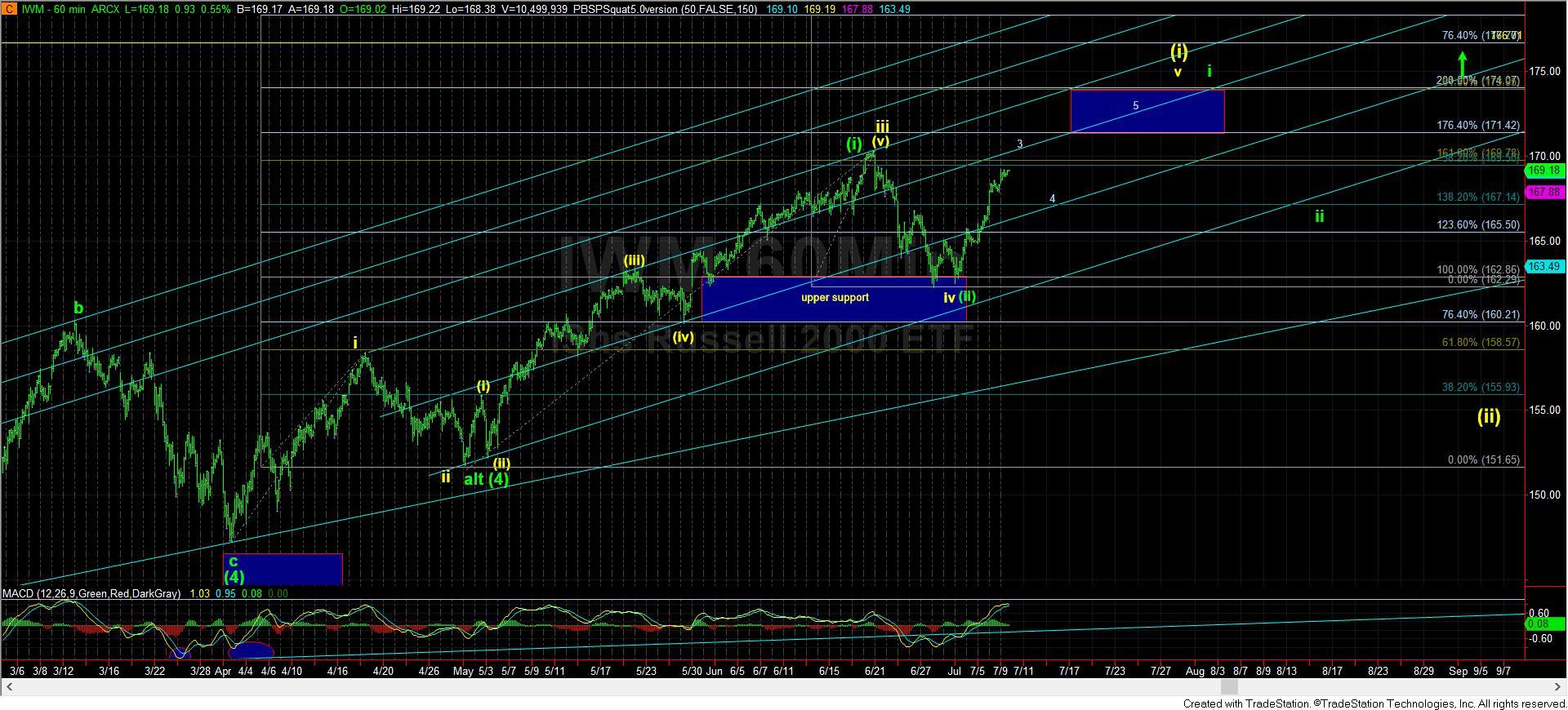 60minIWM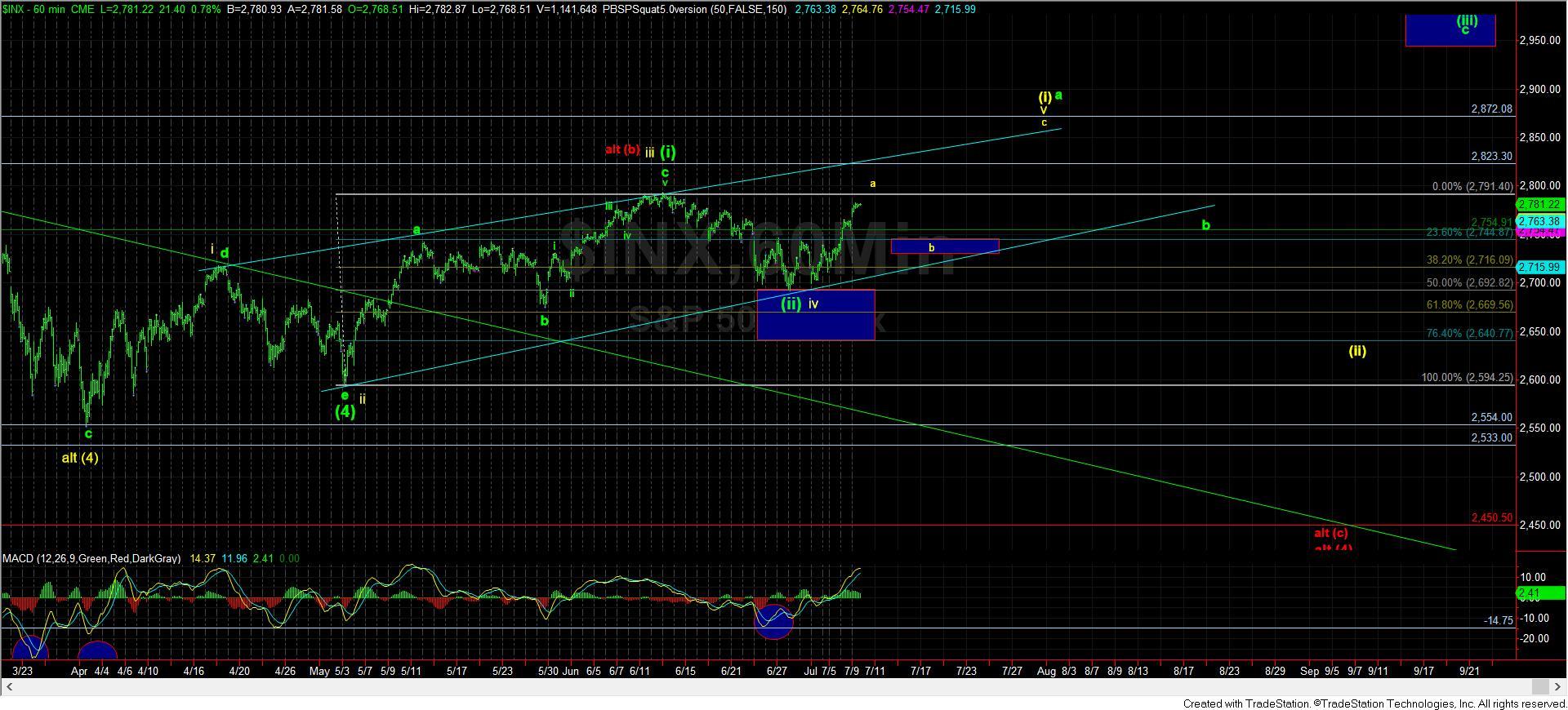 60minSPX