Market Caught In The Middle Now
With the downside reaction seen today, the market MAY have topped at the resistance region we have been targeting between 2507-2511SPX. As I have said before, even after doing this for many years, I am still amazed at how markets turn on these Fib levels.
But, simply because it turned down, FOR NOW, does not mean we are on our way to the 2400SPX region. Remember, the market must break below 2480SPX to open that trap door. So, I would suggest you not get too excited or aggressive on the short side just yet.
Alternatively, should the market NOW break out over today's high, it would likely place the bulls strongly in control, and point us towards the 2530SPX region for wave (iii) of iii on the daily chart. Support will then become the low we struck before we rallied over today's high (assuming the market is able to do so), and support will then be raised to 2498SPX should we rally over 2520SPX. In order to take the ball out of the bulls hands, the market would have to break back below the pullback low we make before we take out the highs seen today.
So, even though we saw a downside reaction at resistance, if support holds, it tells us the bulls are in control, and are going to push this market much higher before it completes wave (3). I noted over the weekend that this week will likely provide the guidance needed, and it seems as though it will hopefully provide us that answer before the week is out.
I want to take this opportunity to wish everyone – even those not celebrating – a happy, healthy and prosperous year to you and your families. I will be out for the next two days, and Garrett will be guiding you while I am out.
1-60minuteSPX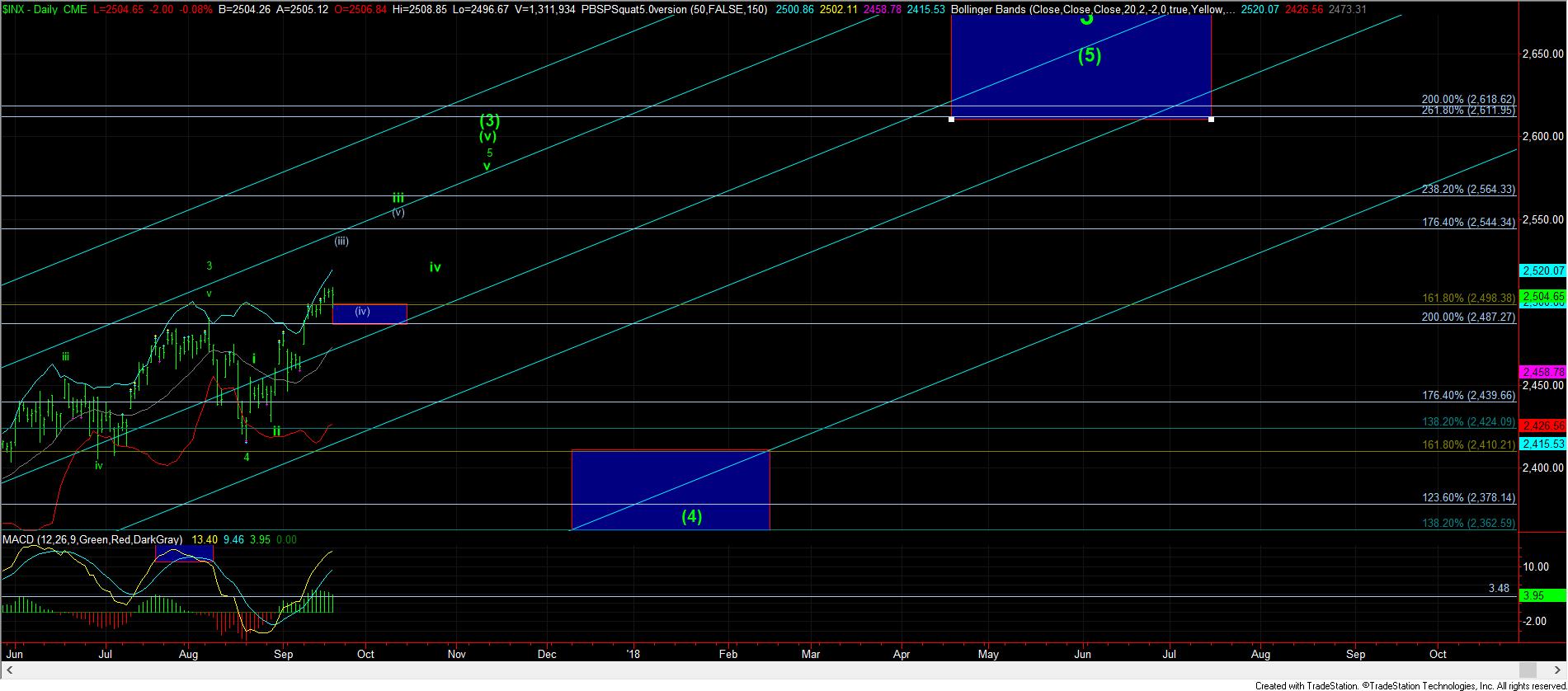 1SPXdaily