Market Breaks Out Higher Leaving The Door Open For a Push Towards That 3300/3340 Zone
Today the market opened higher leaving the door open to see a push up towards the near term upper target that Avi had been noting in the 3330-3340 zone. The ES, however, has banging its head up against a fairly strong cluster of fib resistance right at the 3310 level which I was noting as a near term pivot level which would give us the next open door to seeing a move directly into that upper target zone. We finally were able to break that level here in the last hour of trading which is now giving us not only a clear path up into that zone but clear downside support/pivot levels to watch to provide us a signal that we may have formed a top from at least the move up off of yesterday's low.
From here the micro support as shown on the 10min ES chart currently comes in at the 3307-3302 zone. Should the ES move below this zone then it would provide us an initial signal that the move up off of yesterday's low has completed. Further confirmation would then come with a break of the 3281 level with our micro bullish pivot remaining at the 3271 level. Only when we break under the 3271 level will we have an initial signal that we may have formed a larger degree top in wave (3) as shown on the 60m chart. Until those levels are broken however we still do not have any signal of a top just yet and again the door is still very much open to seeing this continue to extend higher towards those overhead fibs.
ES 10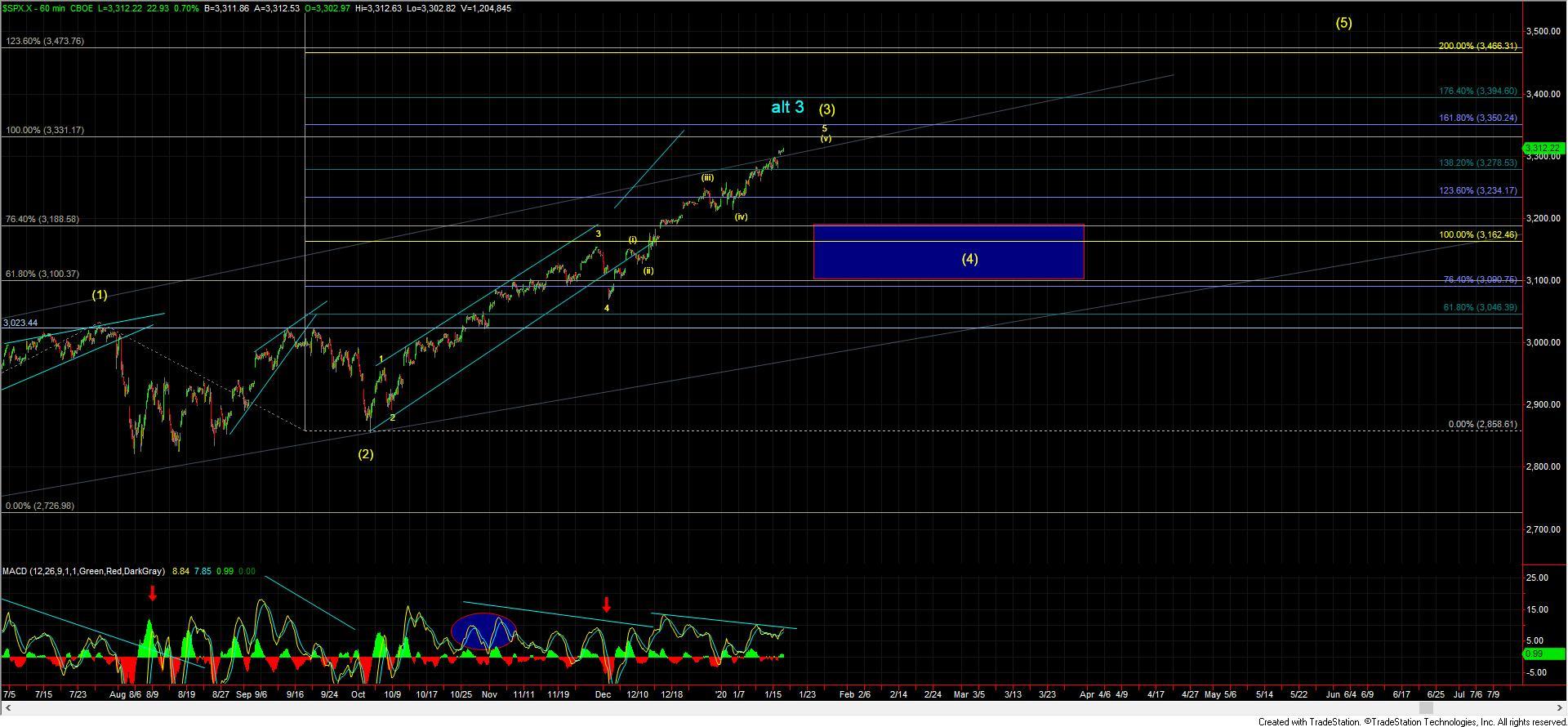 SPX 60