Market Breaks Higher And Presses The Pivots
Today we saw the SPX move up strongly and break through the minor micro pivot that we had been watching at the 4013-4051 zone. This pivot break gives us further confirmation that we have indeed bottomed in the green wave 2 at the 3852 low that was struck on 3/25. With this push higher it has also made tracking this fairly straightforward and we now have clear parameters to watch over the weeks and months ahead.
The next key resistance level that I am watching comes in at the 4113 level. This level represents the 100ext of the initial move up off of the 3720 low. Moving through this 4113 level would make it less probable that we may be dealing with an abc structure up off of that low and would further confirm that we are indeed following through on the green wave 3 higher. Initial targets for that green wave 3 come in at the 4212-4373 zone. This zone also happens to coincide with the upper end of the major market pivot that we have been watching for quite some time.
Current support for this green path comes in at the 4051-4013 zone which is both the minor micro pivot as well as short-term micro support as shown on the ES chart. So as long as that zone can hold then the near-term pressure will continue to remain up on the SPX and ES. Should we break that support zone it would open the door to this forming a deeper pullback. This pullback would likely be the result of a wave (2) after seeing a non-overlapping leading diagonal into the current highs. I am showing this path in yellow but I have to note that this alternate path would be highly irregular and I do not view it as a high probability at this point in time. I do have to note the potential, however, as until we break through the upper pivot I do have to allow for a local top as part of a wave (1) of larger wave (iii).
So while we have yet to see the final breakout and confirmation that we are indeed in the heart of the wave 3 of (3) up everything is currently aligned in favor of that occurring in the not too distant future and as long as we hold over support I will continue to look higher.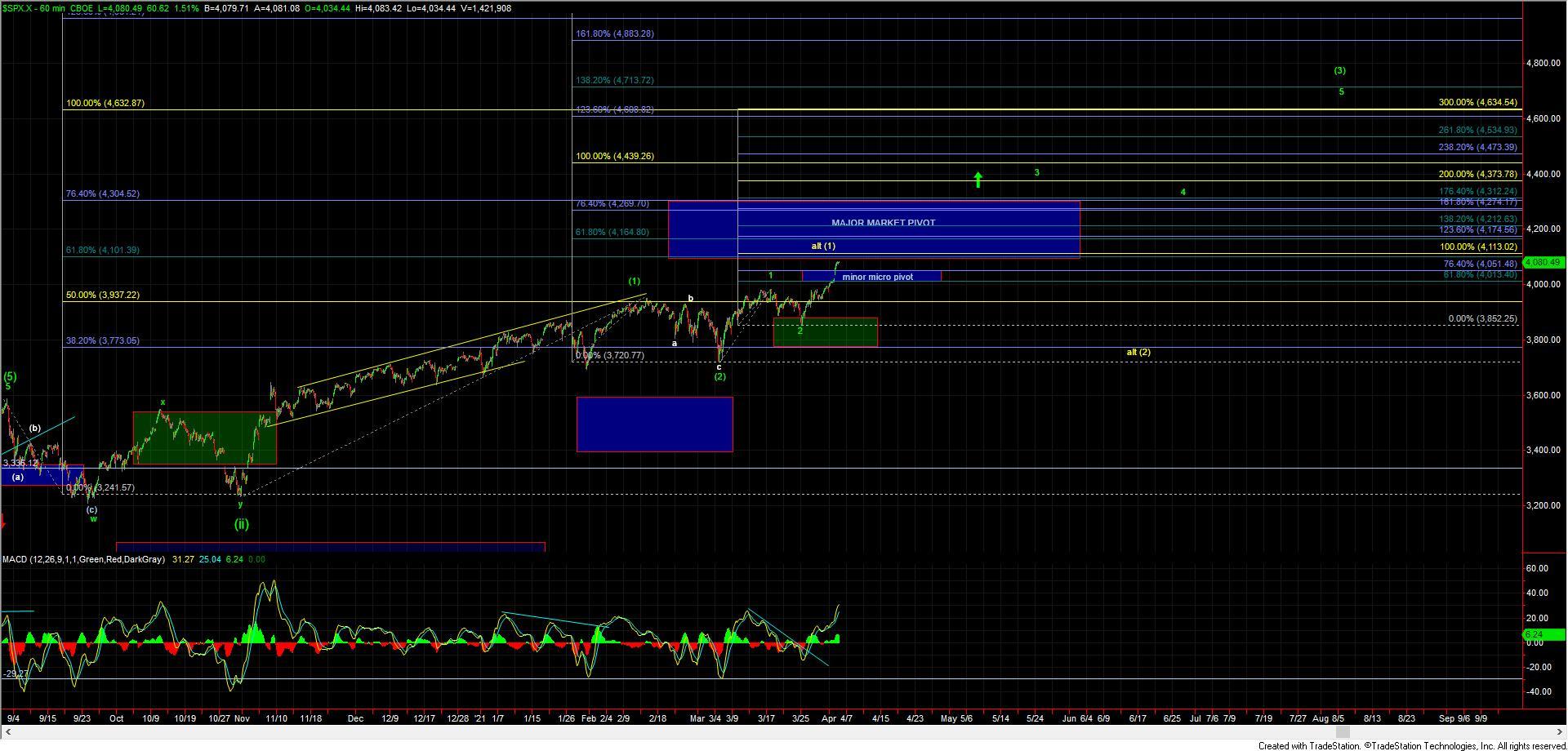 SPX 60m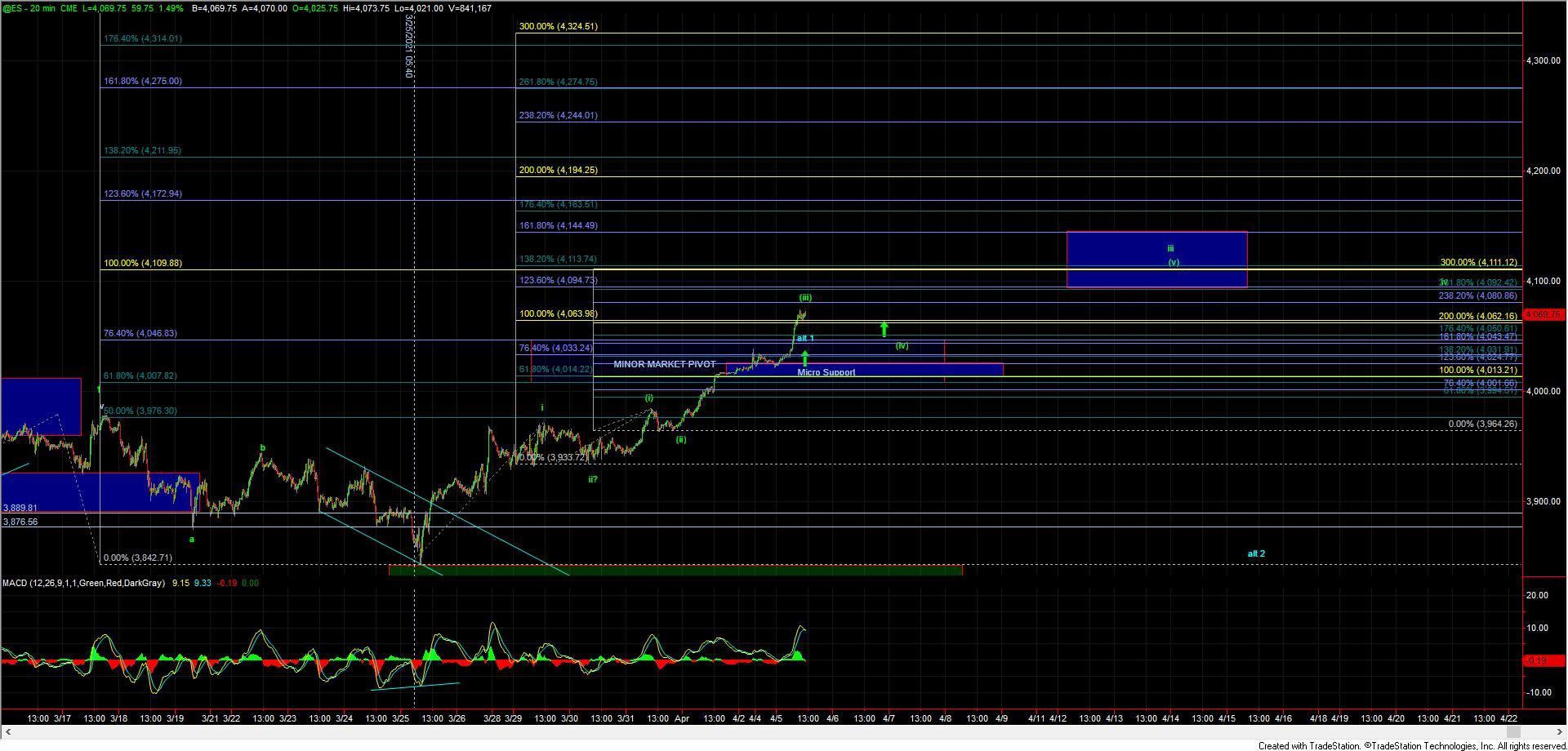 ES 20m