Market Break Tomorrow Decides Micro Count
Over the last several days, the market has been coloring in between the lines of our micro pivot and micro support. But, we have run out of room in the coloring book.
The bulls still retain control of the board as long as they continue to hold over today's low. Moreover, that provides us with a [i][ii] micro break out set up, with a break out over the pivot outlined on the 5-minute ES chart pointing us to the 3900ES+ region for wave [iii] within wave iii of 1 of [3]. I know that sounds like a mouth full, but it simply means that a break out over the pivot tomorrow without breaking back below today's low suggests we are rallying to complete wave 1 of [3] within the larger degree count, which is more clearly seen on the 60-minute SPX chart.
Alternatively, should we break down below today's low, and then follow through below 3750ES, it again opens the door to a larger degree wave [2], as presented in yellow.
So, it seems like the market has its marching orders into tomorrow. Should we hold over today's pullback low and break out over the micro pivot on the ES chart, then we are likely heading over 3900ES to complete wave 1 of [3]. And, if you remember, that is the structure for which I am patiently waiting in order to begin trading the upside in the SPX in a more aggressive fashion, as that is likely when it will catch up to the IWM in its wave structure, and potentially outperform.
But, until that break out happens, and we complete waves 1 and 2 of wave [2], I am keeping a close eye out for the potential of the alternative in yellow providing us with a larger pullback before we begin wave [3] in earnest.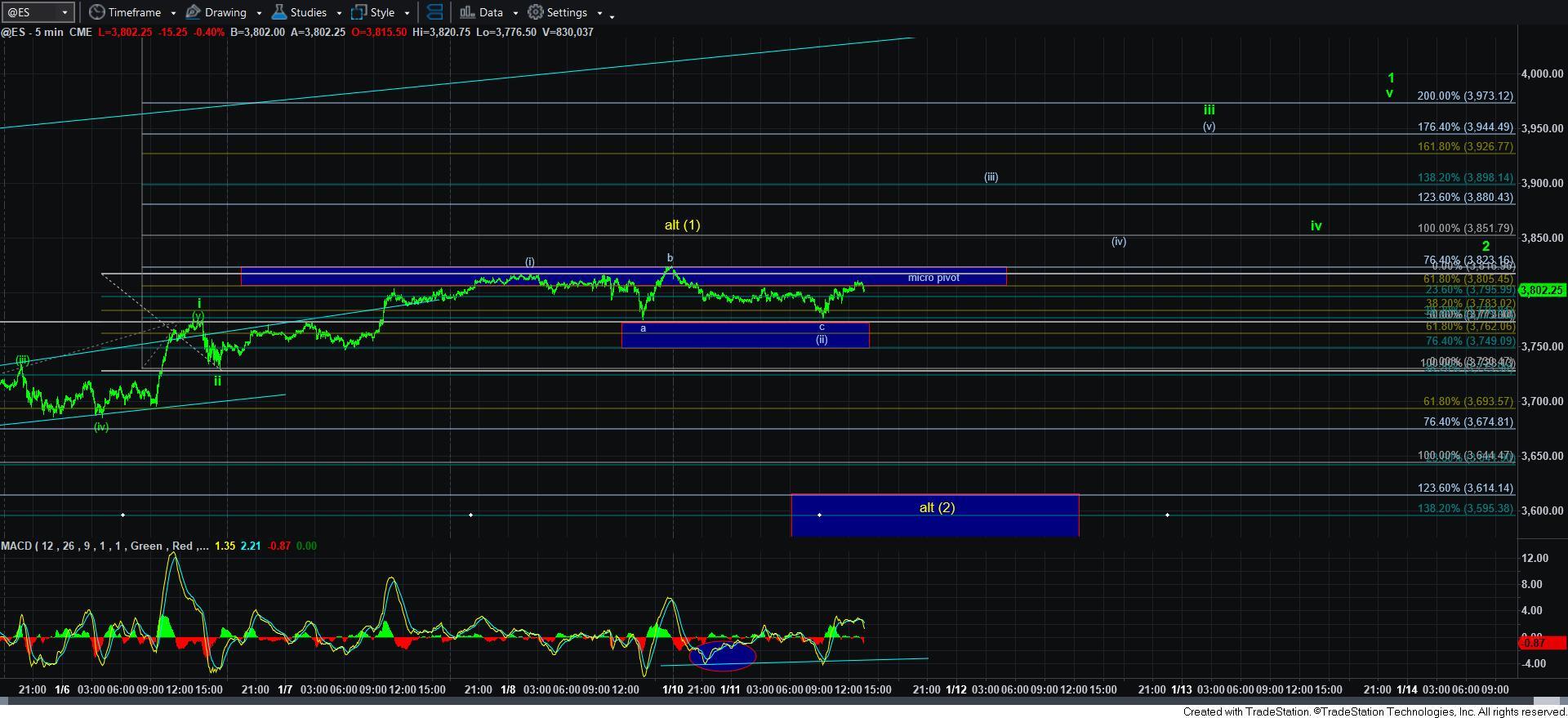 5minES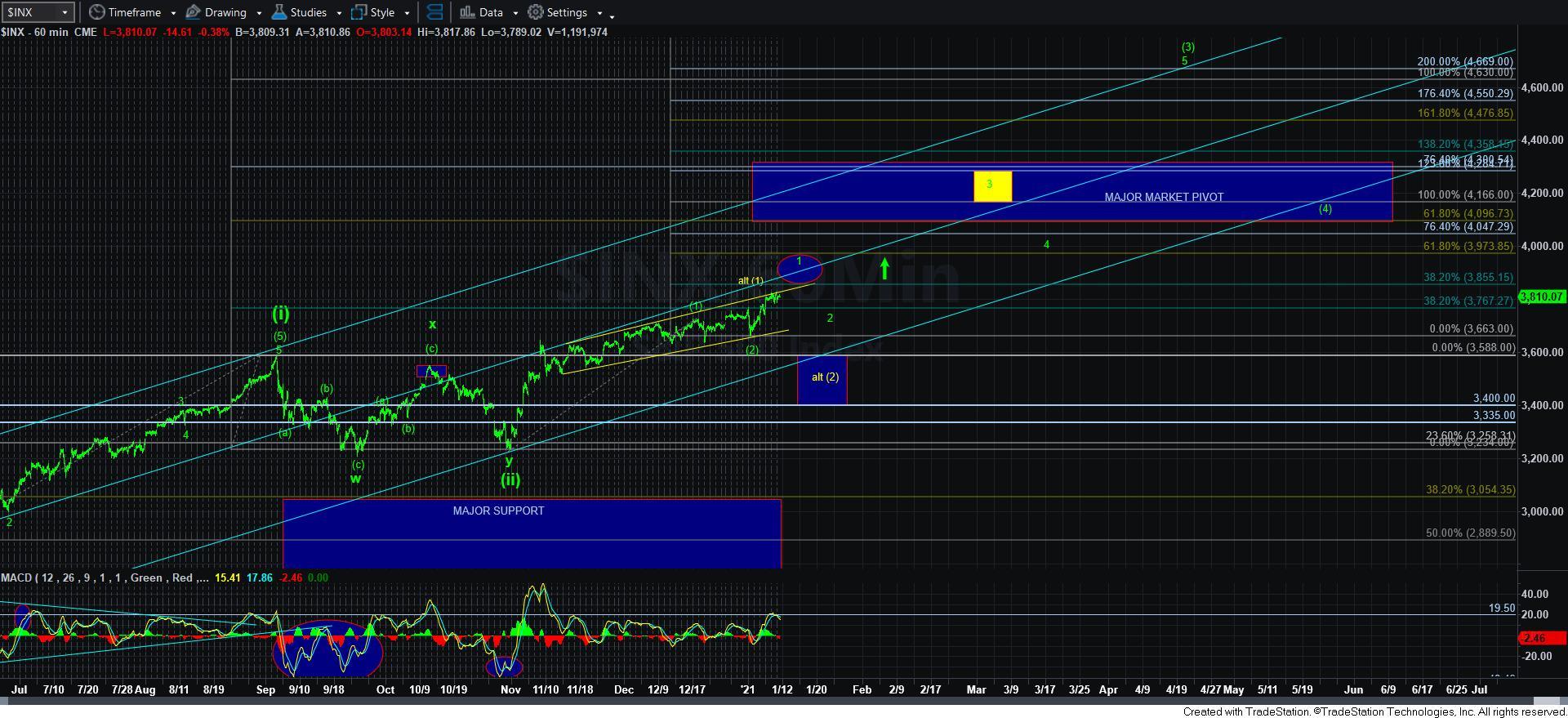 60minSPX