Market Bounces Off The Lower End Of The Upper Support Zone
Today we saw the market open lower once again and near the lower end of the upper support zone. That lower low did not last too long into the trading session however before we saw a decent bounce right off of that level moving us back into the micro resistance/pivot zone to the upside.
Furthermore while very micro so a bit less reliable the case could be made that the move up off of the lows is a five wave move which is leaving the door open to the blue count that we have been laying out on the charts however giving that we are still under key resistance here the top in counts are still very much in play here. So while this bounce has left the door open to all of the paths that we have been watching the parameters are fairly straightforward at this point in time and have not changed too much from what we laid out yesterday.
Current overhead micro resistance comes in at the 4512-4531 zone and it would take a break over that level to suggest that we may have put in a local bottom. As long as that zone holds the near-term pressure will remain down, however. Should we see this follow through in the form of a full five waves as shown per the green path on the five-minute chart then we would have the first signal that we have topped in the larger degree wave b.
From here both the structure of the next leg down and the support levels below are going to be key in determining which path we are following but the bottom line remains that as long as we are holding under the 4512-4531 zone on the smaller degree timeframes the near term pressure will remain down.
Should we break over that zone while holding over the 4484 level then the structure of the next leg up will be important as if we see a five-wave move off of that support zone it would signal that we are moving higher in the blue wave (v) whereas a corrective move up would suggest we are seeing a b wave per the yellow count.
As I noted yesterday I think we will have an answer as to which path we are following in the very near term as we are now at key support below and overhead micro resistance is not that far away. In either case, the parameters remain fairly clear from here and it is simply a matter of allowing the market to make a decision which again will likely tell us which way this is heading into the end of this year and even into 2024.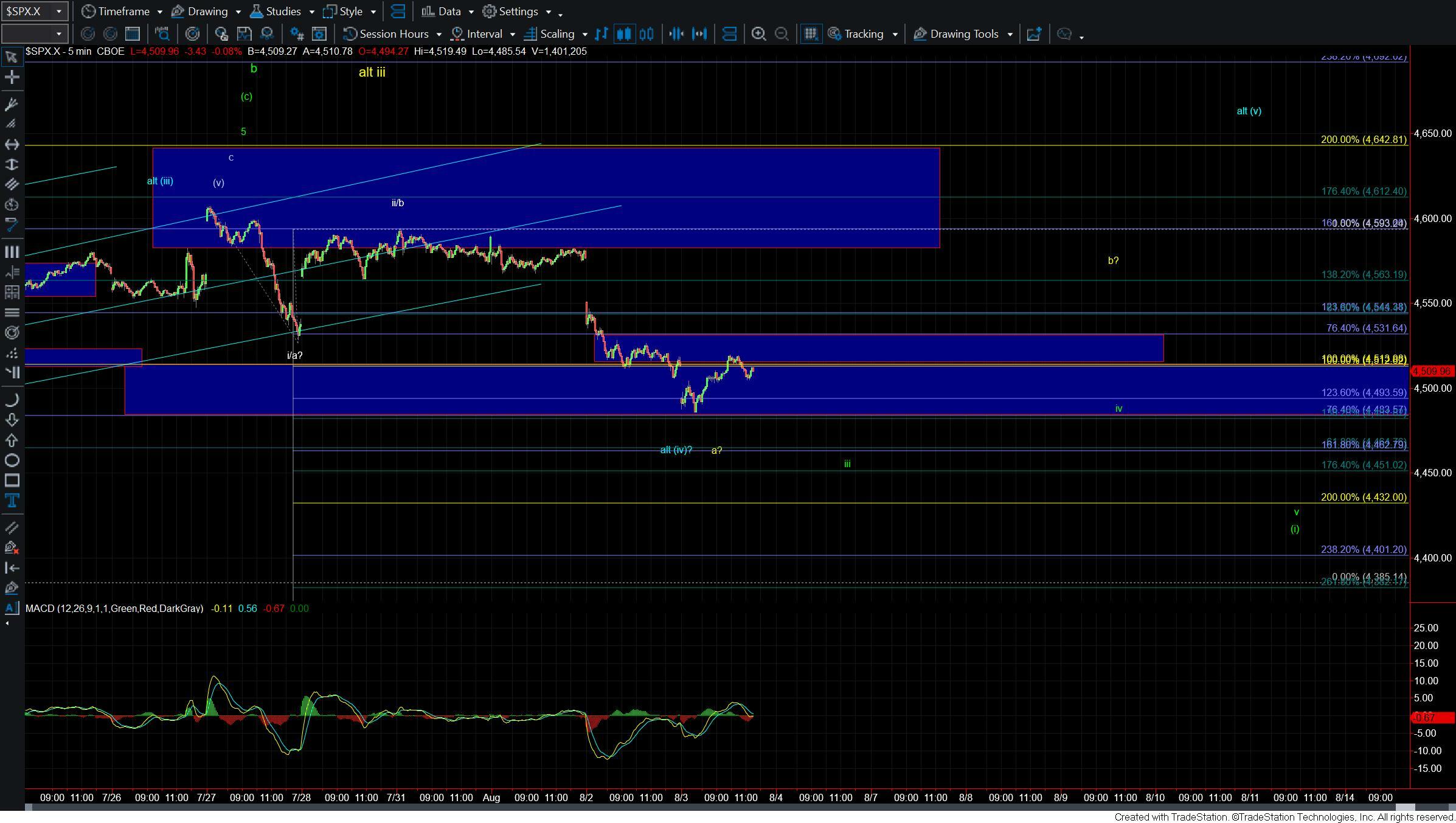 SPX 8311 5m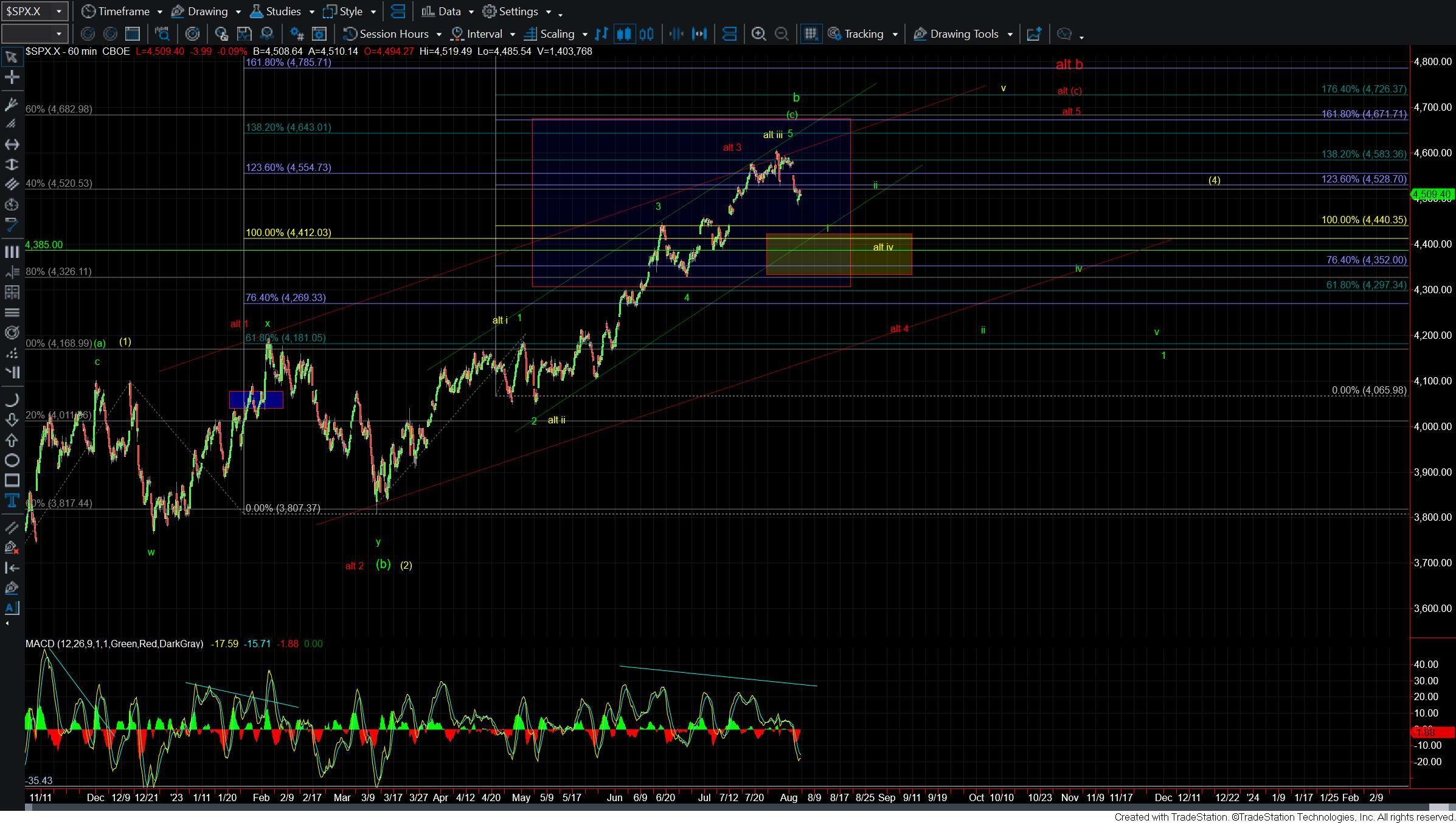 SPX 8311 60m