Market At Inflection Point
Over the last 24 hours, the market has broken down out of the uptrend channel we have been within for several weeks. However, today, we bottomed after an a-b-c pullback, and began what seems to be an impulsive rally in the SPX.
Yet, all we have done is test the channel from which we recently broke down from below. Normally, that would suggest that we will see further weakness in the market.
However, due to the move off today's low seemingly being impulsive, as long as today's low holds, the market is set up to break back into the channel, and head up to the 2240-2250 region, potentially this week. That would complete wave (3) of iii of 3. If we should see a break out over 2213SPX tomorrow, it will also tell us that we are on our way to the 2280-2300SPX region to complete wave 3 within the next week or two. A break out over 2213SPX would then set your support up to the 2208SPX level.
However, if we are able to break below today's low, then that would open the door to a bigger pullback in the market, for either a bigger wave (2) of 3 or the bigger wave 2.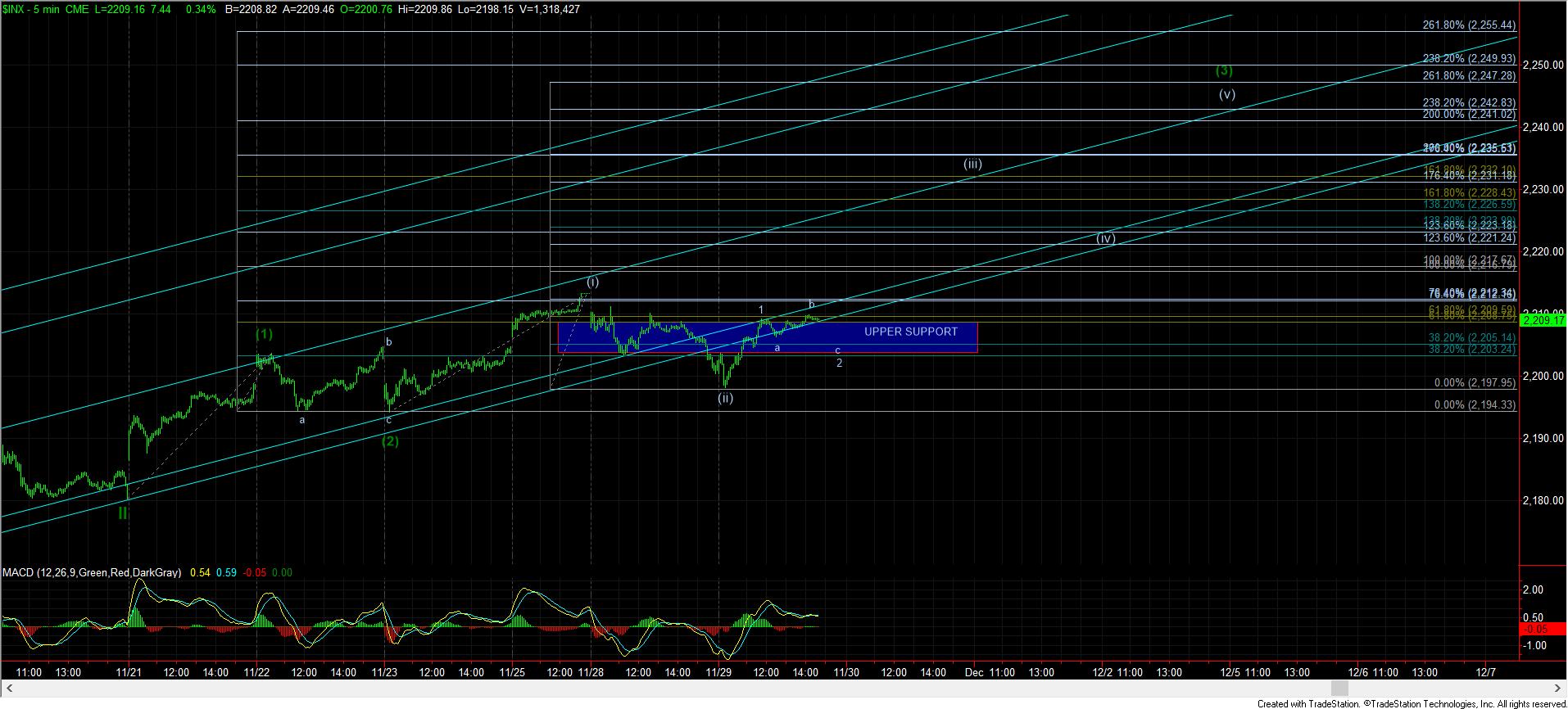 5minSPX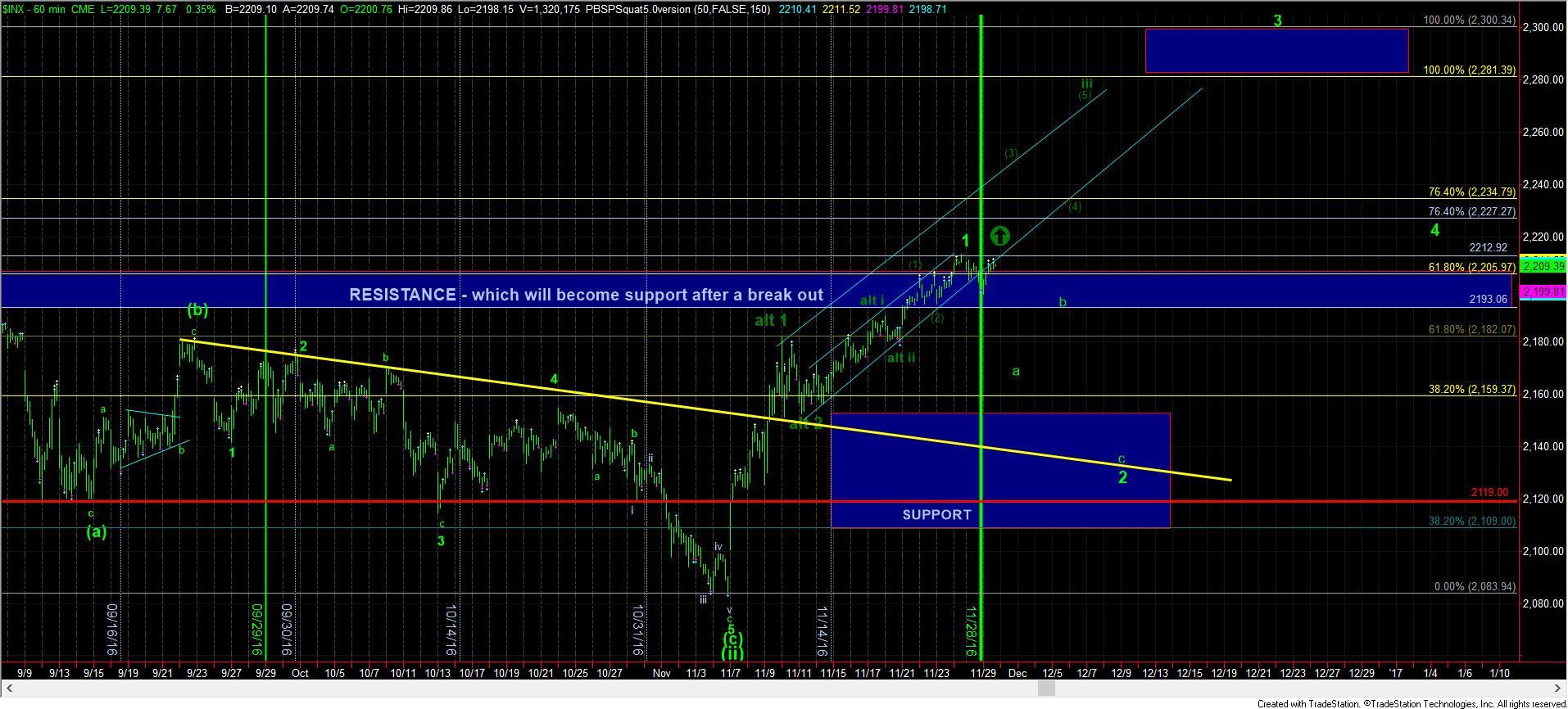 1turnchart