Market Aiming For New All-time Highs
With the SPX completing it's a-b-c structure by providing us with a c-wave decline into the low we struck this morning, the SPX is certainly now set up to run to new all-time highs. As long as we do not break today's pullback low, that is my primary expectation.
But, IWM has not yet reached escape velocity through its downtrend channel. This still leaves some potential that it can strike a lower low, as presented in the yellow alt-4 count. However, if it is has intention of beginning its rally to new all-time highs sooner than later, it would likely provide us with a gap up through that downtrend channel as early as tomorrow.
So, while I think we are approaching a top to the market, I have no clear indications that the market has topped just yet. As noted many times, the IWM is still quite suggestive of needing that 5th wave higher, and the SPX is also set up currently to strike new higher highs as well.
At the end of the day, there is nothing I am seeing that would change my larger degree expectations as presented over this past weekend.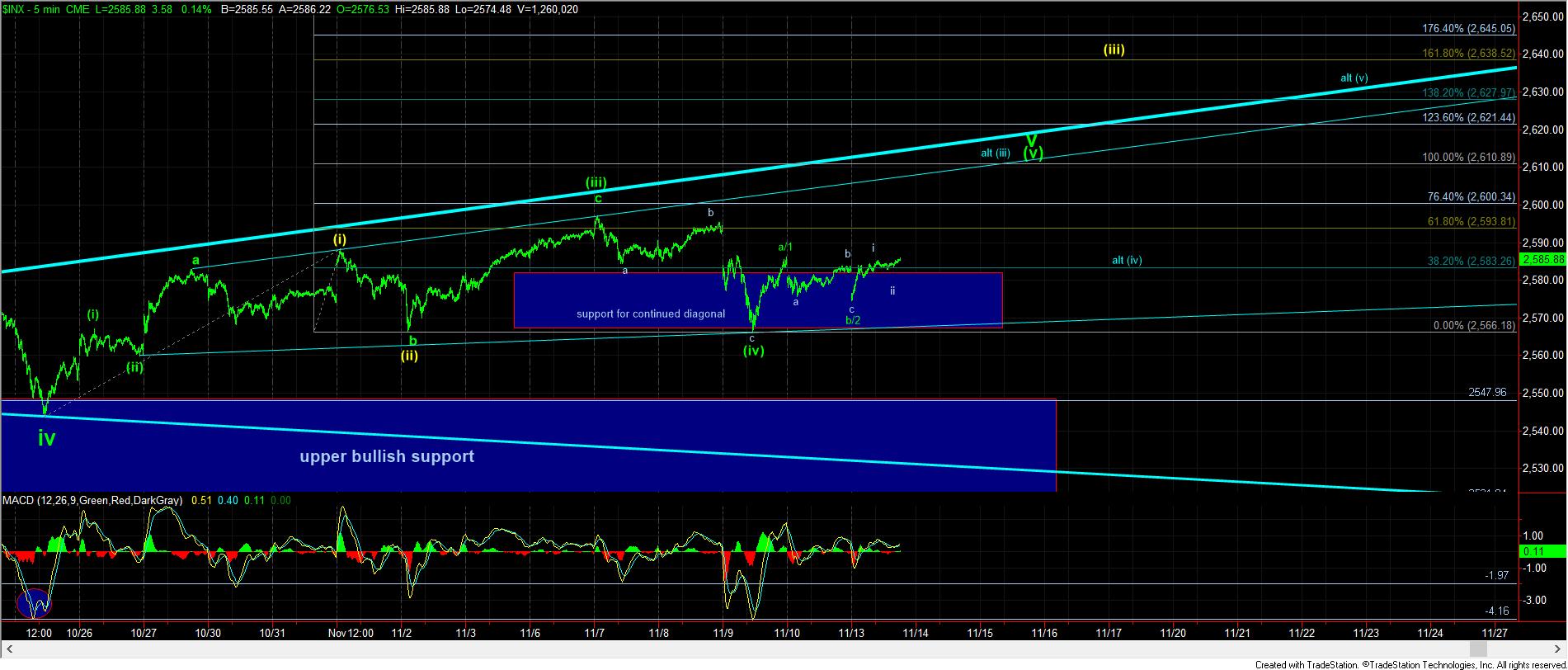 5minSPX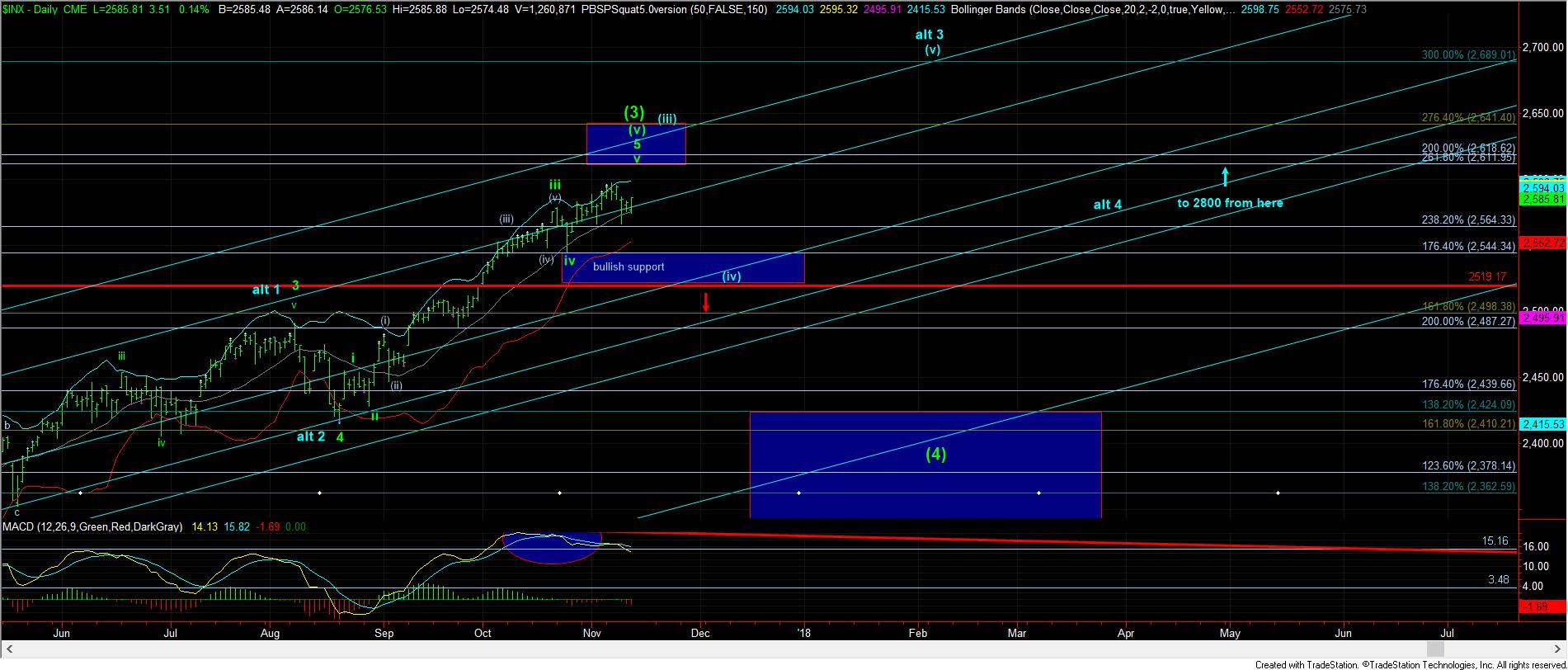 1SPXdaily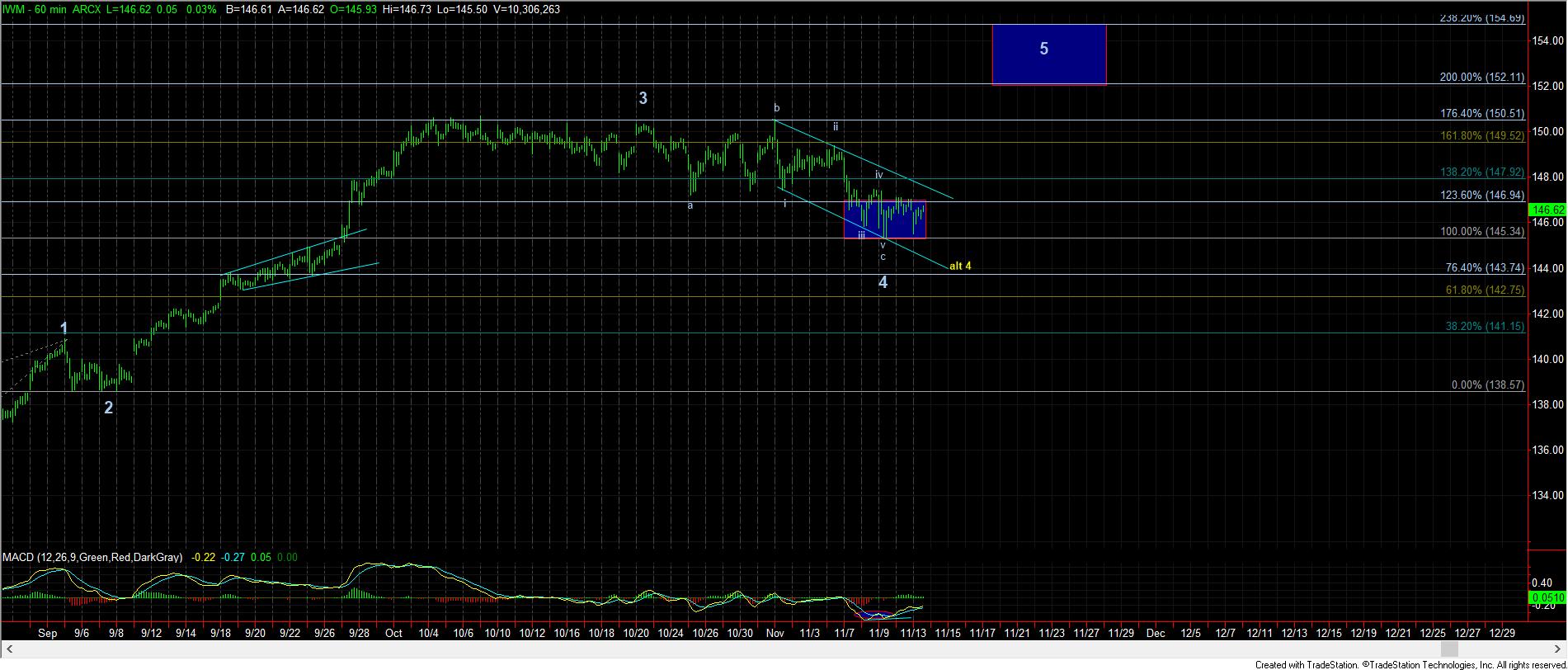 iwm 60min