Manic Market - Market Analysis for Mar 20th, 2019
I will be honest in telling you that the continued overlapping structures we are getting has made this infinitely more difficult to analyze of late. Currently, we have an immediate set up to break down after topping below our ideal target. And, when we do not strike our ideal targets, I still have to be very concerned that further upside will be seen.
Most specifically, as I outlined today, we can consider the decline off yesterday's high to be a potential 5 waves down. But, it is hard to trust that structure without us having to at least struck our target just yet. So, I will need to see a break down below today's low to really open the door to signal that the b-wave top may have been struck. Without that, it leaves the door open for the market to still had to our target overhead, and potentially even take us to the top of our target box.
Beyond that, I am still unable to be confident in the potential for the green count until we see all 5 waves completed to the downside, as outlined on the 5-minute chart. Should those 5 waves fill in, then I can confidently start looking down in the market in a big way. Anything shy of that set up will keep me cautious about the significance of the downside potential.
So, for now, 2845SPX is our micro resistance. As long as it holds, we have a set up to drop for 5-waves down, but we need to see a break of today's low to get the ball rolling. Without a break down below today's low, the target overhead still looms large.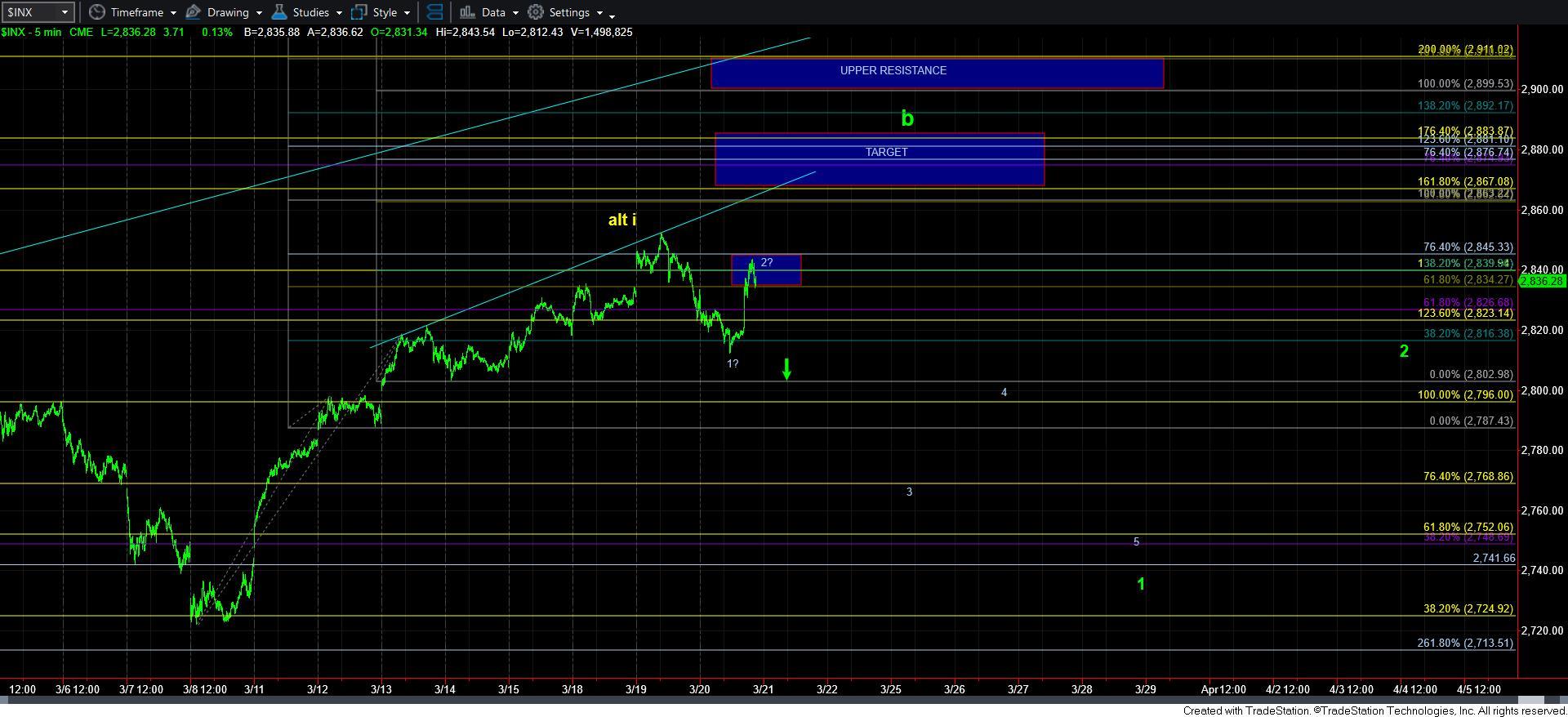 5minSPX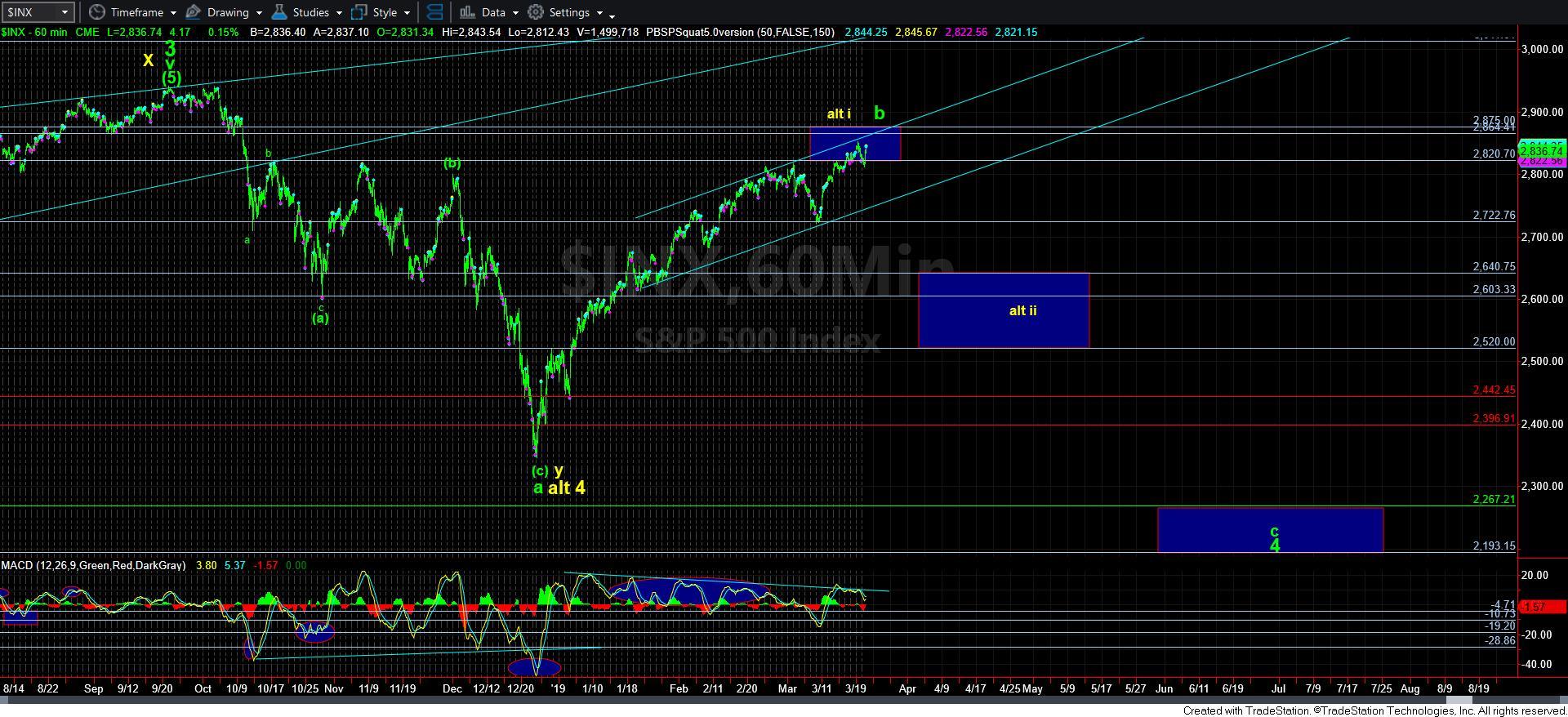 60minSPX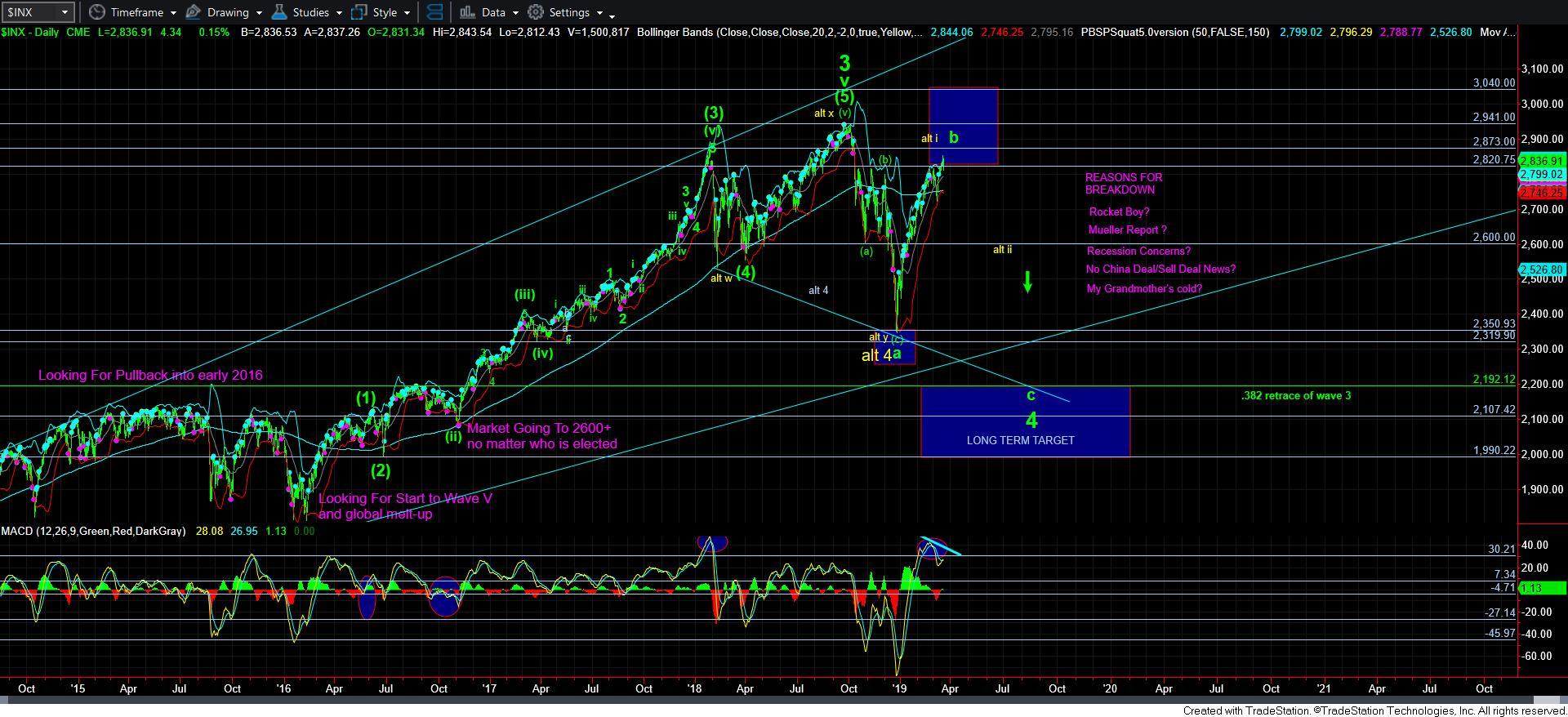 1SPXdaily