Major Support Being Tested
With the market breaking down below the support we closed at last week, it has made it much more clear that the likely path is going to be lower before any sustainable rallies over 2800 will be seen. Again, it is always "possible" that the market can turn up and take us back over 2800 before it targets those levels we have lower. But, I am just not seeing that as the higher probability at this point in time.
As I write this update, the market is testing important support at the 2550SPX region. As long as this region holds as support, we still can see that bounce in wave ii I outlined over the weekend, which may even last into next week.
However, if the market breaks down below the 2550SPX region, and follows through below 2530SPX, it points down to the 2460-80 region as presented in the more accelerated blue count.
Personally, I would still prefer some amount of "bounce," as presented by the green wave ii. But, this market has been exceptionally weak for some time, and has not provided much of a bounce for some time now.
So, much will likely be decided within the next day or so. A strong break down here will likely be pointing us to the 2300-2400 region sooner rather than later, and potentially can even suggest that we are dropping in the c-wave of wave 4 sooner rather than later, as outlined over the weekend.
Most specifically, the high struck today on the "bounce" to 2600 is a big key. If we can exceed that level, then we have the 2635-55SPX region which will likely be targeted for the green wave ii.
But, make no mistake about it. As we highlighted well over a month ago, the nature of the market has changed, and the bears have been taking control. For now, I still would like to see a bounce in a wave ii. However, a strong break of 2550SPX support opens us up to a more advanced count pointing us down to our lower targets sooner rather than later.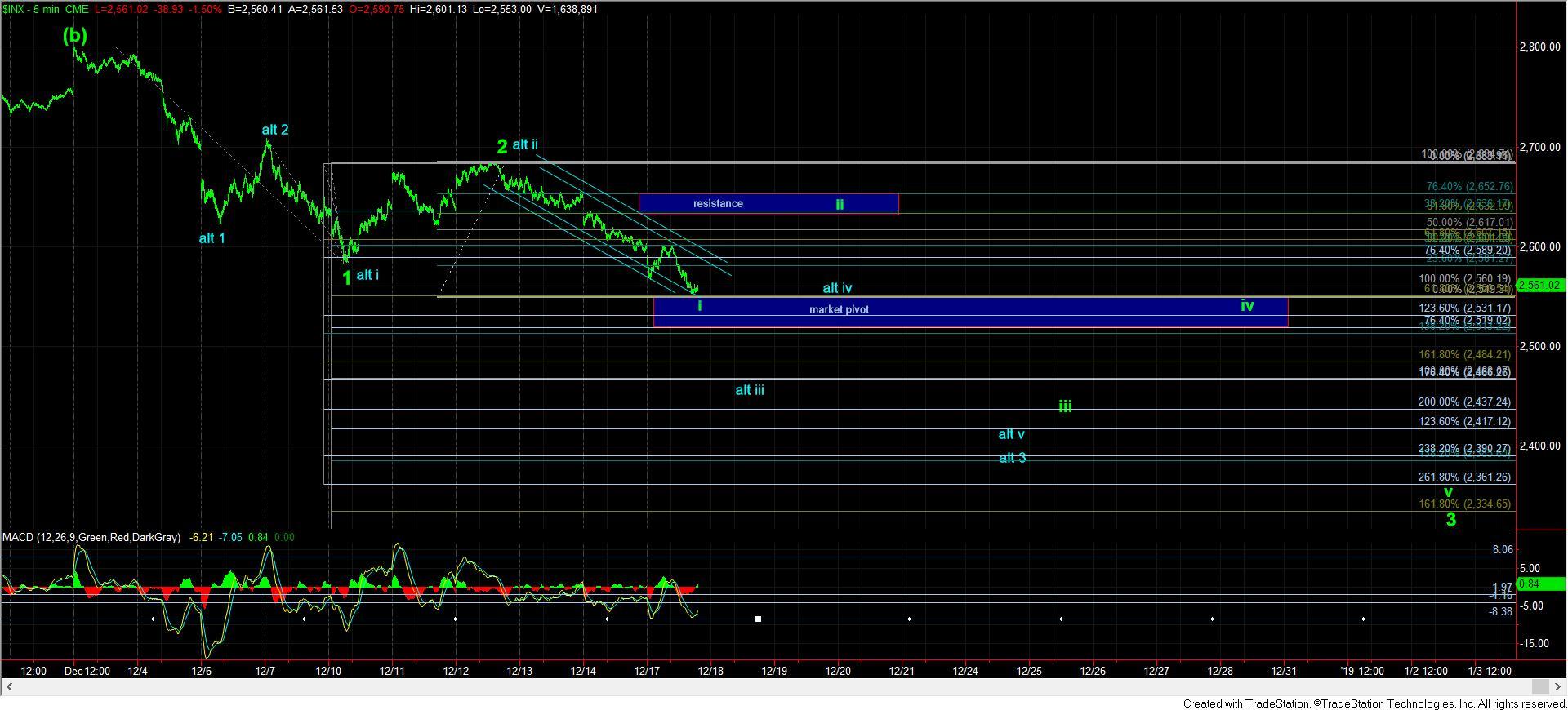 5minSPX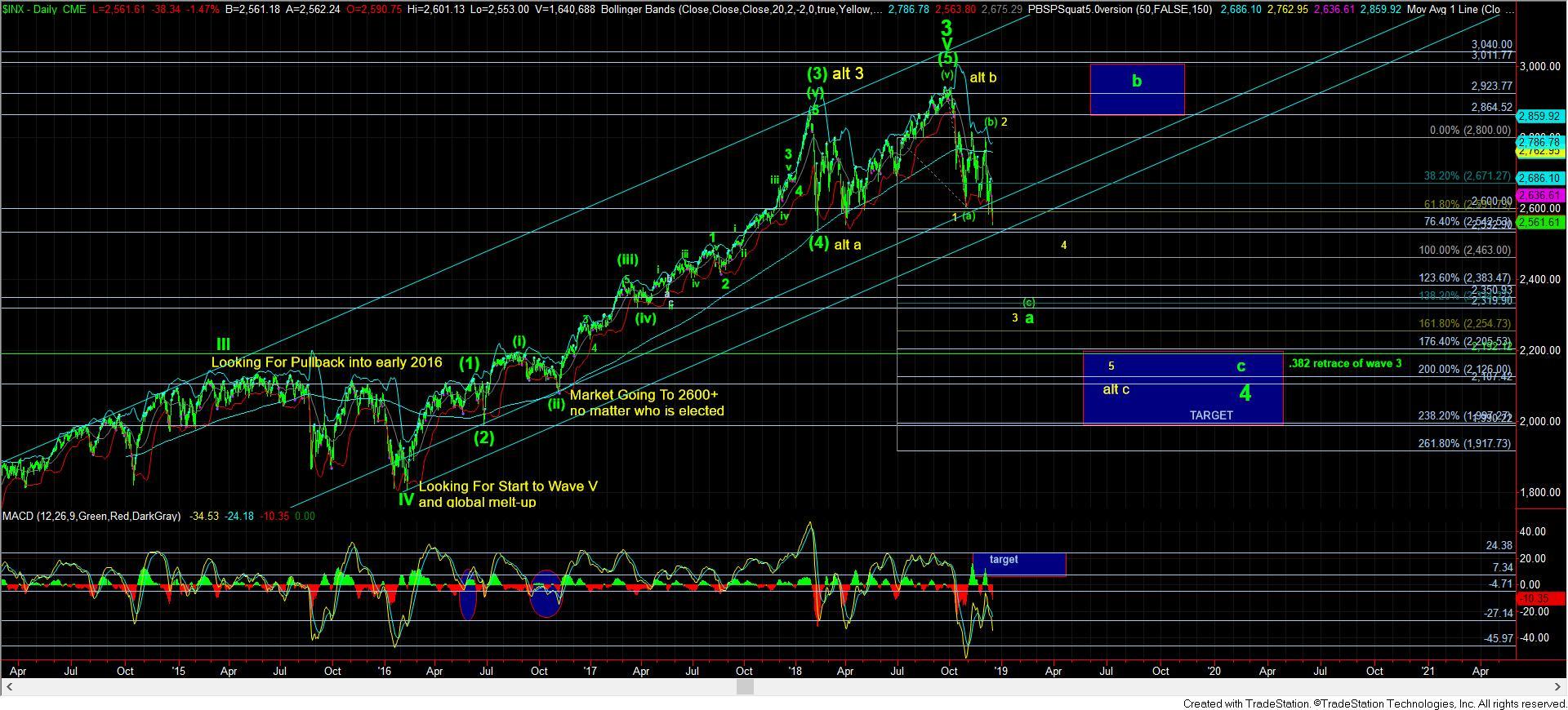 1SPXdaily