Lunch Update - Market Analysis for Mar 17th, 2023
When things turn precarious, I do try to post something to the larger member base. I posted this as a regular alert earlier, but I wanted to send it out to the entire base.
When a Fibonacci Pinball structure breaks, it tells you quite clearly to expect whipsaw until another one sets up. And, that is where we are right now.
As I mentioned earlier, the only impulsive structure left is a diagonal. I have added a bit more of a potential path to that diagonal on the chart now. BUT THERE IS NOTHING SET IN STONE RIGHT NOW.
There are still several others ways this can take shape, including a bearish potential still holding out in the modified purple count.
The main takeaway is that I can giving the bulls some amount of rope here to prove themselves, as long as we remain over support. Should support break, then they have hung themselves with that rope.
For now, please know your parameters.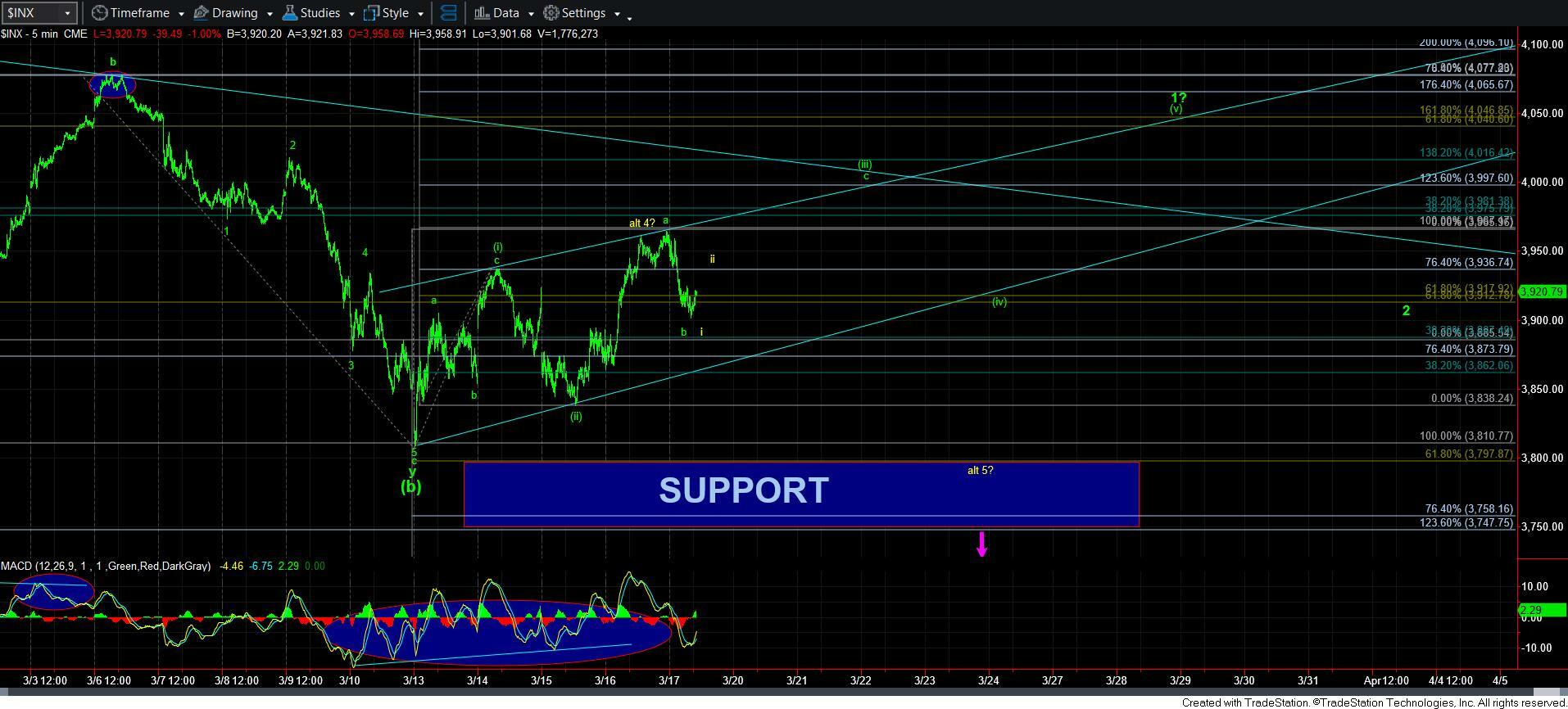 5minSPX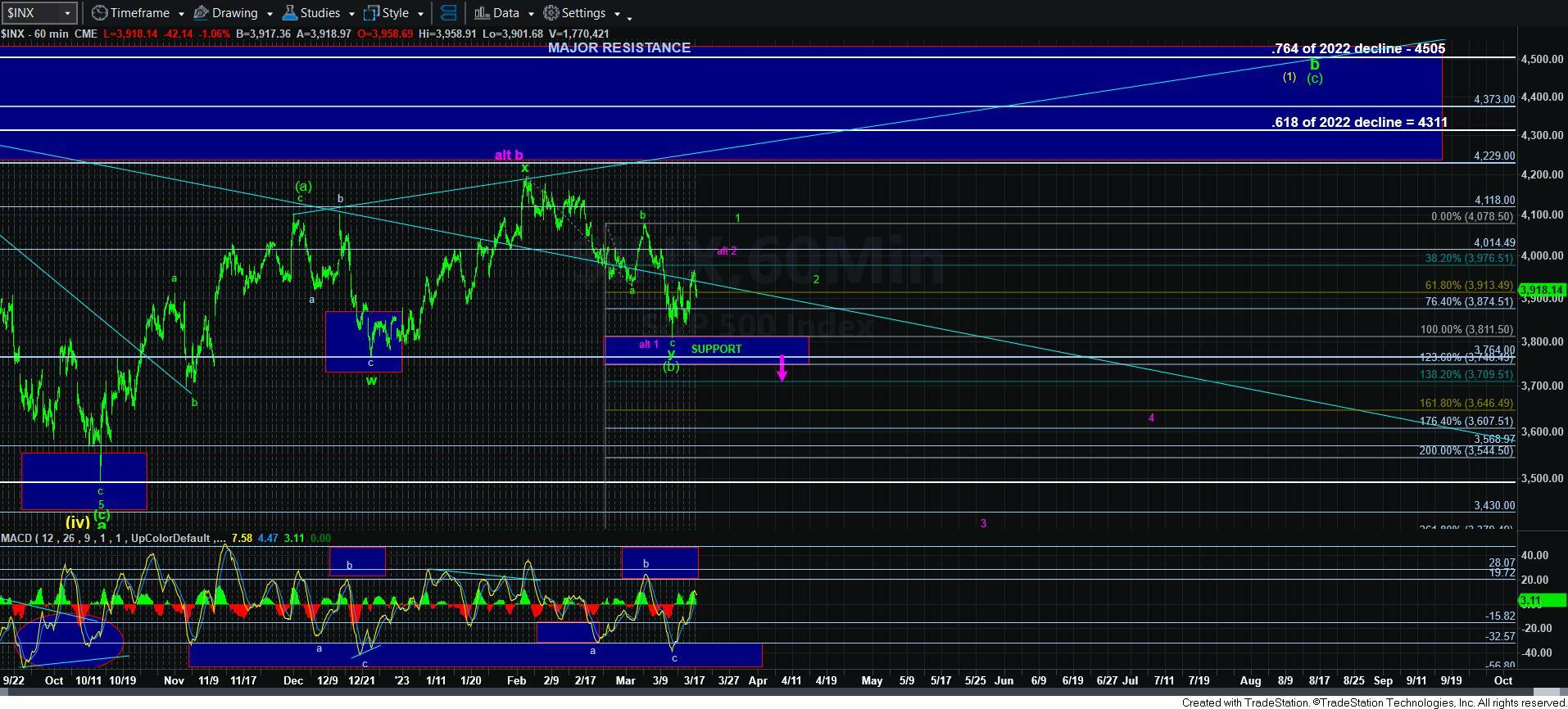 60minSPX