Lunch Update - Market Analysis for May 13th, 2022
With the market taking its time up here, it is not likely we will see an answer until early next week. So, I want to remind you of a few things.
First, we have exceeded our danger zone ever so slightly thus far. But, remember, the strong momentum did the same on Fed day as well, and we continued to roll over thereafter. So, I am not trusting this move just yet.
What will make me trust this move is seeing a 5-wave completed structure off the lows - as we are tracking in RTY - which is also what I am viewing as a return towards the 4070SPX region, which is now represented as wave (i) potential. Thereafter, we would see a wave (ii) pullback, which if followed by a break back out over the high of waves (i) would put me back into bullish mode.
For now, the best count I have still suggests this is only a 3-wave rally. But, if we complete this rally and begin a clear 5-wave decline, then I would turn a bit more aggressive on the short side, expecting lower lows next week towards our wave (v) of iii target.
So, while the market is "trying," it has not put the completion of the larger 4th wave to bed yet.
The other points I want to make is to highlight again the stark divergences being created on the 60-minute chart. This chart has been screaming "bottoming," but we have not yet had an initial 5 wave rally to suggest we are complete.
And, lastly, I want to remain you again that if the market has indeed bottomed, I am going to be tracking BOTH counts going forward in green and yellow, but I will be treating my own portfolio if this was yellow. In other words, if we begin an impulsive move back up, which ultimately takes us to 5500SPX region, then I will likely be cashing out completely at that point, and will make any further determinations as to what to do once the market sees the next larger pullback from 5500SPX. But, that is a long way off. Yet, I still wanted to make this very clear to all our members since I have received questions about it.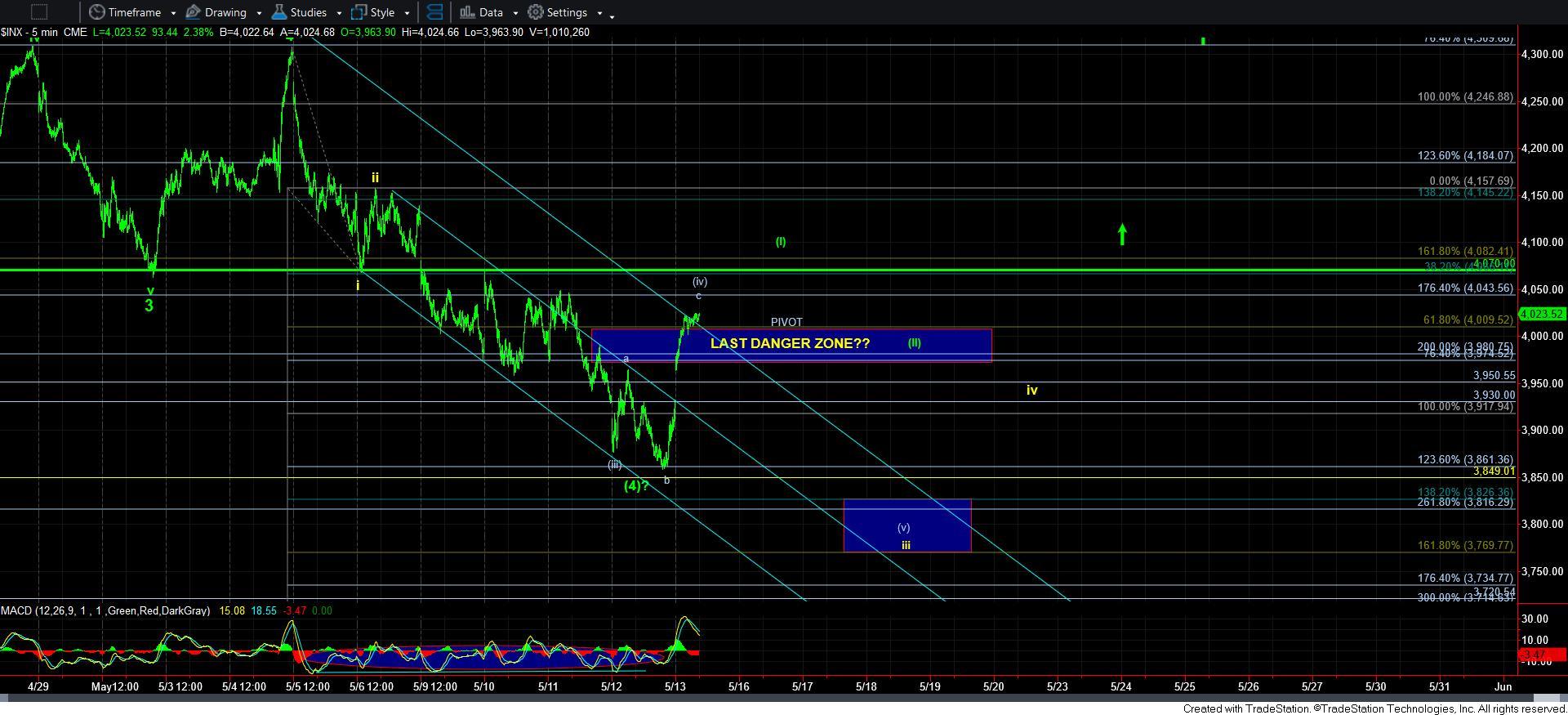 5minSPX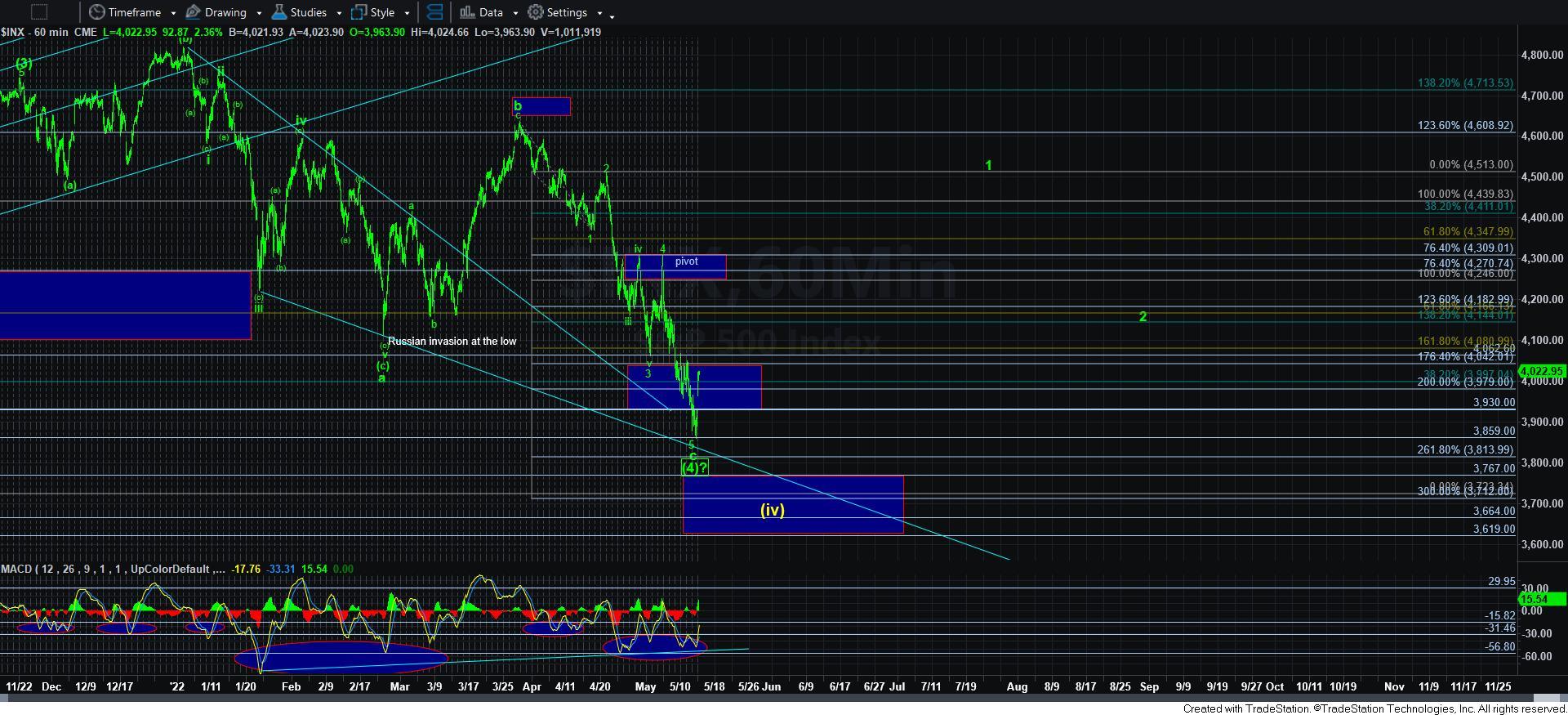 60minSPX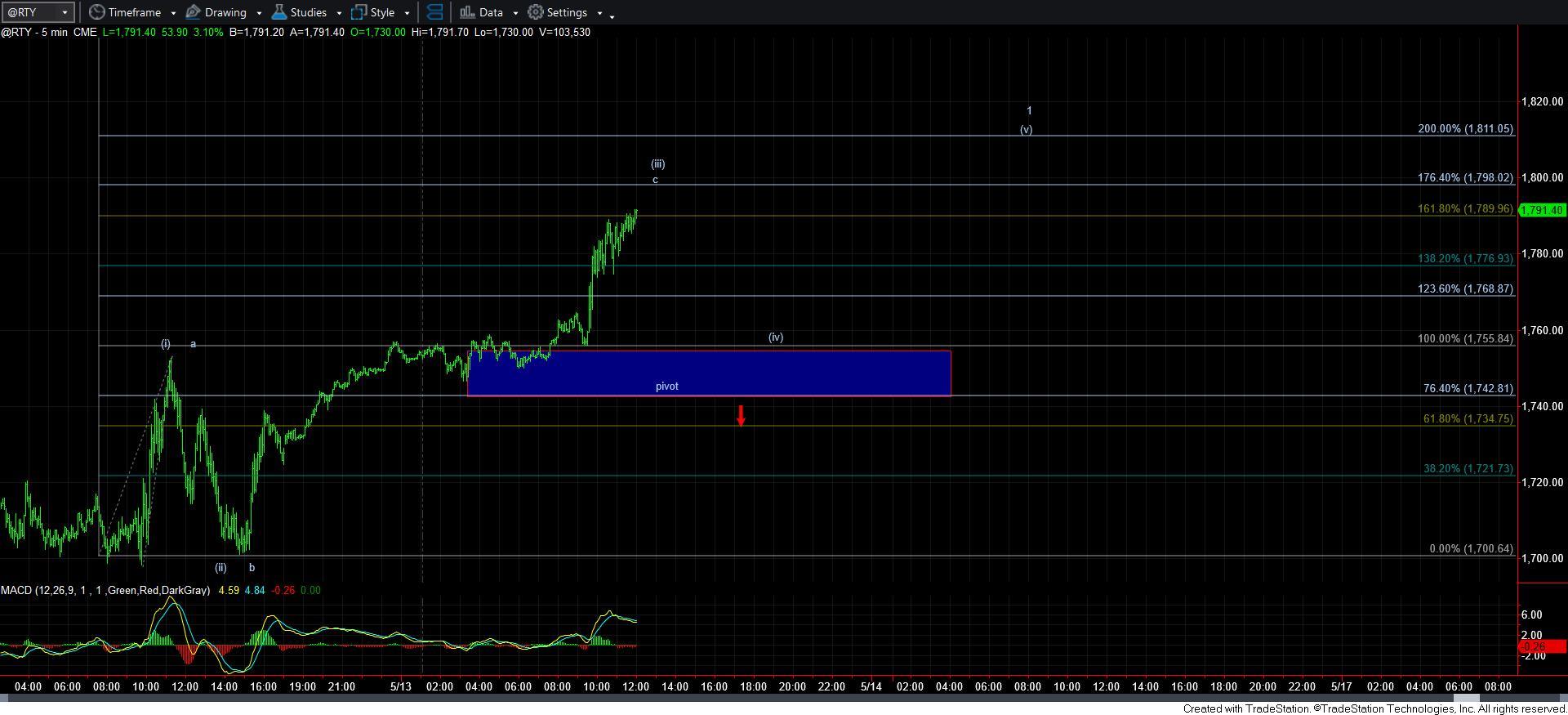 5minRTY