With the continued weakness today, the SPX came a bit closer to the 2796SPX ideal target as the .382 retracement of wave iii. Yet, without a solid 5 wave structure up off a low, we have no confirmation yet that we are setting up to rally over 2900SPX.
Other than the lower low, there is not much more I am able to add to yesterday's analysis. As long as we do not see a sustained break below 2796, I am looking for a rally in wave v of (iii), as presented on the primary bullish chart. As you can also see from the alternative bullish chart, the middle Bollinger Band is now just below that support level, which suggests we will likely hold that region, at least for now.
Alternatively, if we see a sustained break of 2796SPX before we can begin another impulsive rally in the coming days, then it would put me into the alternative bullish count.
I am "hoping" that we may be able to complete an initial micro 5 wave structure in the futures overnight, so we can begin to consider the low as being in place for this pullback. As of my writing this, I still do not have that in place.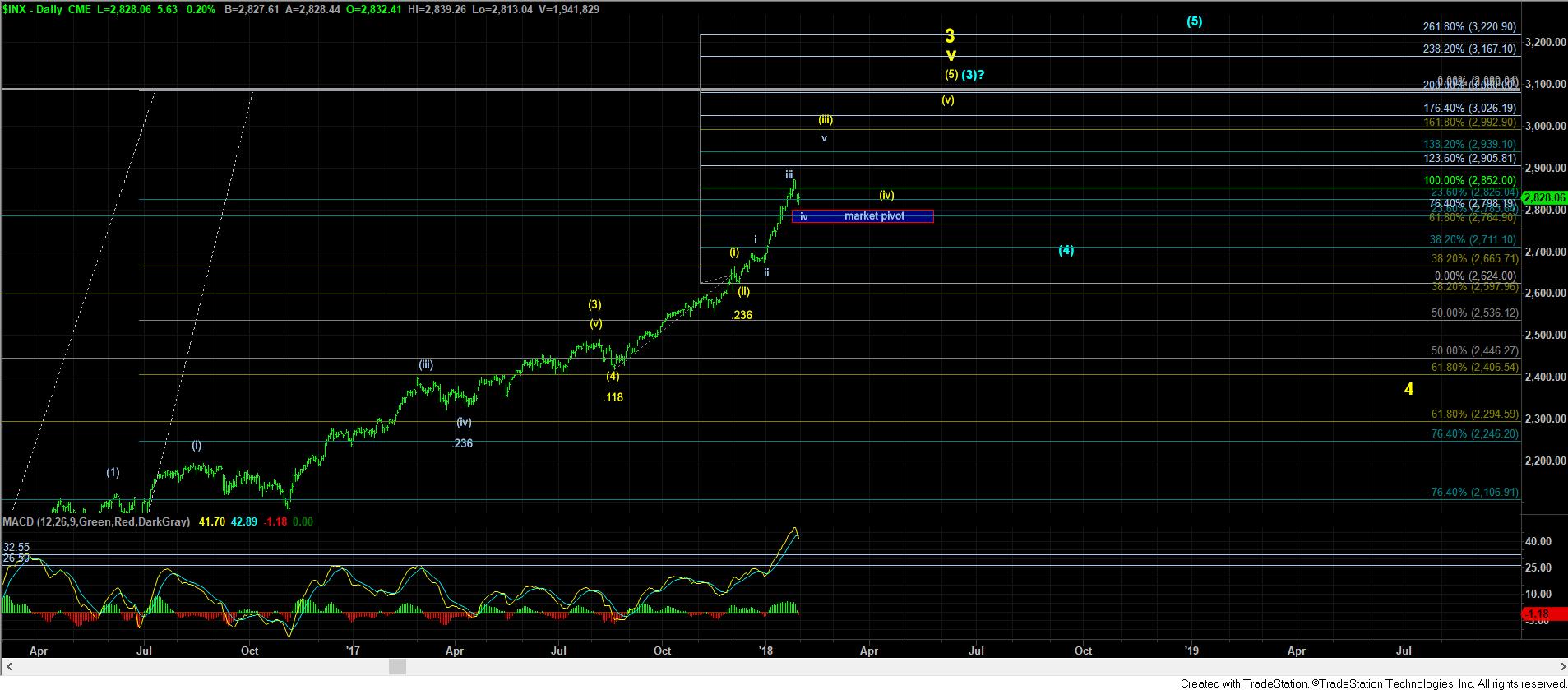 Bullish Count - SPX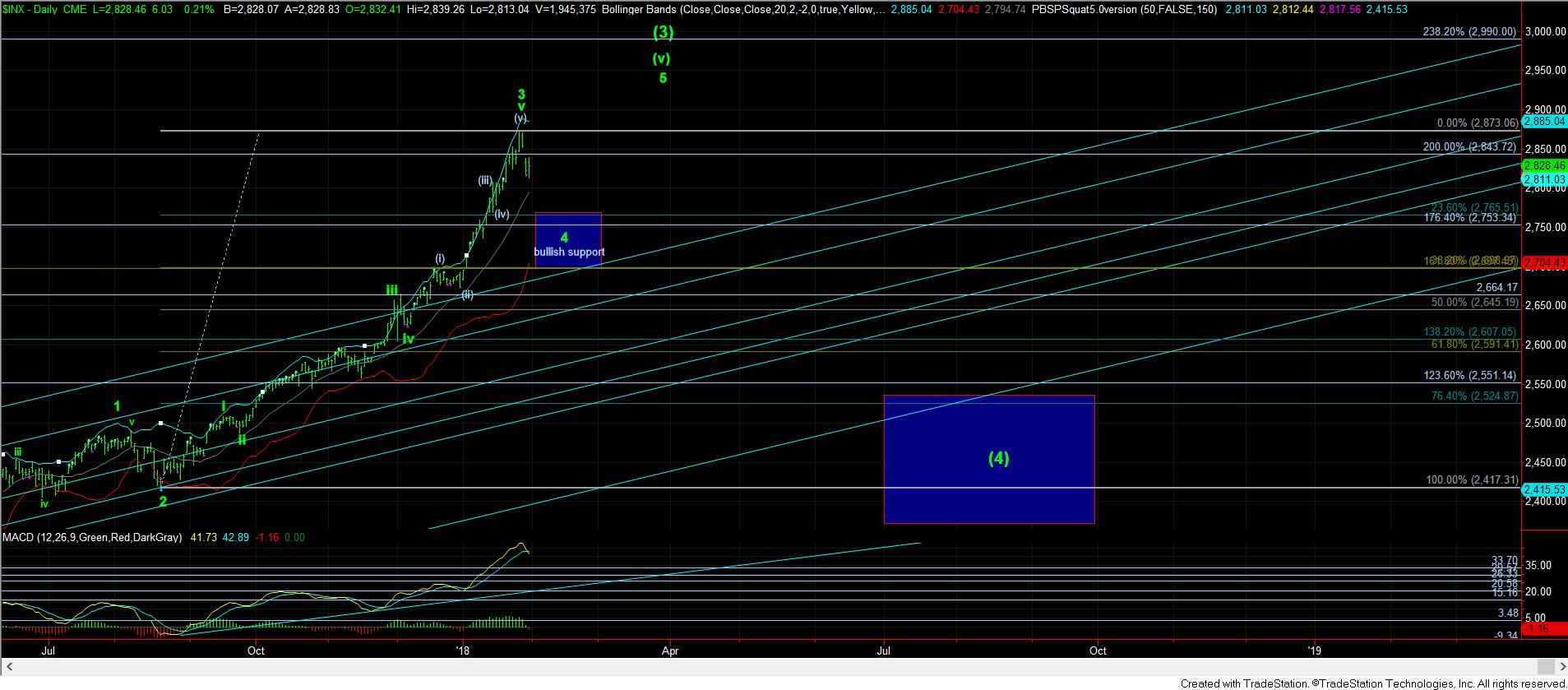 alternative bullish SPX