Likely Caught In A 4th Wave For A Few More Weeks
With the break down today, it makes it much less likely that wave (iv) has already completed. In fact, I have taken it off the chart for now, but it will likely come back as we continue to rally - potentially into next week. However, today's action makes it much less likely in my eyes.
Our primary count remains the same. The drop today would best count as an a-wave in the (b) wave of the green b-wave. While the bottom today can represent all of the (b) wave, especially since the move off that low began with a 5 wave structure, I would much prefer us spending a good part of this week in this (b) wave simply to maintain a certain proportional time perspective between the various waves.
To reiterate what I noted this past weekend, as long as we remain over the 2333SPX level, I am going to expect another rally higher in a (c) wave for this green b-wave. And, that b-wave can still strike a higher all-time high, as we have discussed many times in the past.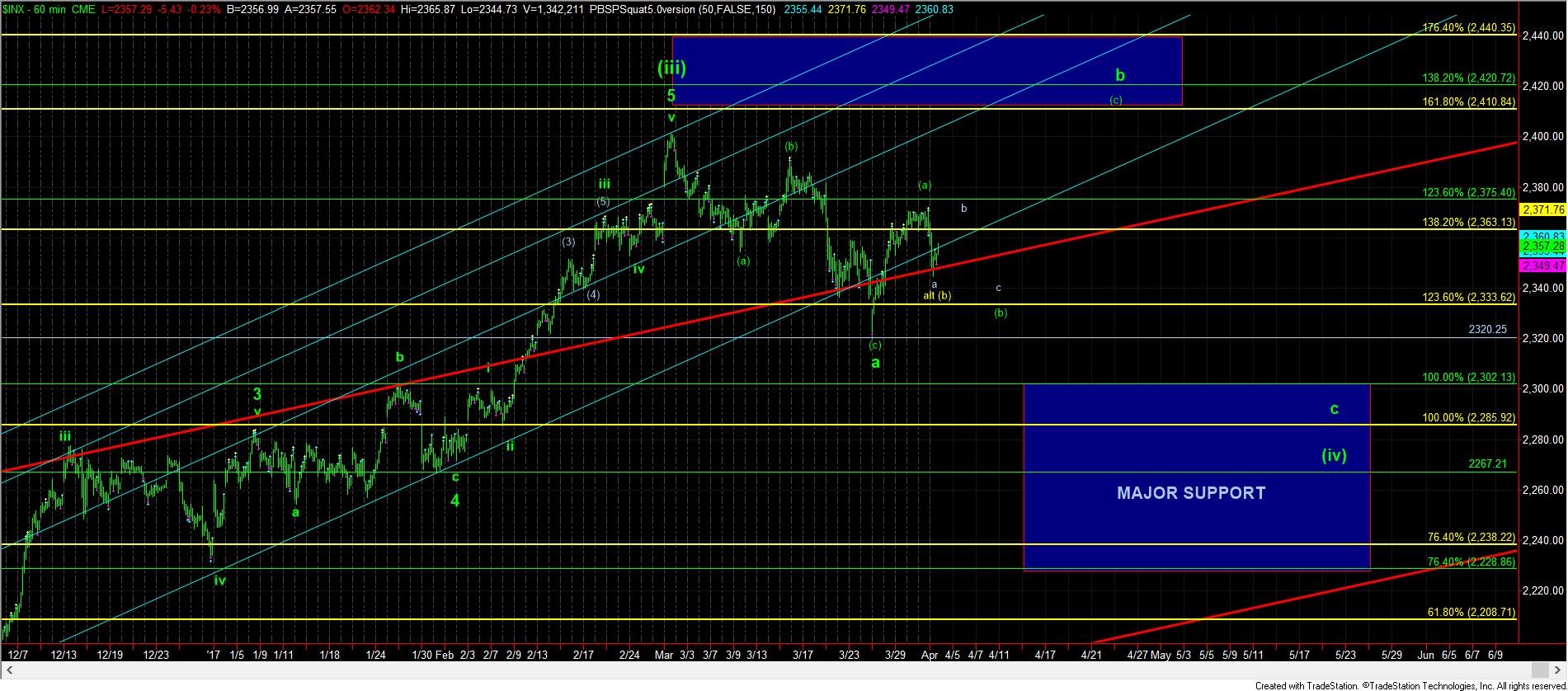 1turnchart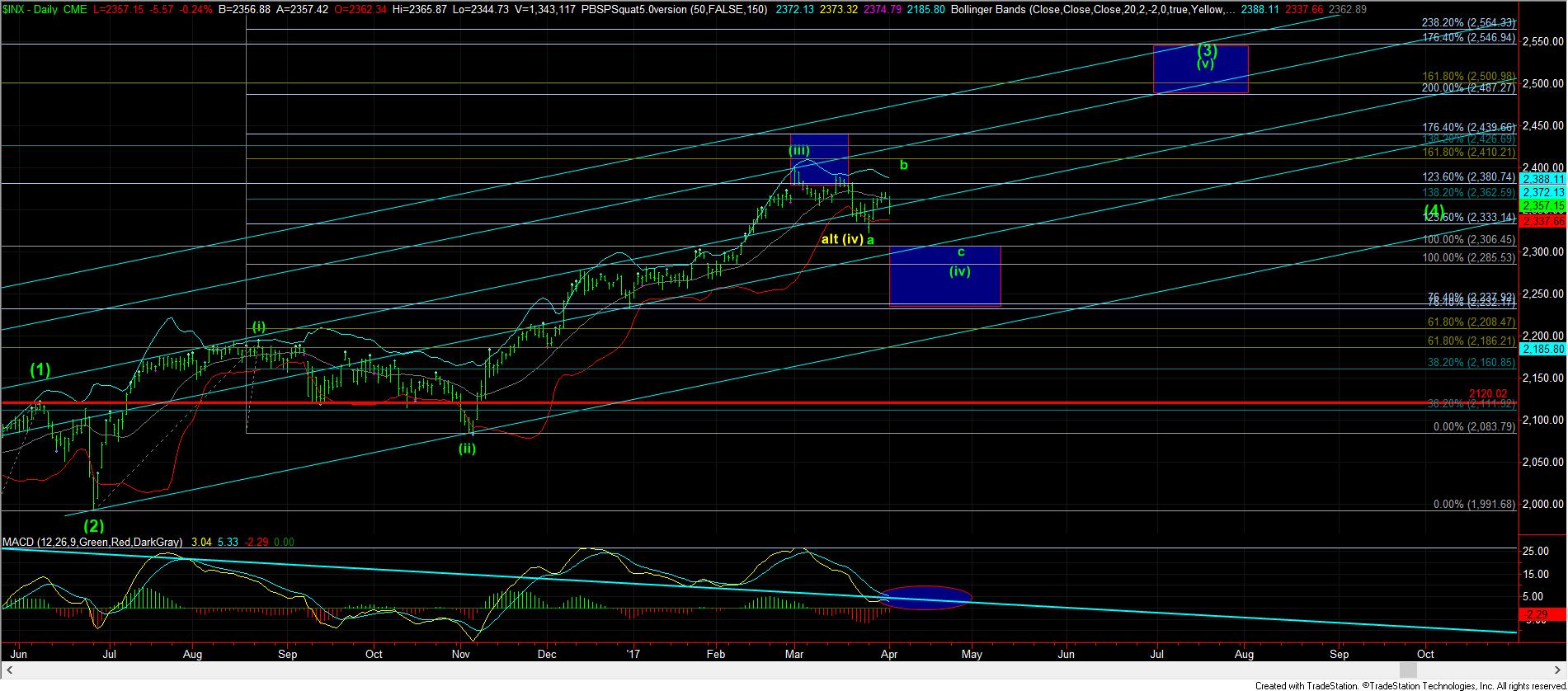 1SPXDaily