I am going to spend this update highlighting the IWM chart. And, when I look at the IWM chart, I cannot stress how much of a textbook pattern that has developed over the last several months.
Since the IWM dropped down from the late July high, it completed an [a] wave decline, followed by a textbook a-b-c structured [b] wave. Since that [b] wave high completed, my primary count has a clear 5-wave structure down, which potentially ended this morning. That means that today's bounce began wave 2.
Alternatively, in a more aggressive posture, it is possible that today's low market the bottom of wave i of 3 already. But, as I noted above, my primary view is that today we completed wave 1 down.
In either scenario, it means that the next time we break down below the low structure today in the IWM – 144.25 – it will be our initial signal that wave 3 down is in progress.
So, let me take a step back, and let you in on what goes on in my head when I see something like this set up. When I have a textbook set up like this, I ask myself if I have clear parameters for a trade? My answer is yes – last week's high, and this week's low. I then remind myself that while this set up is a textbook set up, there is no such a thing as a guarantee when I am dealing with the financial markets. The grounds me into understanding that I do not bet the farm on any set up I see, no matter how textbook that set up may be.
Therefore, while my expectation is that the market will likely see a strong drop to follow through on this 1-2 downside set up, in no way do I view that as a certainty. So, I would suggest you approach this set up in the same way.
As far as the SPX is concerned, I am leaning much more towards the triangle pattern to complete the b-wave, followed by a c-wave down. But, I don't think this set up has as clear a structure as the IWM does.
So, in conclusion, I still think we are looking down as long as the market respects the highs struck last week. And, my targets remain the same for both these charts. Yet, it will be the IWM I will want to go long because I think it will have a better chance of outperforming on the next rally once this next downside structure completes.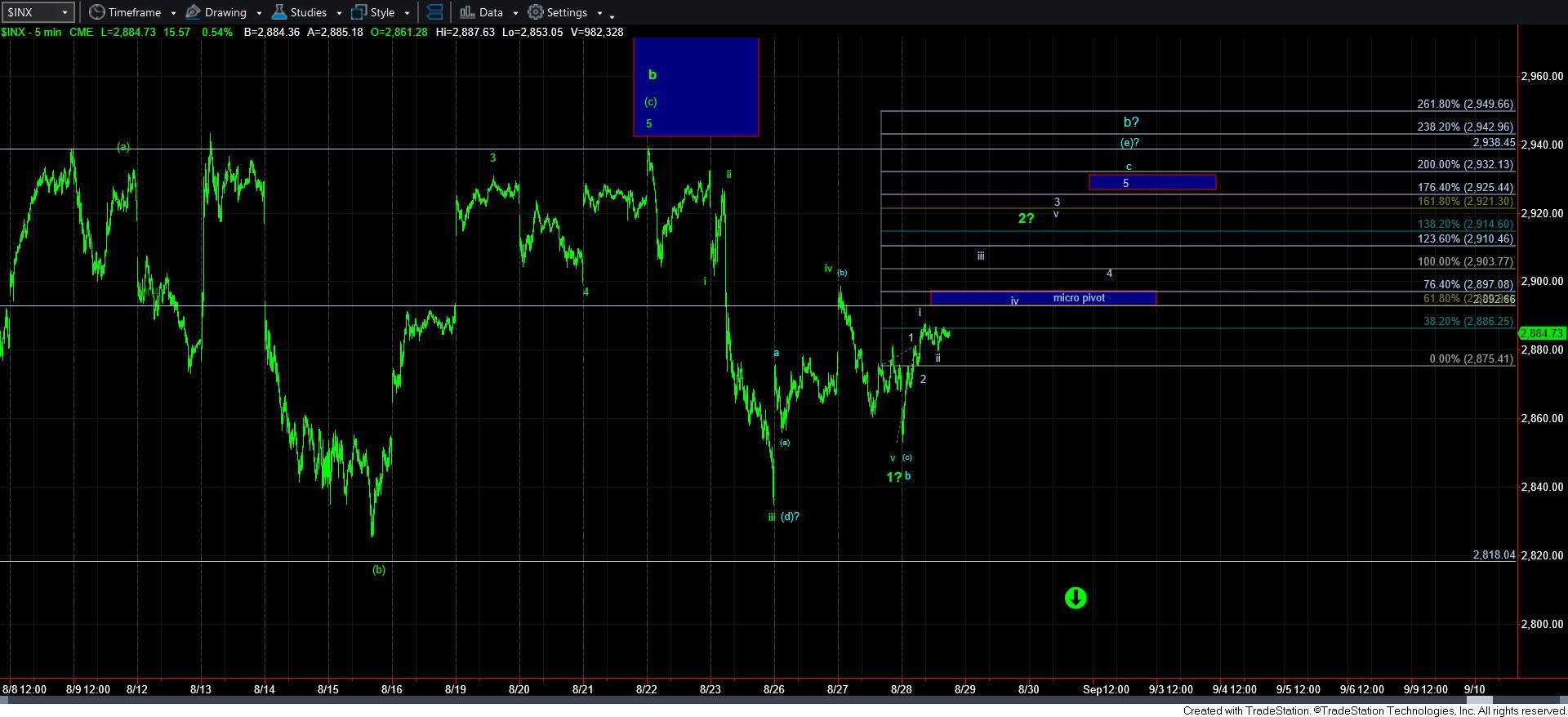 5minSPX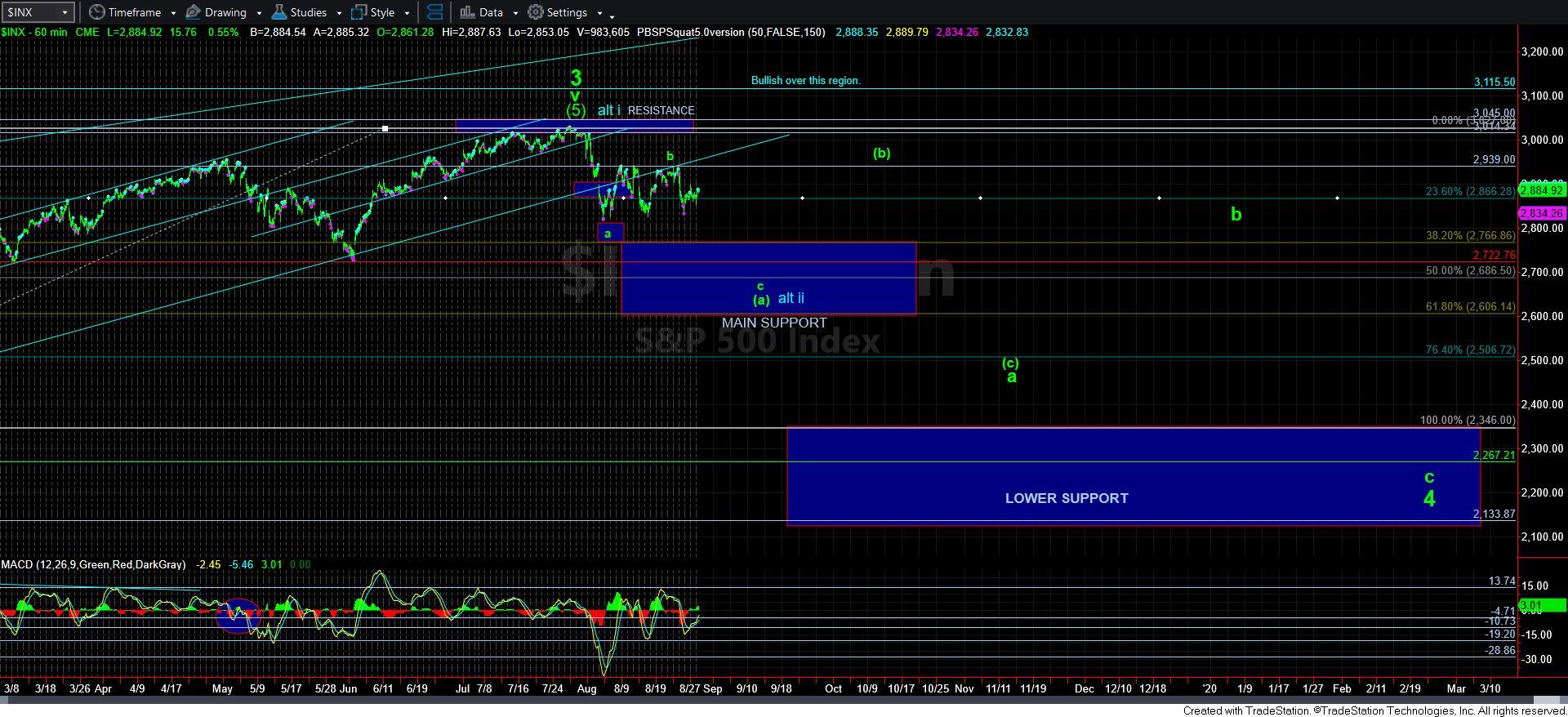 60minSPX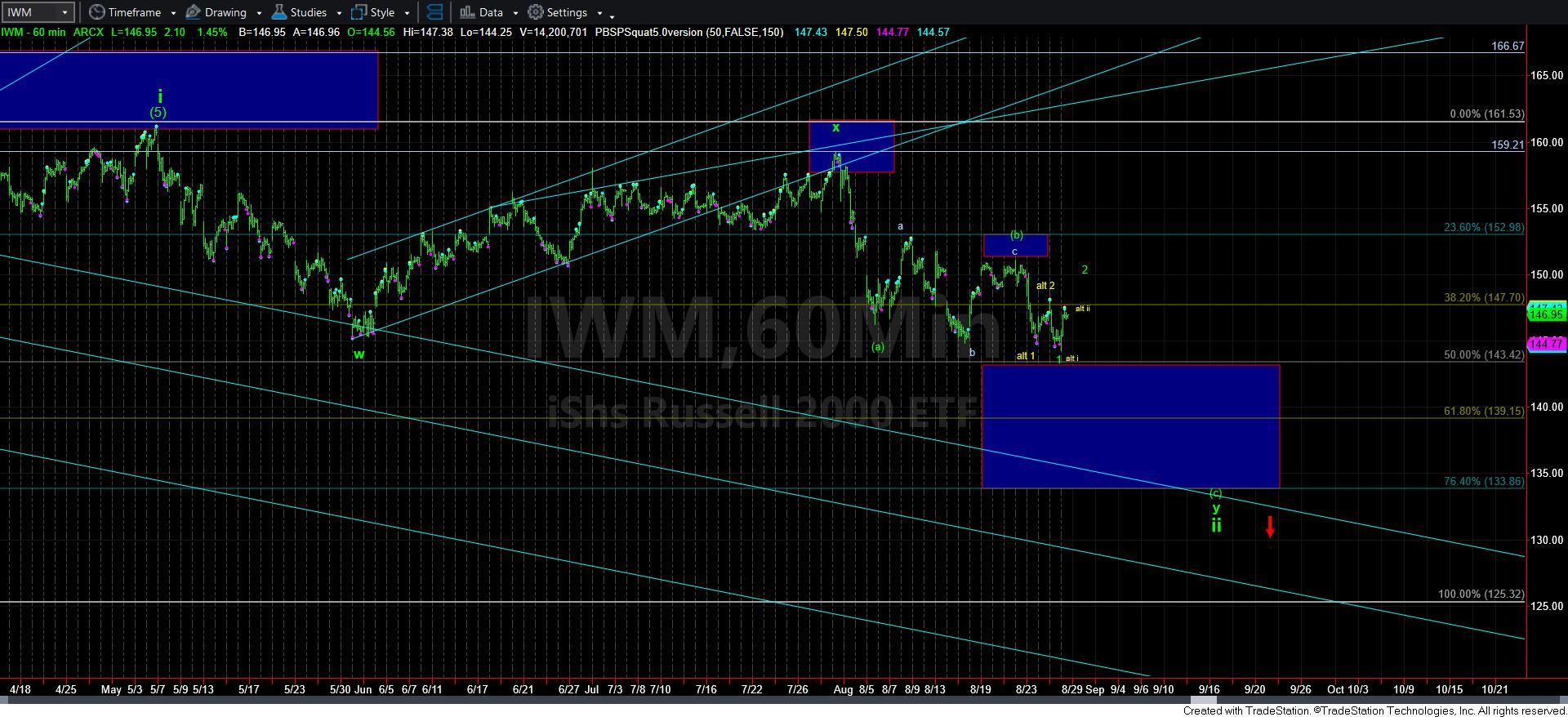 60minIWM