Lack of Follow-Through Leaves The Door Open To Another Low
For several days we have been discussing the need for the market to provide us with a clear five-wave move up off of the new lows to give us evidence that we may have put in a bottom. Furthermore, I have been discussing the key overhead resistance levels that need to be taken out to five us additional confirmation that a bottom may be in place. Today we saw the market push higher but it did so with a lack of a clear five-wave structure and it also did so while holding just under the lower end of the resistance level that I have been watching for several days now. So with the inability for the market to follow through with a five-wave move and/or a break-through resistance, the door remains open for this to still see another lower low before an ultimate bottom in the large degree wave (4) is struck.
Now although the door does remain open for another lower low and in fact I am slightly leaning towards this path I will note that I think it is reasonably probable that we have put in a top in the Volatility markets as the UVXY chart has a fairly clean five-wave move down off of the highs. So even if the equity markets do see another lower low I would not expect that move to be of the same velocity that we had seen over the past several days and i would expect any new low to be somewhat nominal ideally not moving too much beyond the 3680 level. This would allow for the UVXY chart to see a corrective retrace for a wave ii while equities get that lower low and reset their counts again thus giving us the opportunity to start the next leg up off of the lows in the form of five wave. From there we would still need to see a break over the 3925 level on the SPX to give us further confirmation that a bottom is indeed in place.
Now if this is able to push directly higher without seeing another lower low and move through resistance then it would certainly make things a bit more complicated as the action is not clearly impulsive in nature but we would simply need to see what the price action were to look like upon any break of resistance. For now however and as long as we are holding under the 3925 level on the ES this is certainly looking as though another lower low may be in the cards before a bottom is indeed struck. The bigger picture, however, does not change the analysis and once that bottom is struck I still would expect the reversal to be quite sharp given the structure that was formed as we moved into these levels and as I noted in the past several updates.
While it can be frustrating to trade these corrective wave patterns, not getting too far ahead of the count before confirmation is key. While I do think that we are close to a bottom we simply do not have that confirmation of that just yet. So with that I am remaining patient here but also prepared and will be ready for the next leg up.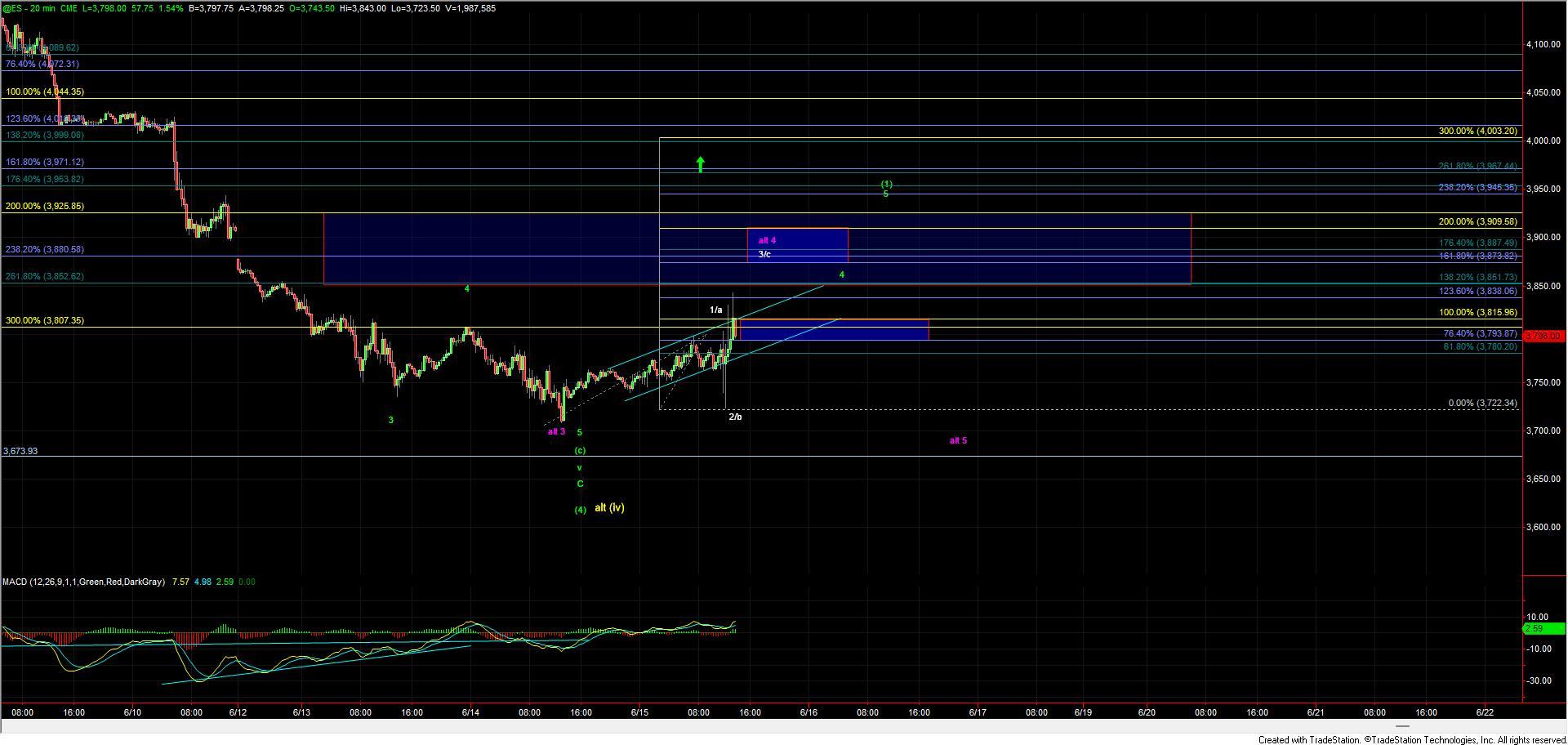 ES 61512 20m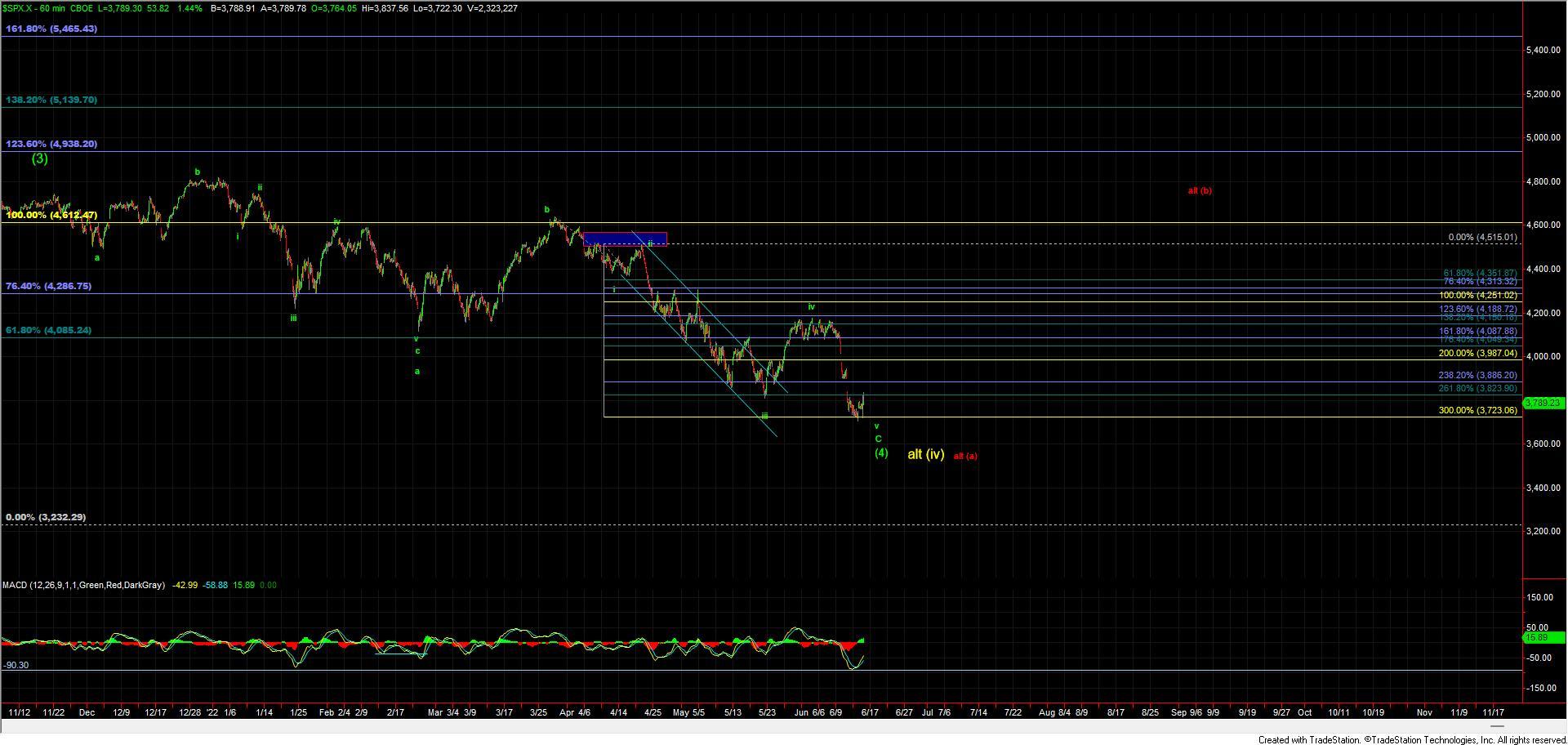 SPX 61512 60m