The market has now been meandering between the low of wave [iii] and wave [iv] resistance. And, we seem to be stuck.
Before I begin, I wanted to note that I have raised resistance on SPX due to the potential that IWM has that another move higher can be seen, as IWM has still not struck its ideal target for a 4th wave bounce.
But, the main point right now is that the micro structure leaves the door open to another push higher before we see that wave [v] down. And, I cannot say that I have a high probability micro path as to how we get there. Again, there is still potential of one more push higher before wave [iv] completes. The key now will be the 4219SPX level.
If we hold over the 4219SPX level, we still can make a run towards the 4266-4280SPX region for a more protracted wave [iv]. And, as I said before, the IWM still has not struck its ideal resistance for wave [iv].
For now, I am going to keep it simple. As long as we remain below today's high, I am going to assume wave [v] down has begun. If we break out over today's high, then it is quite clear that wave [iv] is not likely done.
But, I do want to add a note about the 60-minute MACD. As you can see, it has certainly come off the floor and is now presenting us with a positive divergence set up. In other words, a lower low in price will likely be met with a higher low in the MACD. And, that is a strong bottoming signal. All we now have to do is hold over 4165SPX.
5minSPX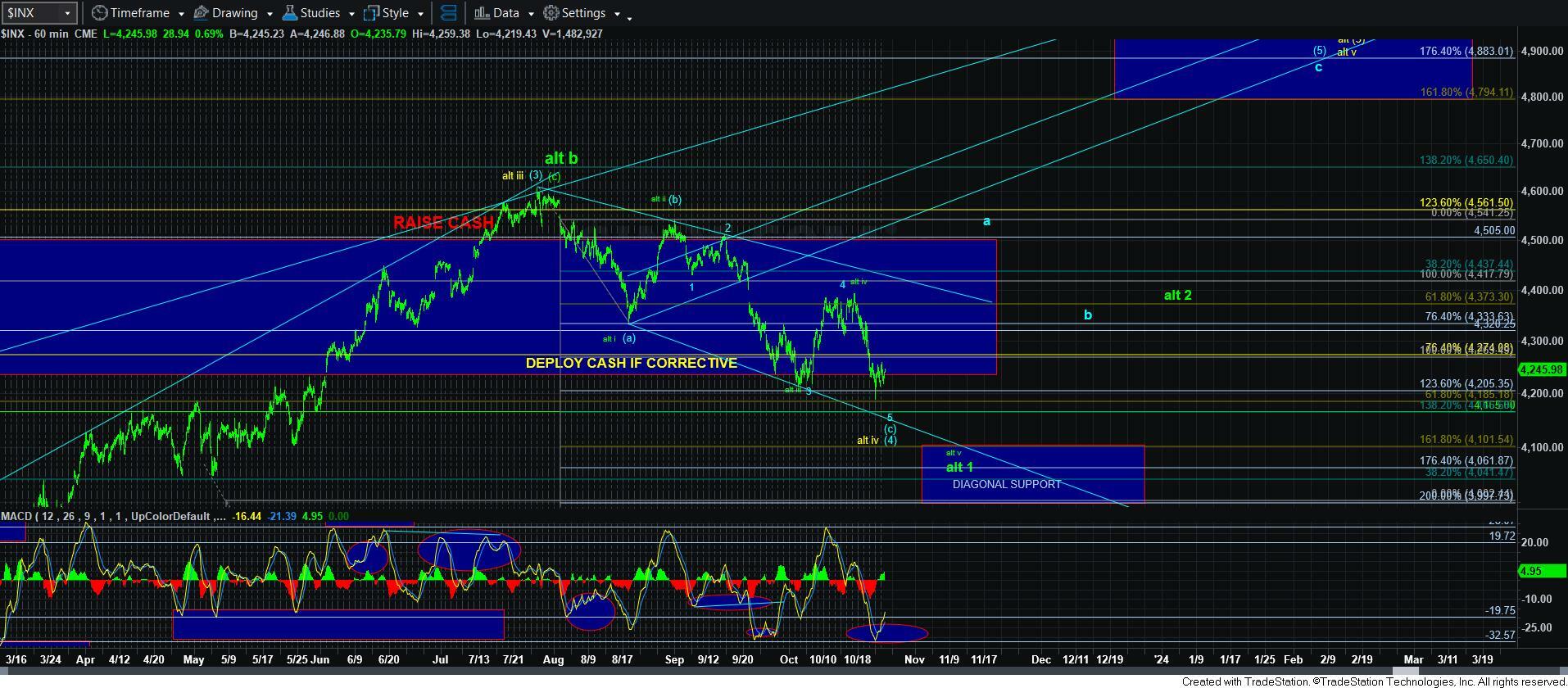 60minSPX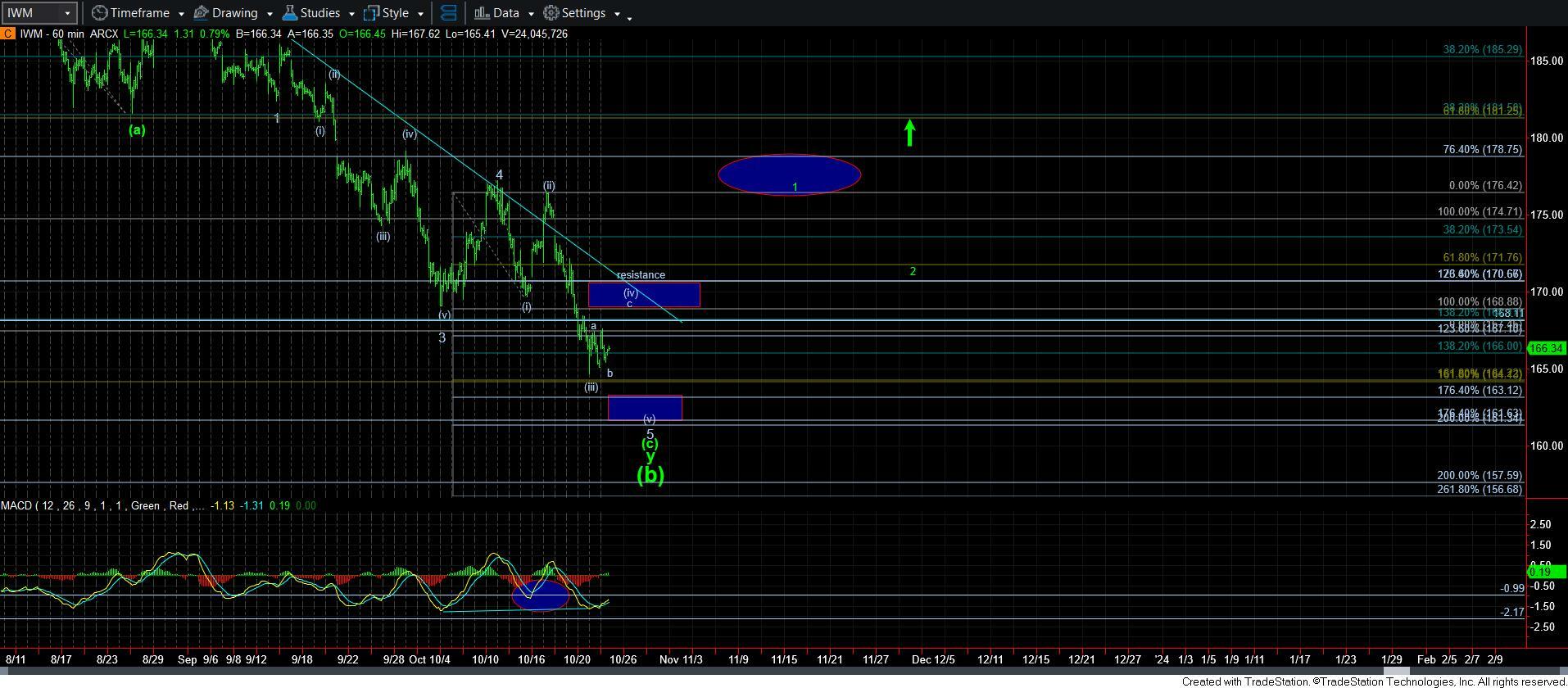 IWM60min