Just Ugly Action - Market Analysis for Feb 24th, 2023
Pre-market, the futures seems to suggest another break of support. And, without being able to hold a corrective pullback and taking out a high, it certainly places us in a bit of a quandary.
First, the high we hit at 4195SPX really looks like only a 3-wave rally. Therefore, I am presenting something I was going to wait to outline in the weekend update, but will introduce it now. The 3-wave high we struck at 4195 may be been the top to a more complex x-wave, in a w-x-y structure. Since the current decline has been terribly overlapping, I am going to be considering this very strongly if we break down below 3950SPX.
But, the other potential is the yellow count I will also have to more strongly consider since I do not have a clear 5-wave decline off the 4195SPX region.
For now, we remain in a whipsaw environment. I still have those divergences I have been citing and cannot ignore that. Of course, they can always break. But, the structure of the current market action does not suggest we are seeing anything of high probability due to the nature of the 3-wave structures which have provided us whipsaw ever since I warned you of that potential.
So, it would seem that below yesterday's high, pressure remains down. We would need to hold over 3950SPX and take out yesteray's high to consider the potential for a 5th wave higher high in a bigger ED as discussed before.
For now, I have to consider the yellow and blue alternatives being presented on the 60-minute chart.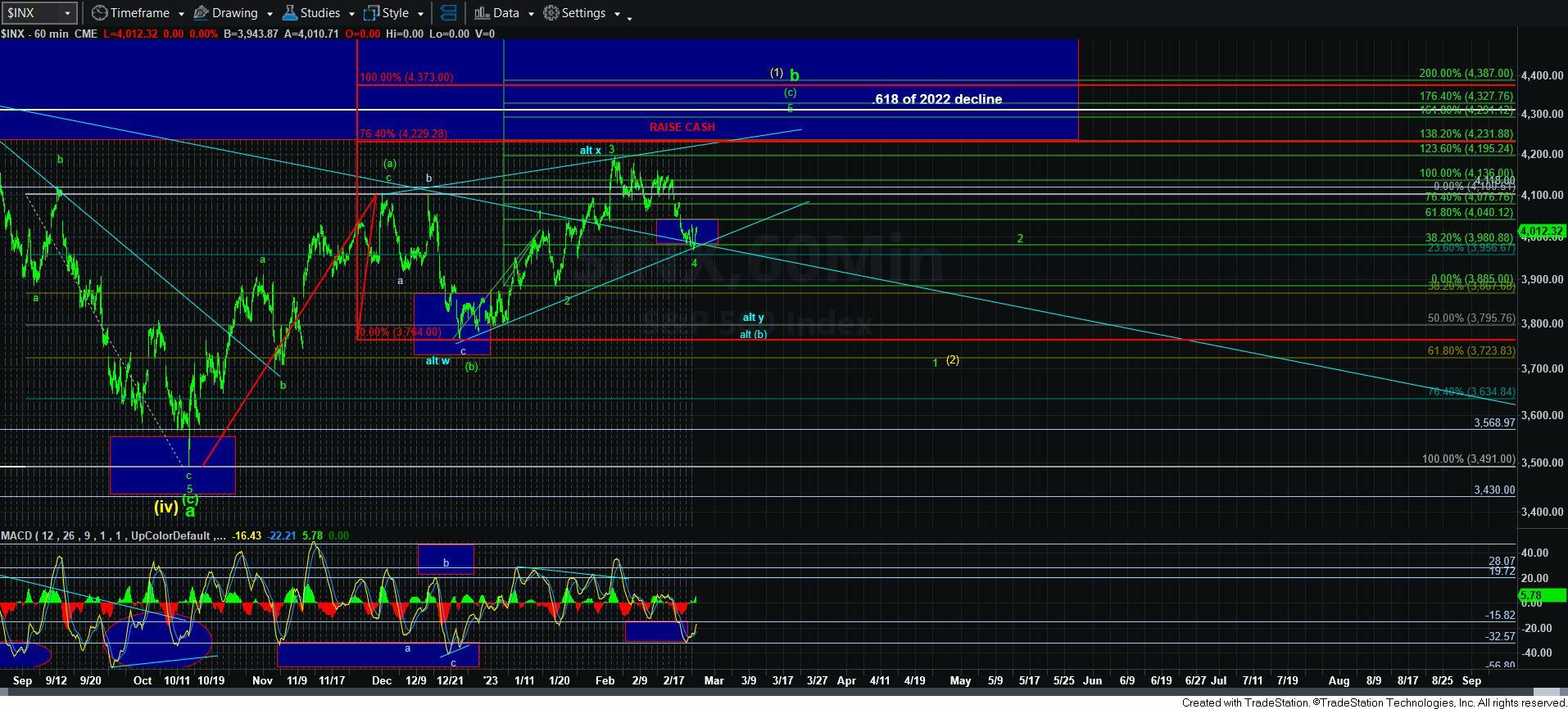 60minSPX