While the market certainly tried to get us a clear 5-wave rally off yesterday's low, today's action is certainly not giving me confidence in its ability to complete that 5th wave higher.
In fact, the depth of the pullback today is deeper than a standard 4th wave would take us. Again, it is still possible that we get that higher high into tomorrow, but when a 4th wave breaks below the 1.00 extension of waves i-ii, then it is often a warning that the impulsive 5-wave structure is not going to follow through.
Therefore, if the market should break below the low struck today (3490ES), I will have to watch an even larger triangle potential, as now outlined in purple on the 5-minute ES chart attached.
To put this really as easy as possible, as long as the market remains over yesterday's low, then I have a reasonable expectation for follow through in the c-wave to 4550+. While I still need the (1)(2) structure to make that a high probability, I can maintain a near term bullish bias over 4373SPX.
However, if the market should now break below 4373SPX, it again places us into a precarious posture between 4305-4370SPX, as I noted over the weekend, as it could mean that it would be 50/50 as to whether the market can still extend wave 3 of [3] on the 60-minute chart to the 4550-4630SPX region.
While the market is doing one heck of a job in masking its near term intention still, this will not likely last past this week, as it is really time for it to make a decision.
Overall, this has been a very treacherous region in which to trade, which is why I have continually reiterated that the higher probability potential for a rally to 4550+ will come with a (1)(2) break out set up. Otherwise, the market can continue to chop traders up in this region. Sometimes, patience is needed, but it is not necessarily easy to do.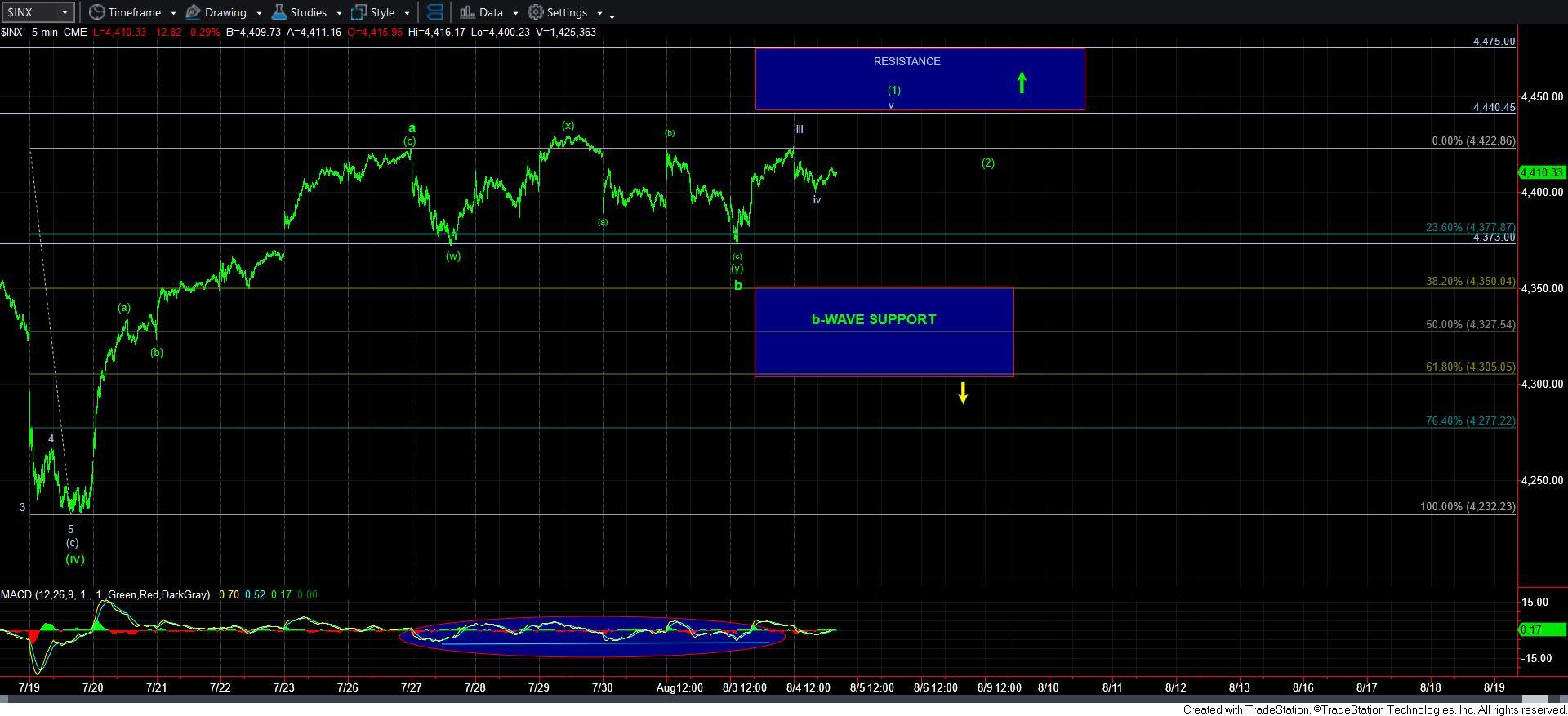 5minSPX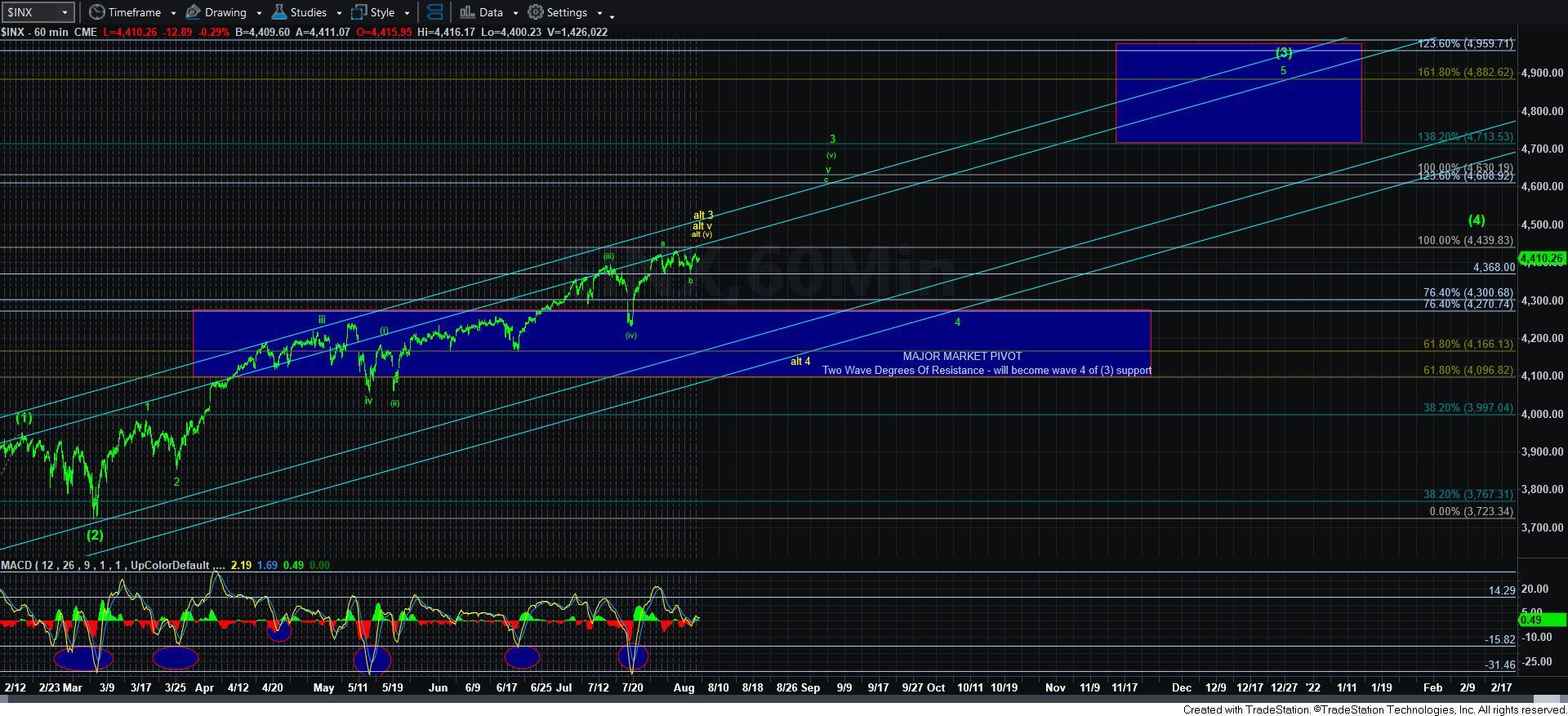 60minSPX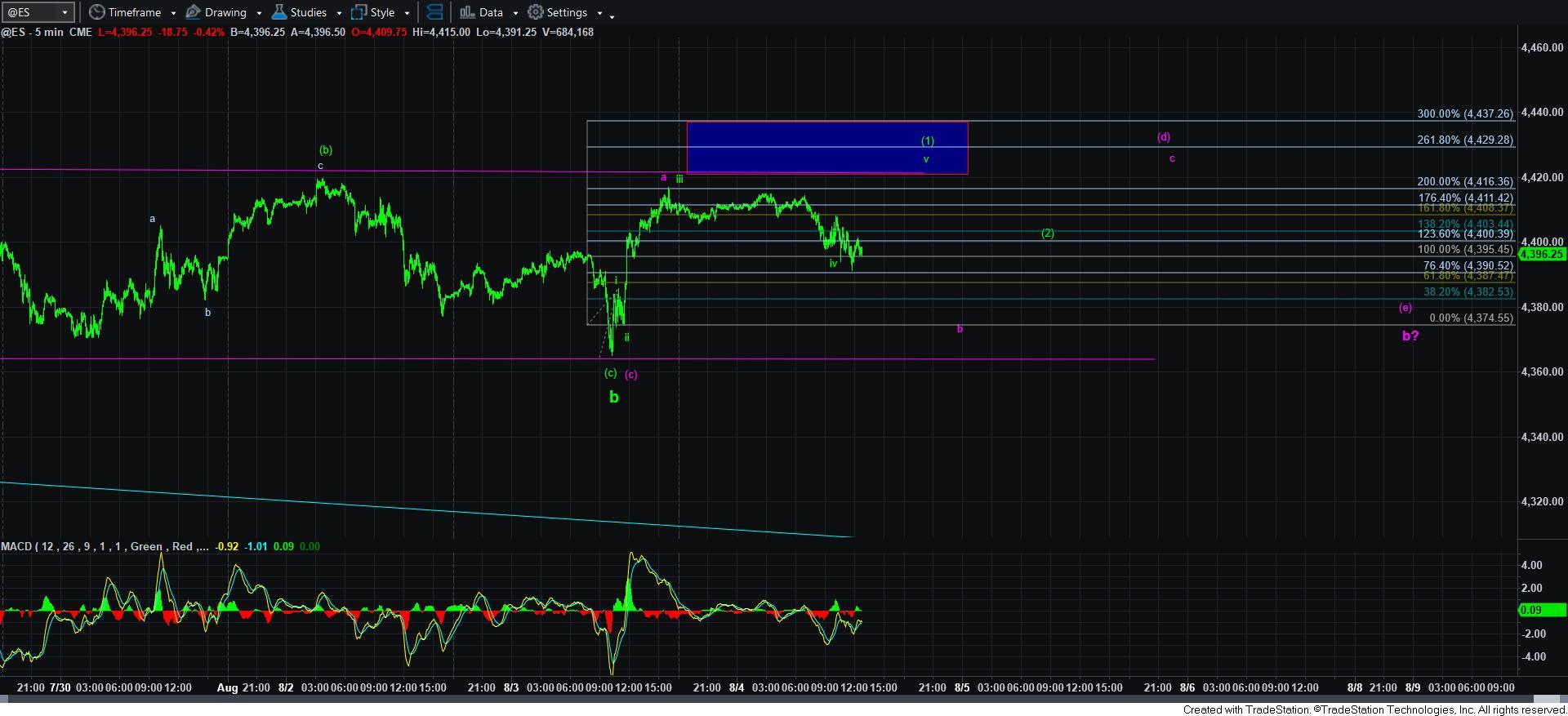 5minES