Just Have To Break Support
With the ES hitting our next target in the 4590ES level today, I am again going to reiterate that we have enough waves in place to consider that wave [iii]/b is done.
However, the market came within 10 points of the next larger degree Fib level in the 4608SPX region. So, I would imagine that if we came this close, it may try to push higher just a bit more to strike it before we begin the next pullback.
As you can see from the attached ES chart, I added a micro iv support, which would be the applicable count if the market was indeed going to attempt to carry up to the 4608SPX region. But, the next time we break that support, we will have our initial signal that [iii]/b is done.
Now, I know many of you want to get an early jump on a decline if the market is intending to drop in the purple c-wave. But, I must warn you that we are in a bull market. And, shorting during a bull market is not advisable. However, if we get a clearer 5-wave decline (of a degree larger than the decline we saw off today's high), then we can consider a small short trade after a wave 2 corrective retrace. But, until such time, it would not be advisable for most of you to be shorting this market aggressively.
In the bigger picture, our resistance overhead is today's high, up to as high as the 4630SPX region. Below us, we have the 4508ES support. And, the manner in which the market drops to that 4508ES support will tell us if we have a 5-wave decline and starting the c-wave down towards the 4270SPX region again, or if the upcoming pullback will be the wave [iv] in green.
Overall, nothing has really changed from what I have been saying recently. But, we will need to see a break of support to open the door to the pullback I am now awaiting.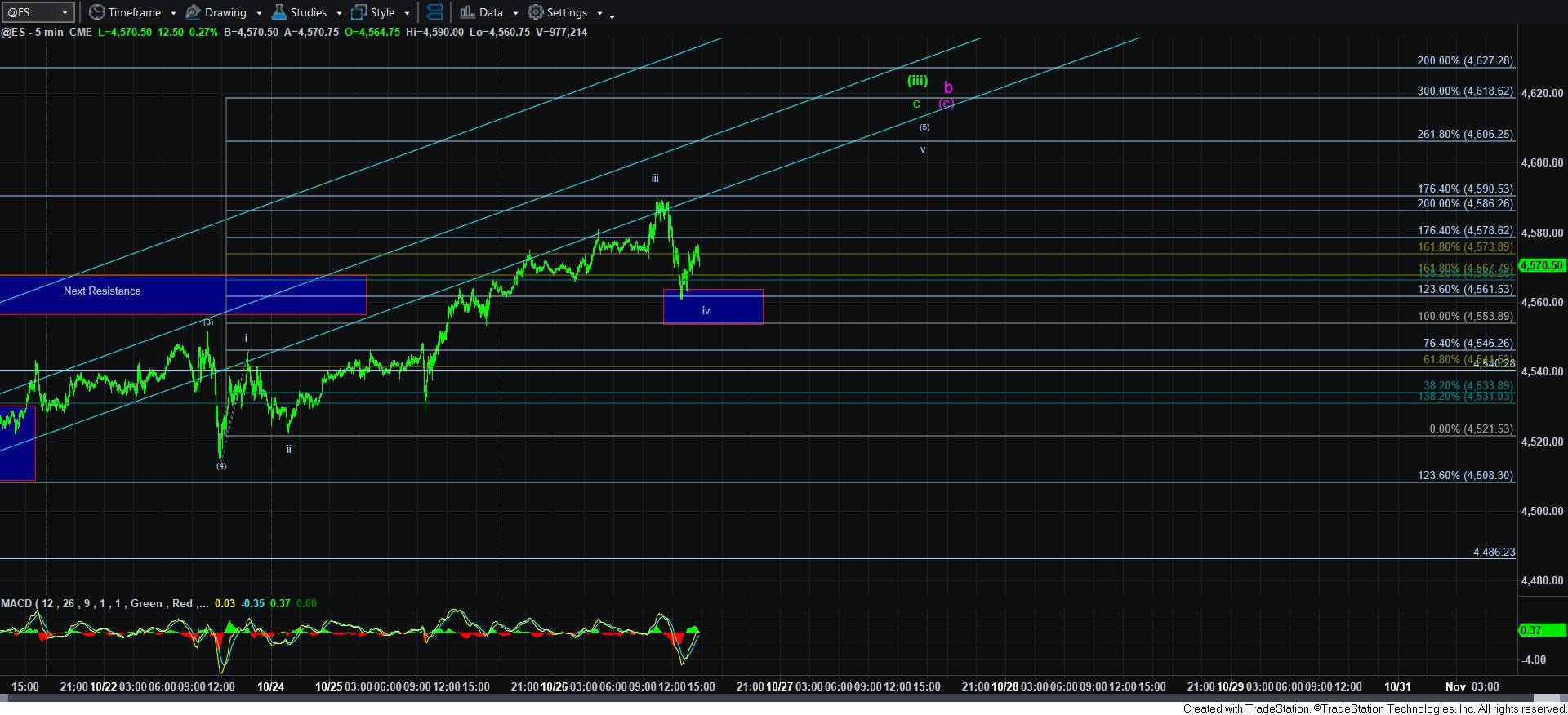 5minES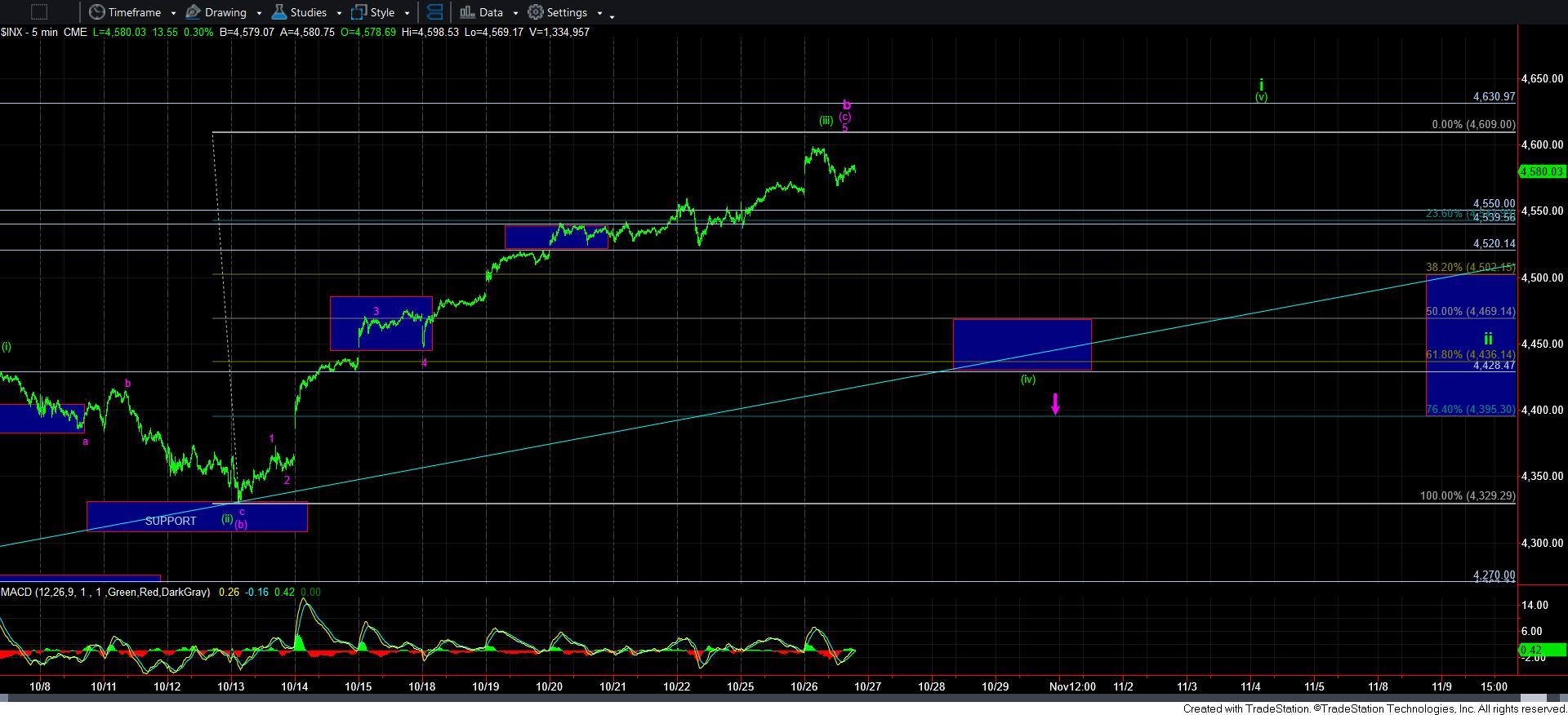 5minSPX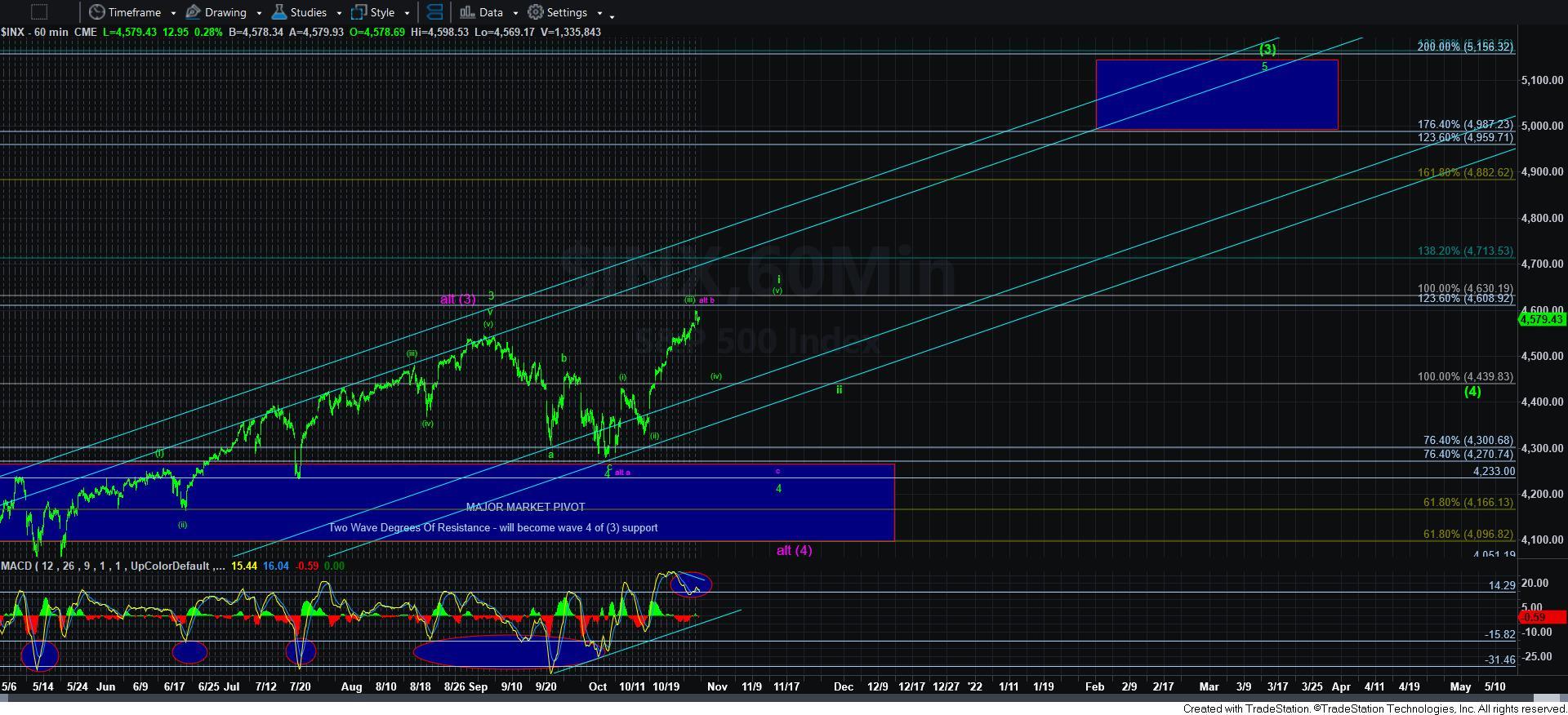 60minSPX