Just Hangin Around - Market Analysis for Jun 2nd, 2021
Well, it does not look like the market has any interest in telling us yet how we are heading higher, so there really is not much for me to add.
The one point I can make is that there is more confluence right now for the deeper pullback in the blue c-wave of [ii] than there is for the potential wave [2] of v of [iii] in green. So, while I would love to make that blue count my preference, in respecting this bull market, we really need to see a sustained break of the 4190SPX region to make that a much higher probability at this time.
But, overall, I am still looking for the market to rally to the 4350+ region to complete wave 3 in the coming weeks, thereafter setting up a wave 4 pullback.
I have also taken the liberty of adding a guestimate regarding waves i and ii of wave 5 of [3] on the 60-minute chart. And, when you take all of the action I expect in the coming months through waves 3-4 and the start of wave 5, you can see that it is still going to take us a few months until we are set up for our next multi-month trending move for wave 5 of [3]. So, I just wanted to add a bit more perspective to our expectations over the coming 6 months.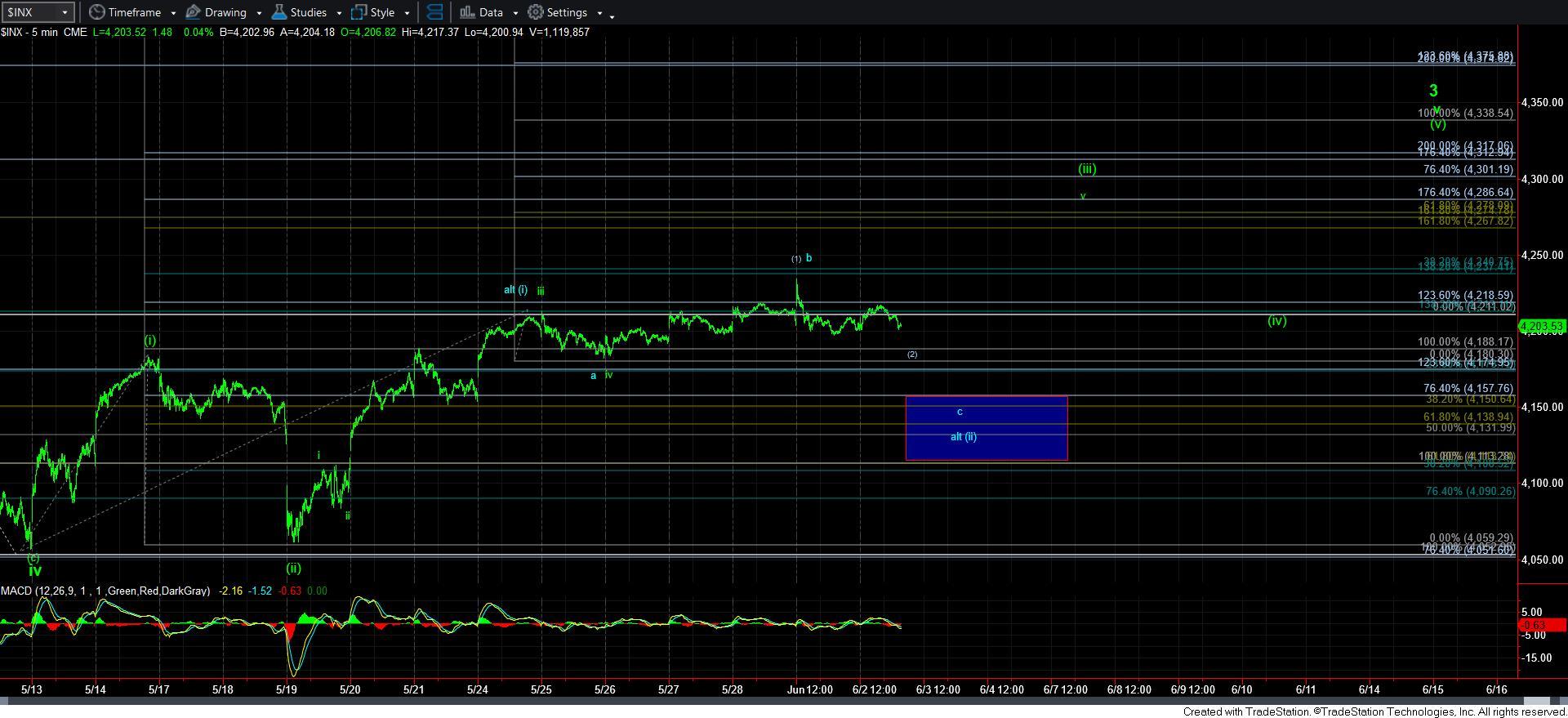 5minSPX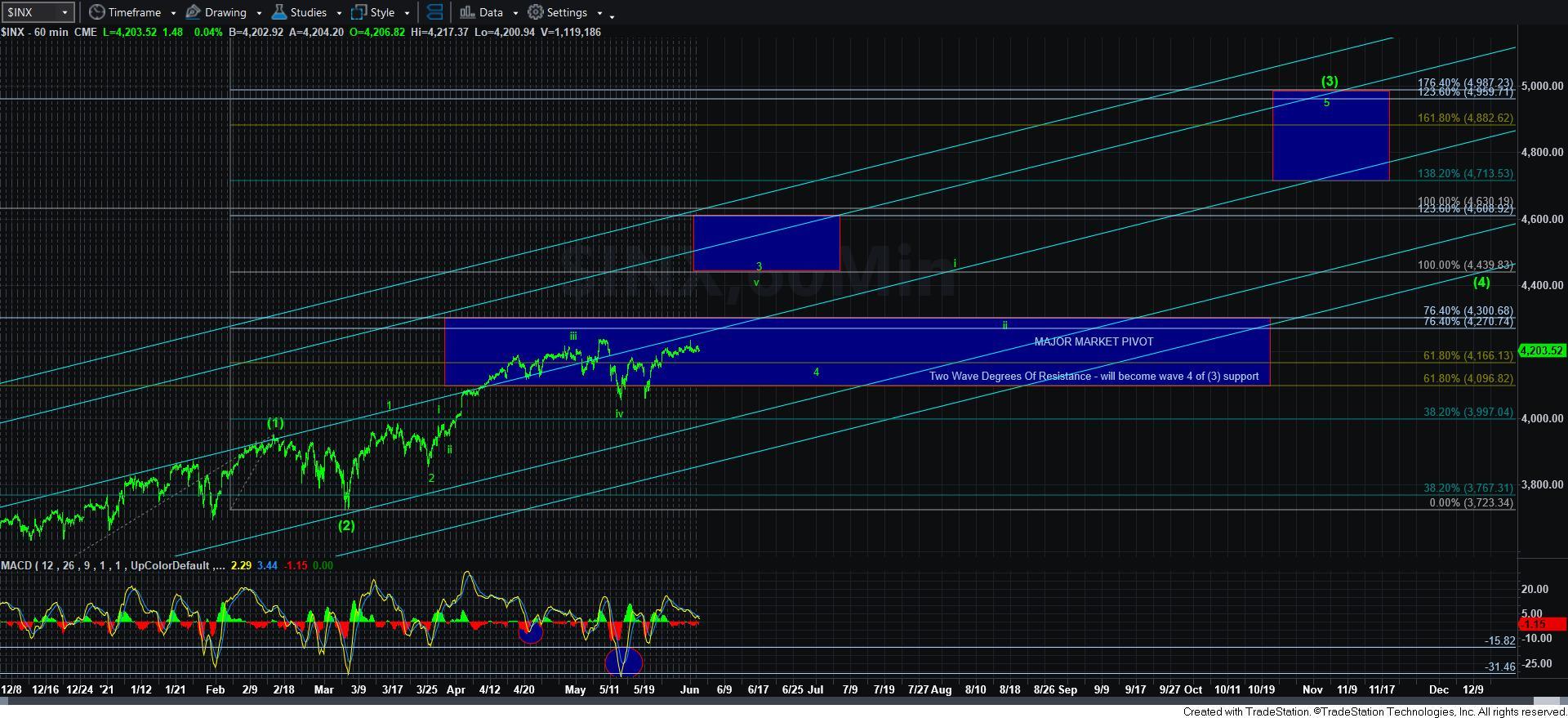 60minSPX