While I had expected the market to give us a gap to discern which pattern is applicable, it simply decided to grind sideways today. And, it has caused me to lean much more towards the fact that wave (iv) may have commenced, despite us missing our ideal target, and we topped with what seemed to be an incomplete pattern. Well, we clearly will not always get perfection in the market.
So, in tracking the ES of late, we may be setting up a (b) wave triangle in the a-wave of wave (iv). Now, before you decide to trade this aggressively, I want to warn you that 4th waves are notorious for morphing and providing much whipsaw. These waves are the most variable of Elliott's 5 wave structures. That means these are waves that grind traders. So, I personally avoid trading within these unless there is a very tight set up.
For now, I am going to treat the market as if we have completed wave (iii), and we are now in wave (iv). But, keep in mind that there is still a good potential for us to make a higher high in this wave (iv) in a b-wave rally, as I have outlined before. This is going to become a very treacherous market for shorts and longs in this 4th wave.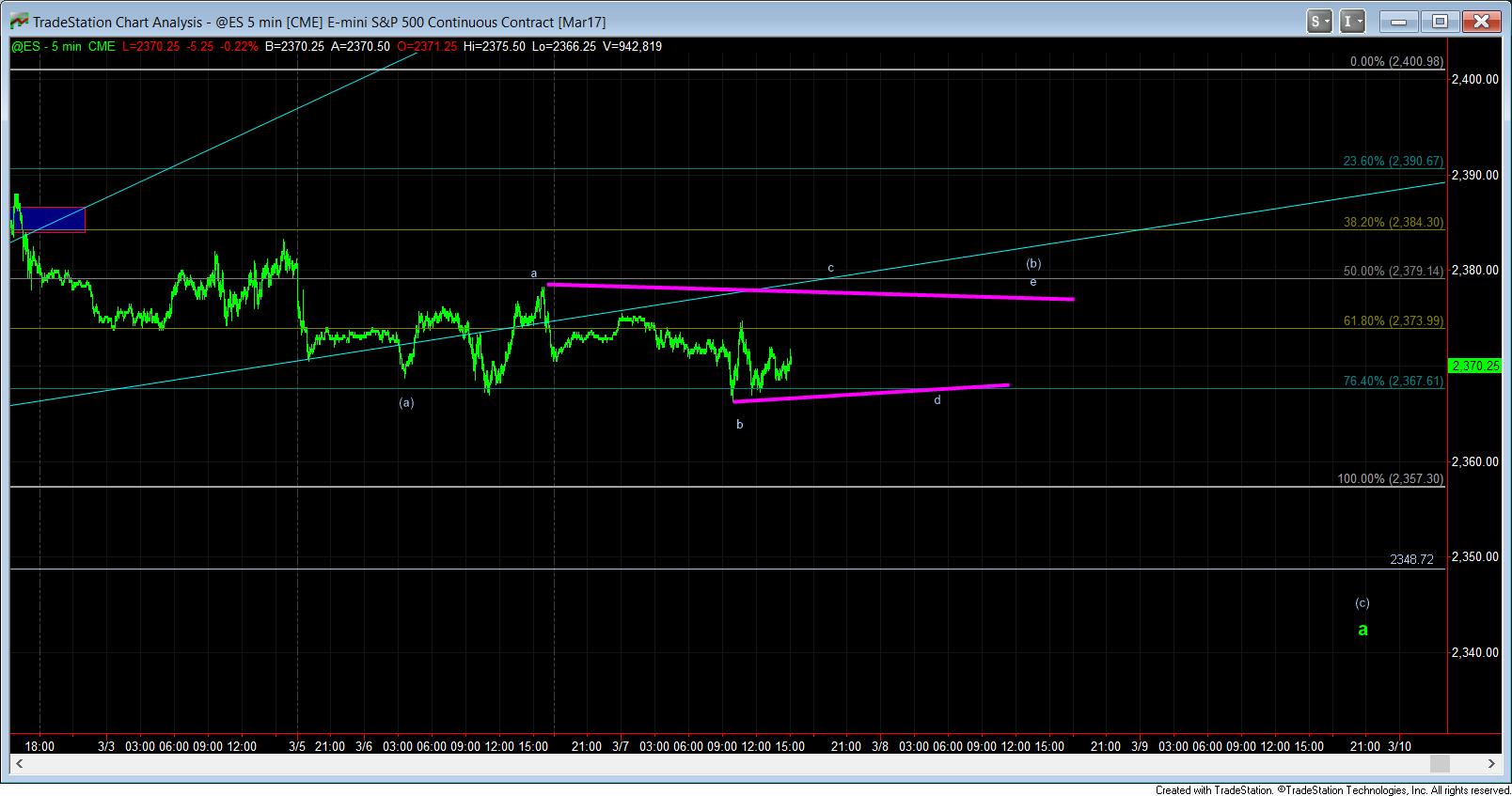 5 min ES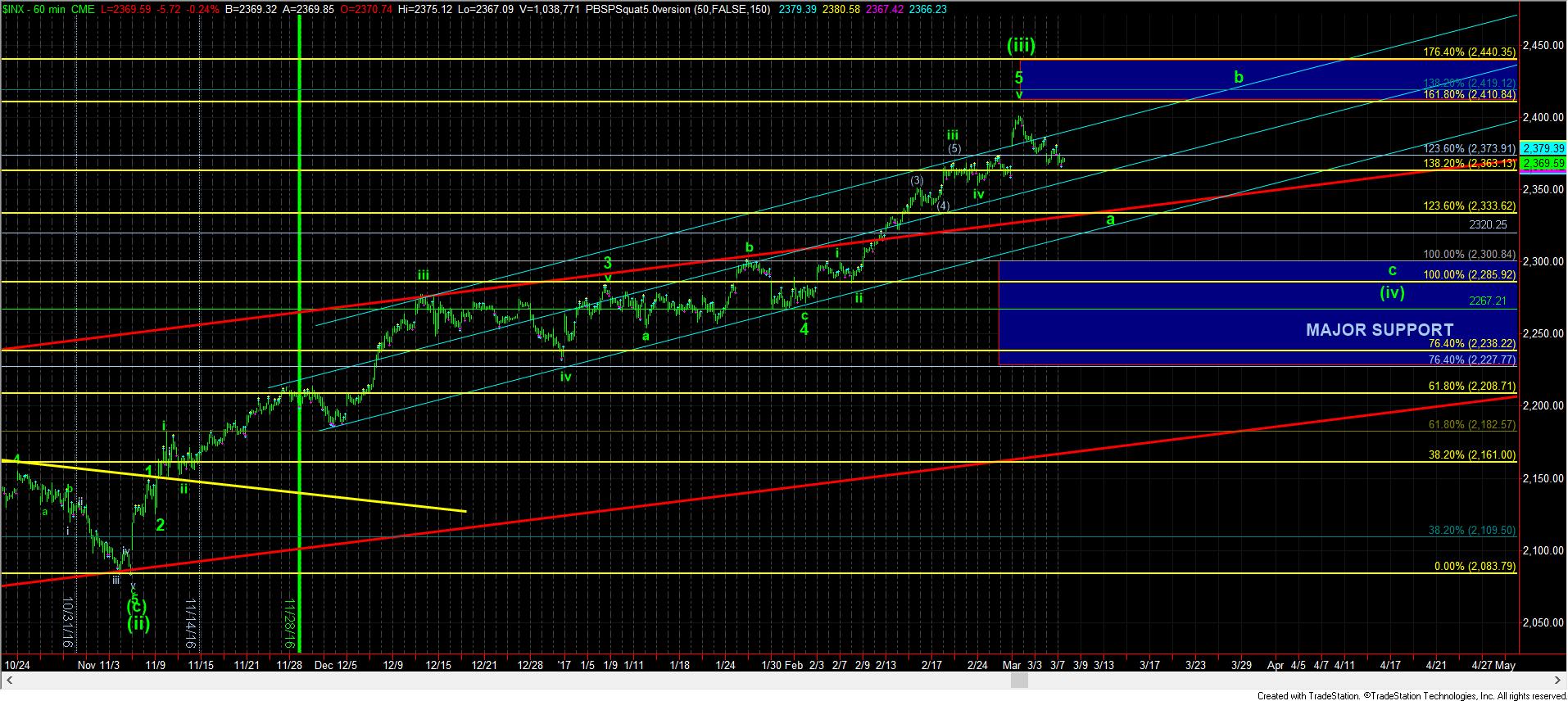 1turnchart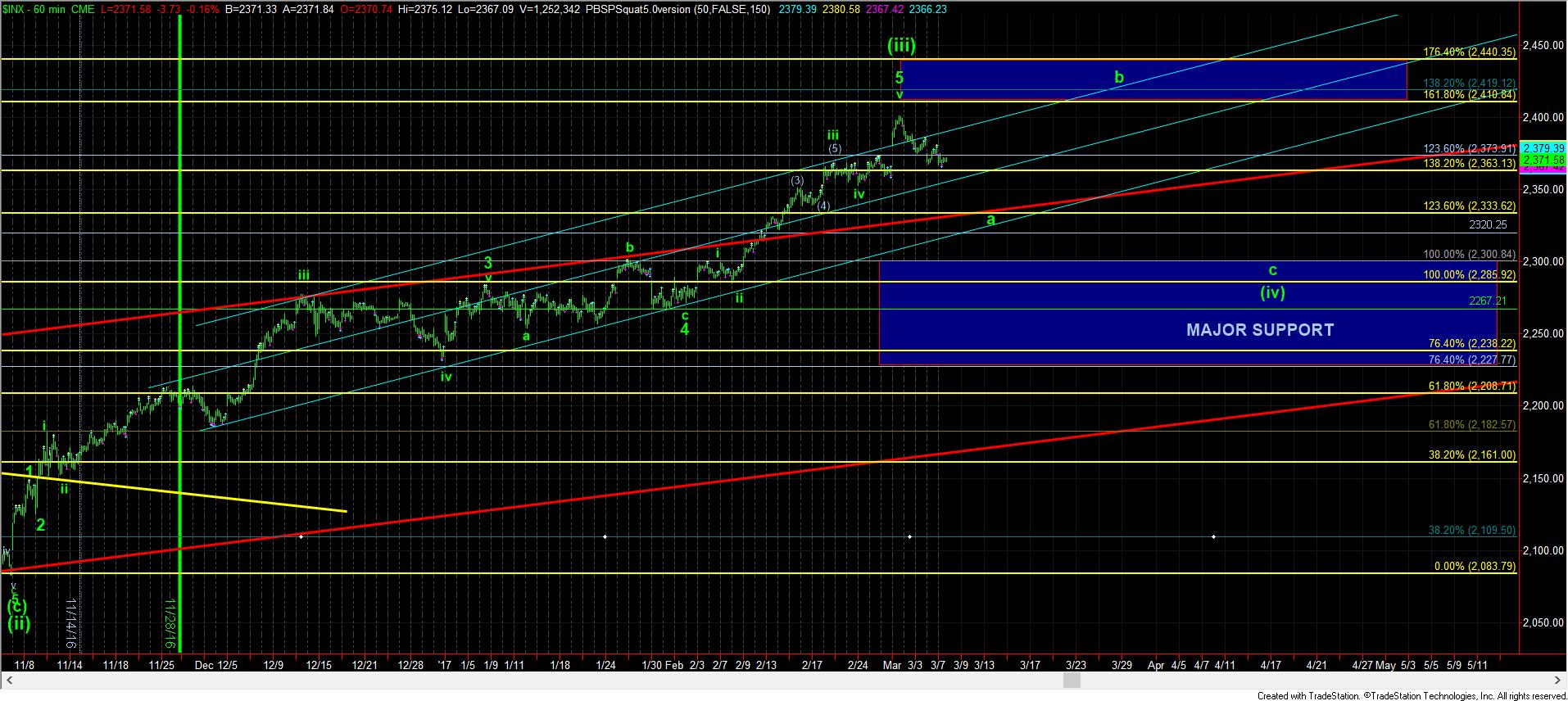 1SPXDaily