Just Consolidating - Market Analysis for May 8th, 2023
As I noted in my weekend update, I am learning towards the blue count pointing us more directly to the 4300+ region in the coming weeks. And, unless I see a clear 5-wave decline from a high struck, I have no reason to change my leaning.
Today's action is clearly a consolidating event. Yet, I am unsure as to whether this consolidation is setting up one more higher high in the blue a-wave or green [b] wave, or if we have begun the blue b-wave pullback. A sustained break of 4120SPX would make it relatively clear that we are in the blue b-wave pullback.
So, to make this quite short and sweet, as long as the market continues to correctively pullback above the ES support, then I have to assume we are setting up to continue higher towards the 4300+ region in the coming weeks, as generally outlined on the 5-minute SPX chart.
And, of course, should we break down below last week's low, then I will be moving into the green count.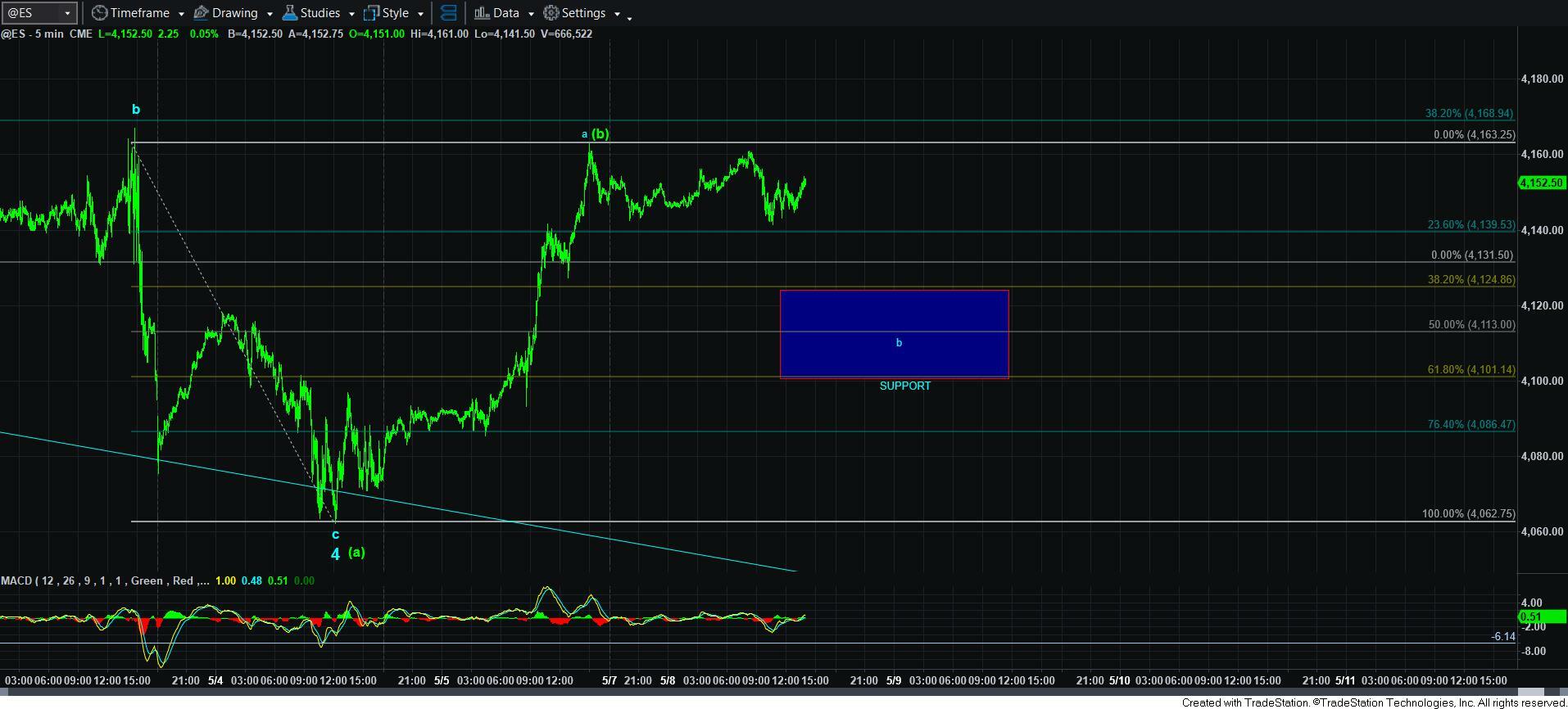 5minES
5minSPX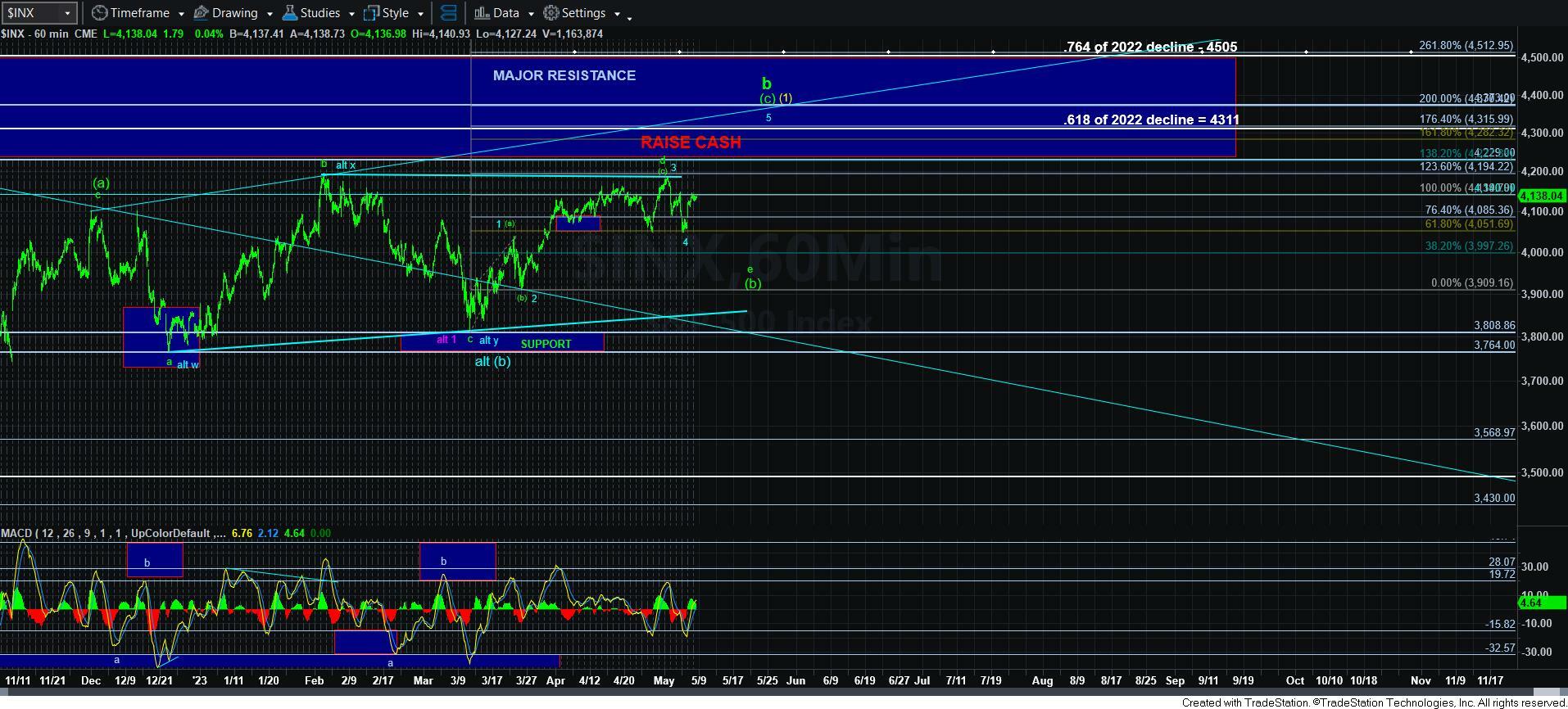 60minSPX