Just Consolidating - Market Analysis for Apr 7th, 2021
There really is not much for me to say this afternoon, as I pretty much covered it yesterday. The SPX is still consolidating over the 4040SPX support region, which is not a bearish indication. My expectation remains that from this consolidation we will next attack the 4150SPX region.
The one note I would like to add today is a reminder that there is going to be a point where the IWM will lag the SPX on a rally phase. The reason remains the same as I have highlighted over the last several months – the IWM is ahead in its wave structure and the SPX should catch up. I am not yet sure how it will develop, but I am quite confident that it will happen.
So, in conclusion and to reiterate, there is nothing bearish I see on the chart. As long as we are over 4040, I expect another rally to 4150SPX next. Moreover, as I outlined in prior writings and the live video this morning, I think we will see a gap up over the trend line overhead on the 60-minute SPX chart. This will likely kick off the "point of recognition," and the chase will be on.
Lastly, as I have said before, immediate support is 4040SPX, with 4010/20SPX below that. We would need to break below 4010SPX to suggest this pattern as shown may fail. While that would not invalidate the bullish expectations for this year and next, it would change the path. For now, I have no reasons to consider any alternatives.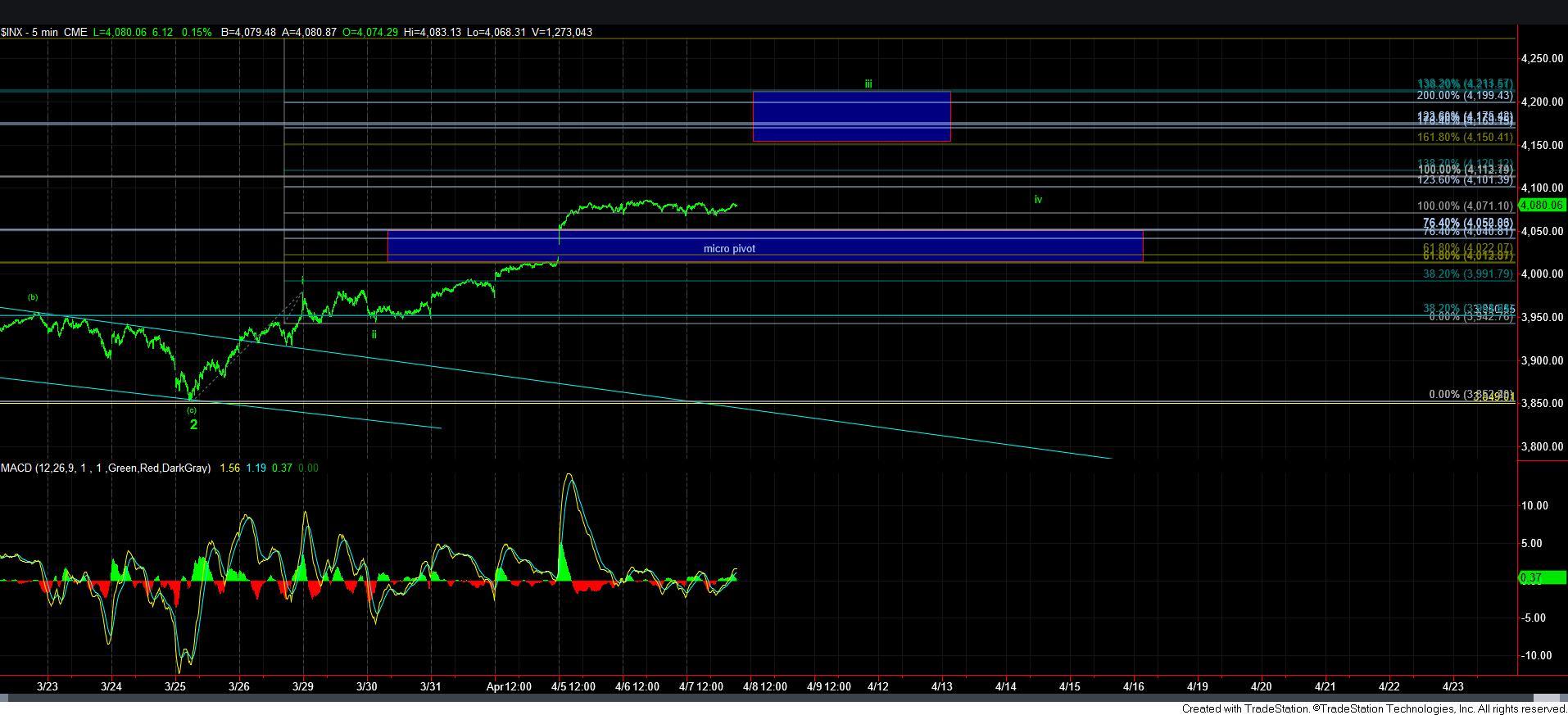 5minSPX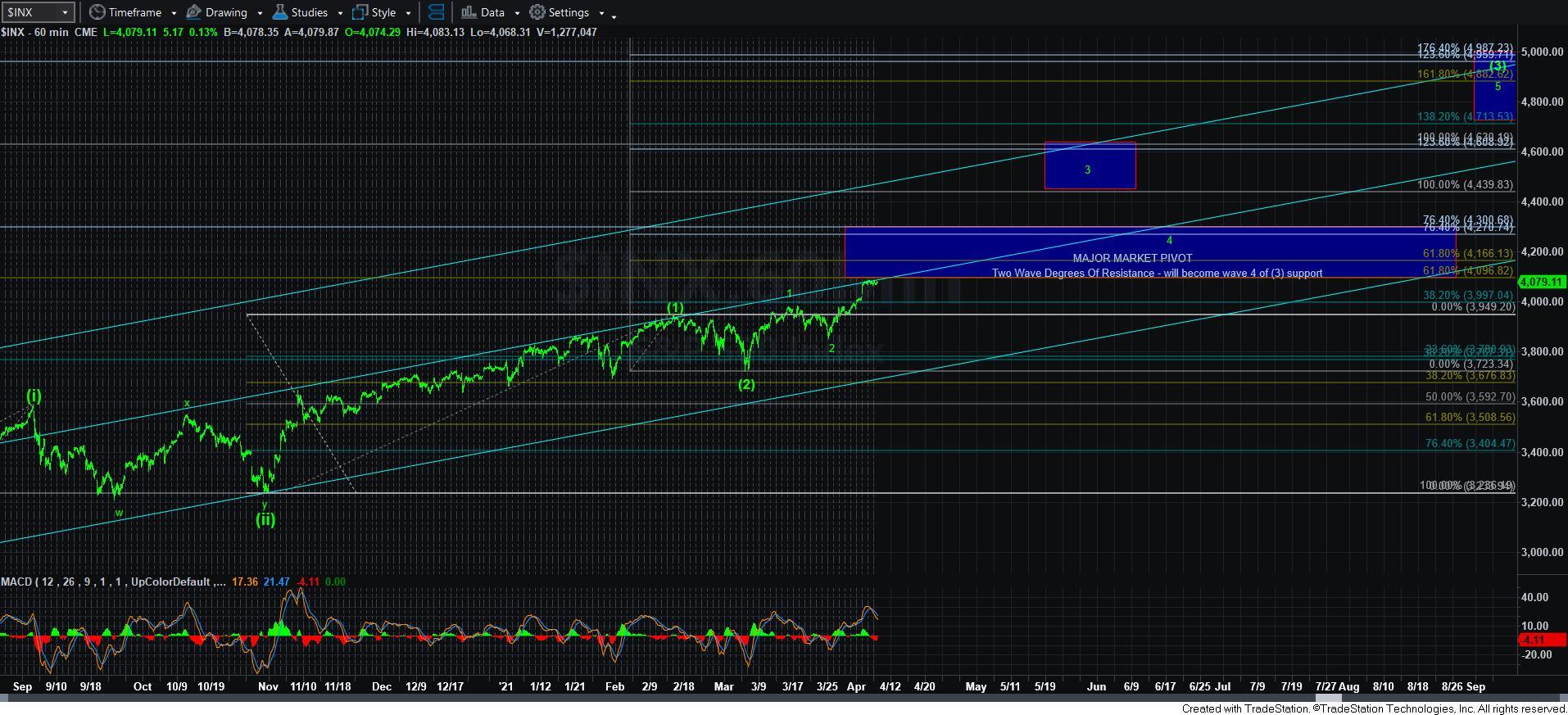 60minSPX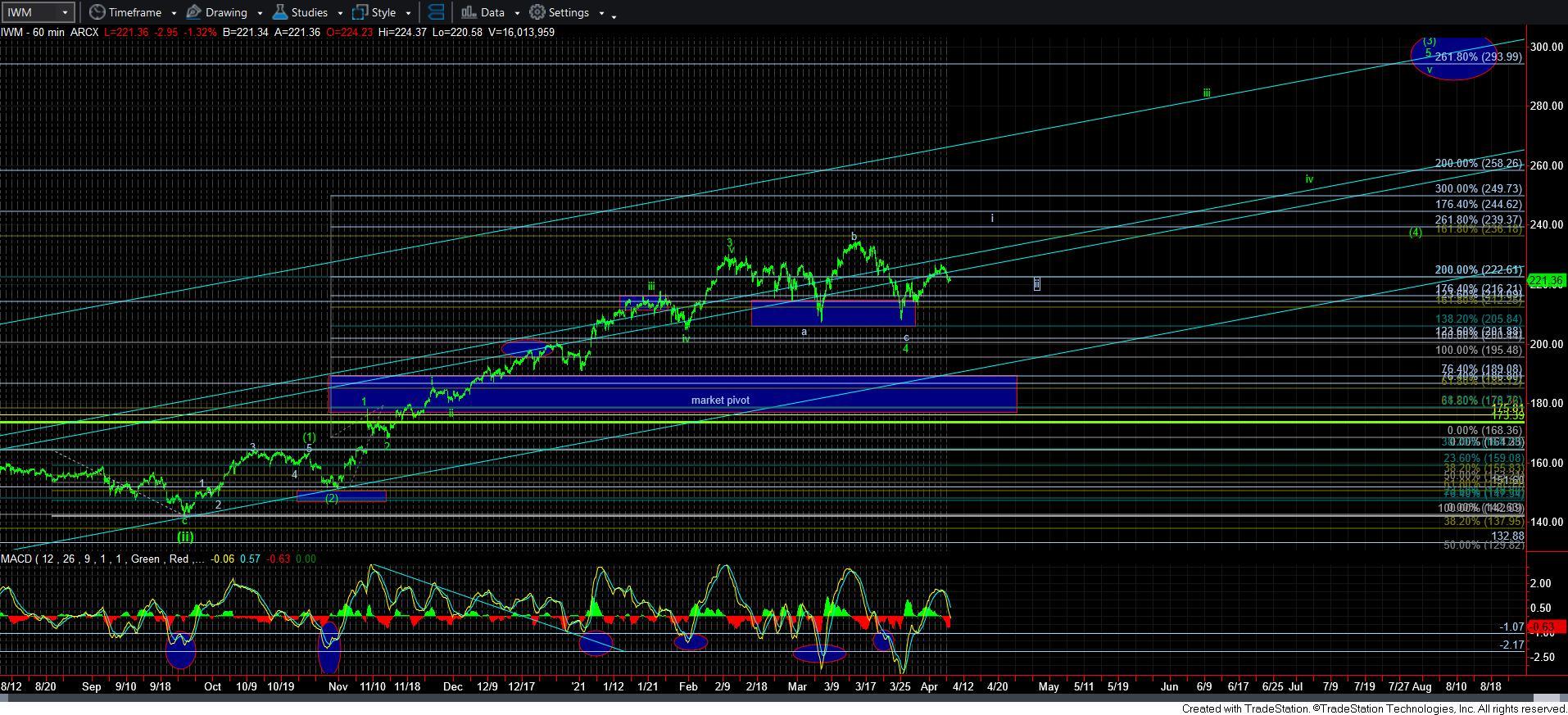 60minIWM