Just Barely A Full 5 Waves Down
When Avi wrote the early update he noted that we almost had a full five down off of the highs. As of the time of this writing, we did technically breach the previous low giving us enough waves from a technical perspective to consider a full five down off of the highs in place. With that being said we came up a bit short of the ideal target zone for a clean five-wave move. That said and with the break of the lows, I am giving the benefit of the doubt that the low today was indeed a five-wave move down off of the highs. This will keep the pressure to the downside as long as we can hold under the 4607 high that was struck on 7/27.
Drilling down to the five-minute chart I am going to lean towards this having put in a bottom in the green wave (v) of i. This puts overhead resistance for the 4517-4573 zone for the green wave ii. Now because we did come up a bit short of the ideal target zone for the wave (v) I still can't fully rule out that we will see yet another lower low for wave (v) of i towards the 4434-4385 zone below. If however, we break back up over the 4504 level then it will increase the odds that we are already in the wave ii which again has resistance at the 4517-4573 zone overhead.
Bigger picture I do not have anything to add to what Avi had already laid out in the earlier update but from a smaller degree perspective with what we can now count as five down we now have an initial signal that a top has been struck. So with that as long as we remain under the resistance zone noted above caution is certainly warranted here and the near term pressure will remain down.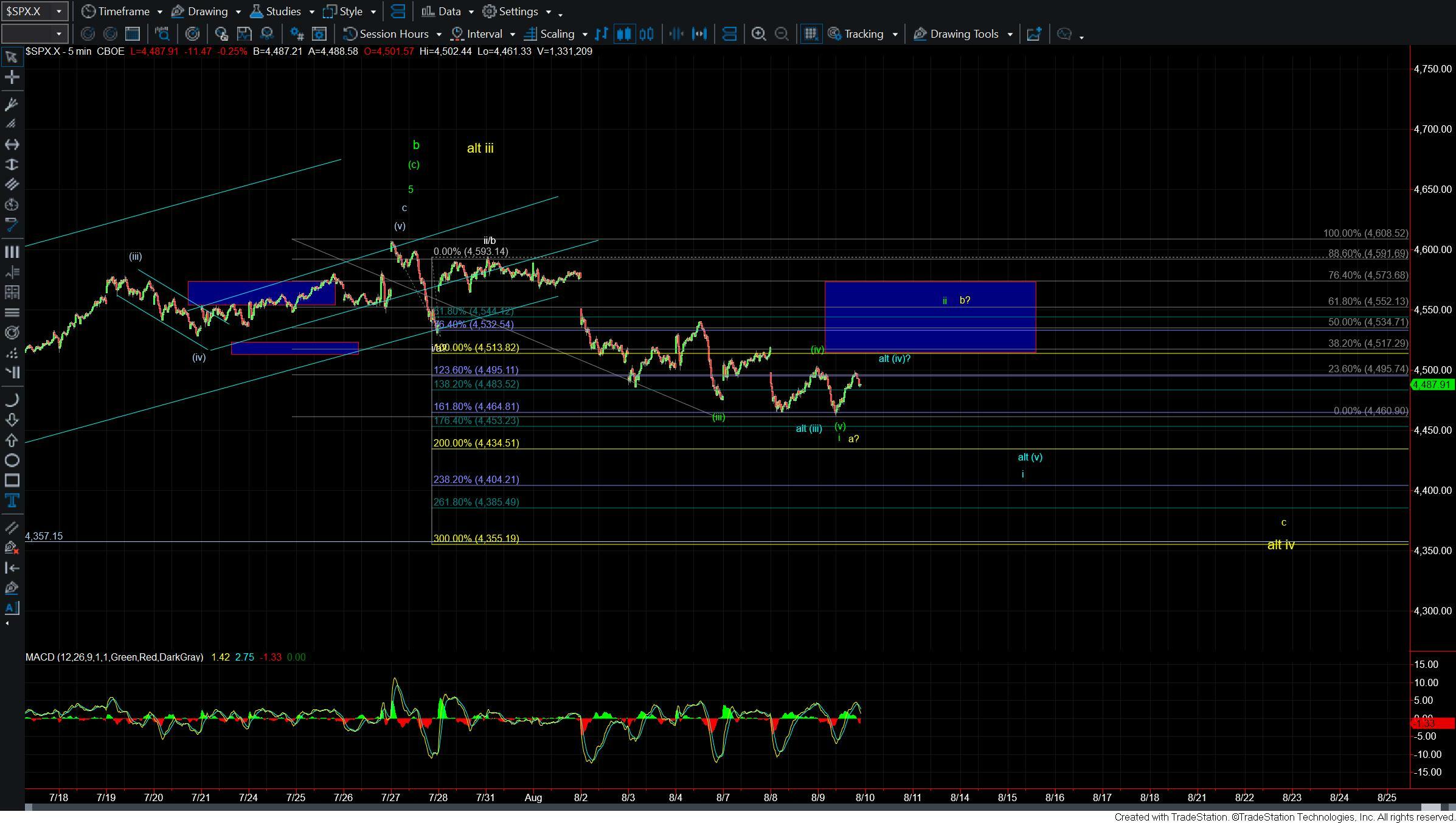 SPX 8912 5m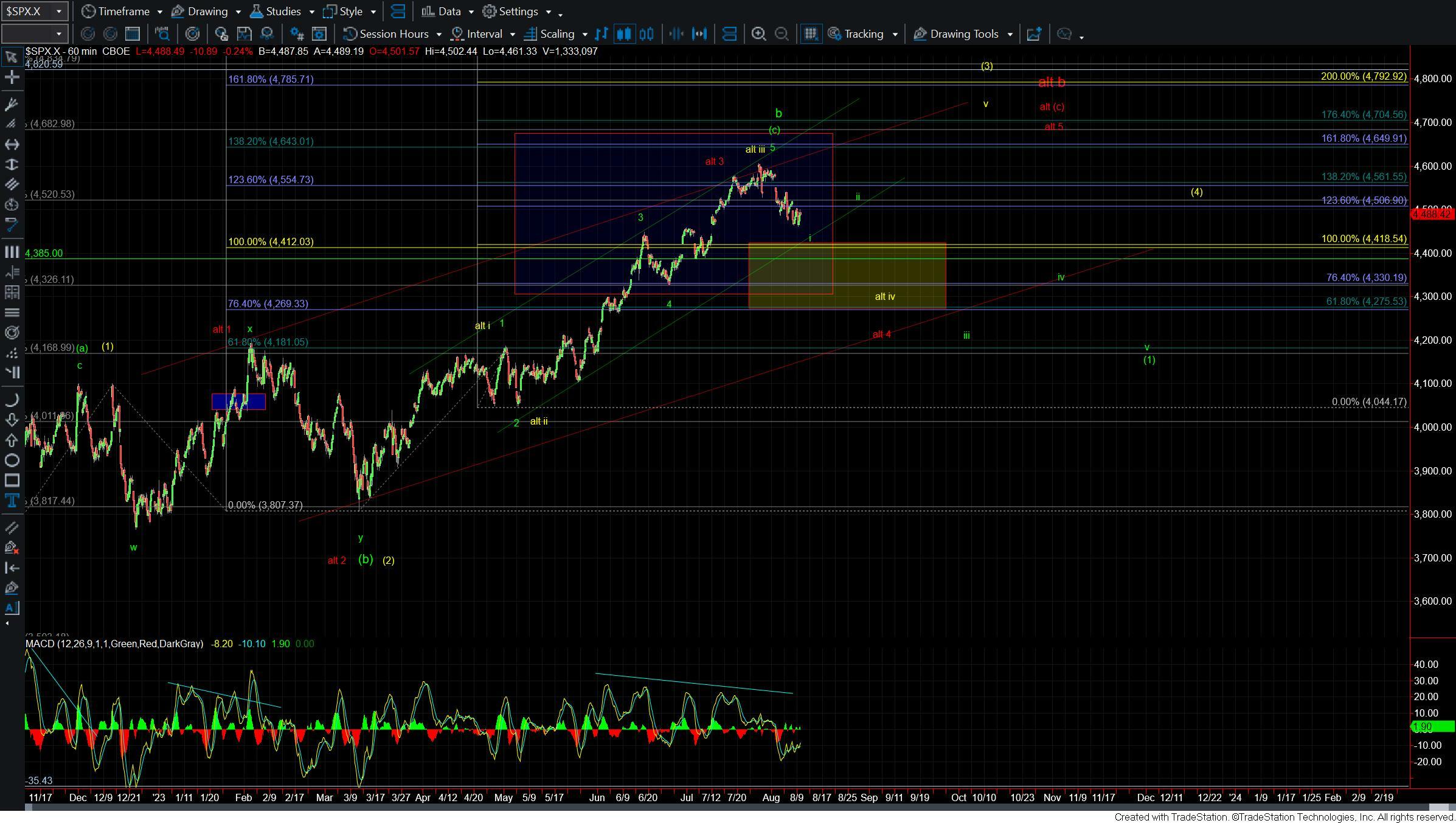 SPX 8912 60m