With the market grinding higher over the last several days, we have now just about completed that 5-waves up off the low struck last week. While the market may even attempt one more poke higher into the 3400ES region, I think the greater probabilities have grown that we see a pullback starting soon, if we have not already begun.
Ideally, I am looking for a pullback to the 3250-3300SPX region, as shown on the 5-minute SPX chart for the [b]/ii pullback. From there, I expect a rally to at least the 3450-3500SPX region, as shown for the [c] of b wave in green. I have also added the alternative path in yellow, which will take us to the prior highs to complete wave 1 in yellow in our alternative count.
So, for now, it would seem that the market is pointing higher in the coming weeks, as long as we remain over the 3250SPX support. And, once we get our [b]/ii pullback, I will then set up our Fibonacci Pinball extensions to the upside so that the .618 extension I discussed last night will provide us our strong clues as to whether we need to get bullish sooner than I currently expect.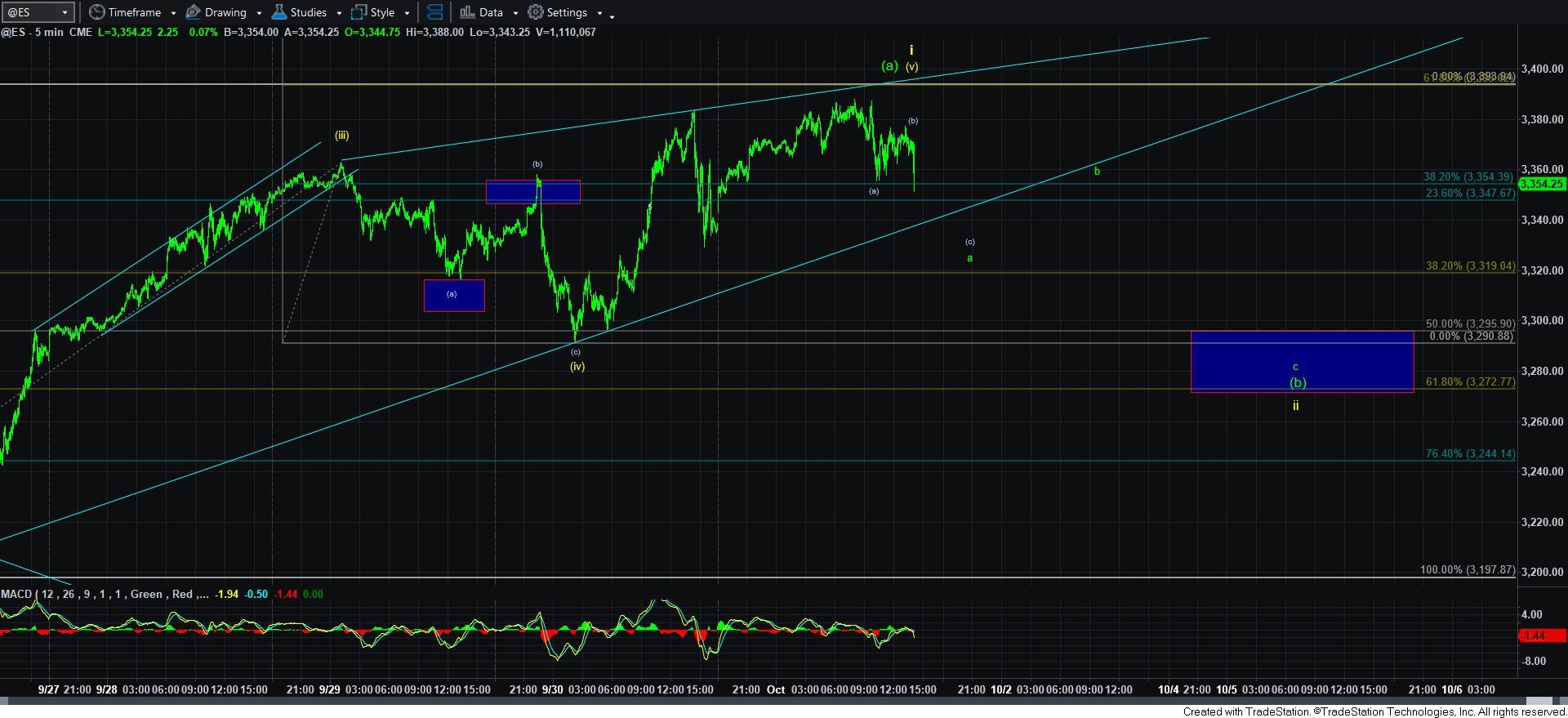 5minES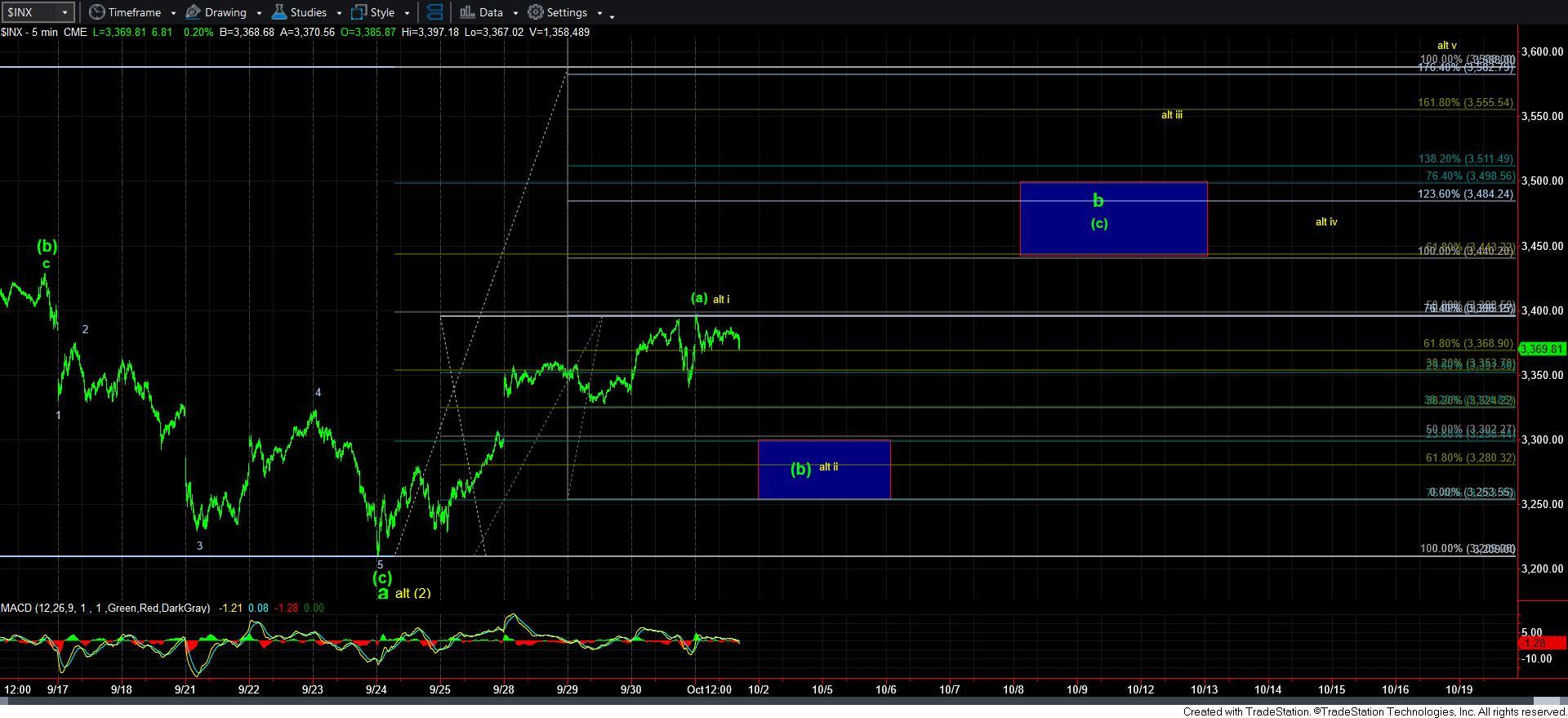 5minMicro
60minSPX