It's Groundhog Day - Market Analysis for May 16th, 2023
Based upon the title, you should know what I am going to say: As long as we hold support, I am still looking up.
Today, it seems the market is telling us the triangle is likely the path the market is taking. So, I am expecting a bit more of an e-wave before this can complete. And, we "should" hold the low of the [c] wave for this pattern to stay as our primary. Assuming we do hold that low, we will want to see an impulsive rally once the e-wave completes to tell us we are in wave 1 of the c-wave higher.
Of course, the market may break below the c-wave of the triangle. But, until we actually see a sustained break of 4070SPX, I have no way to begin strongly considering the green count of the much larger triangle.
So, our parameters remain the same.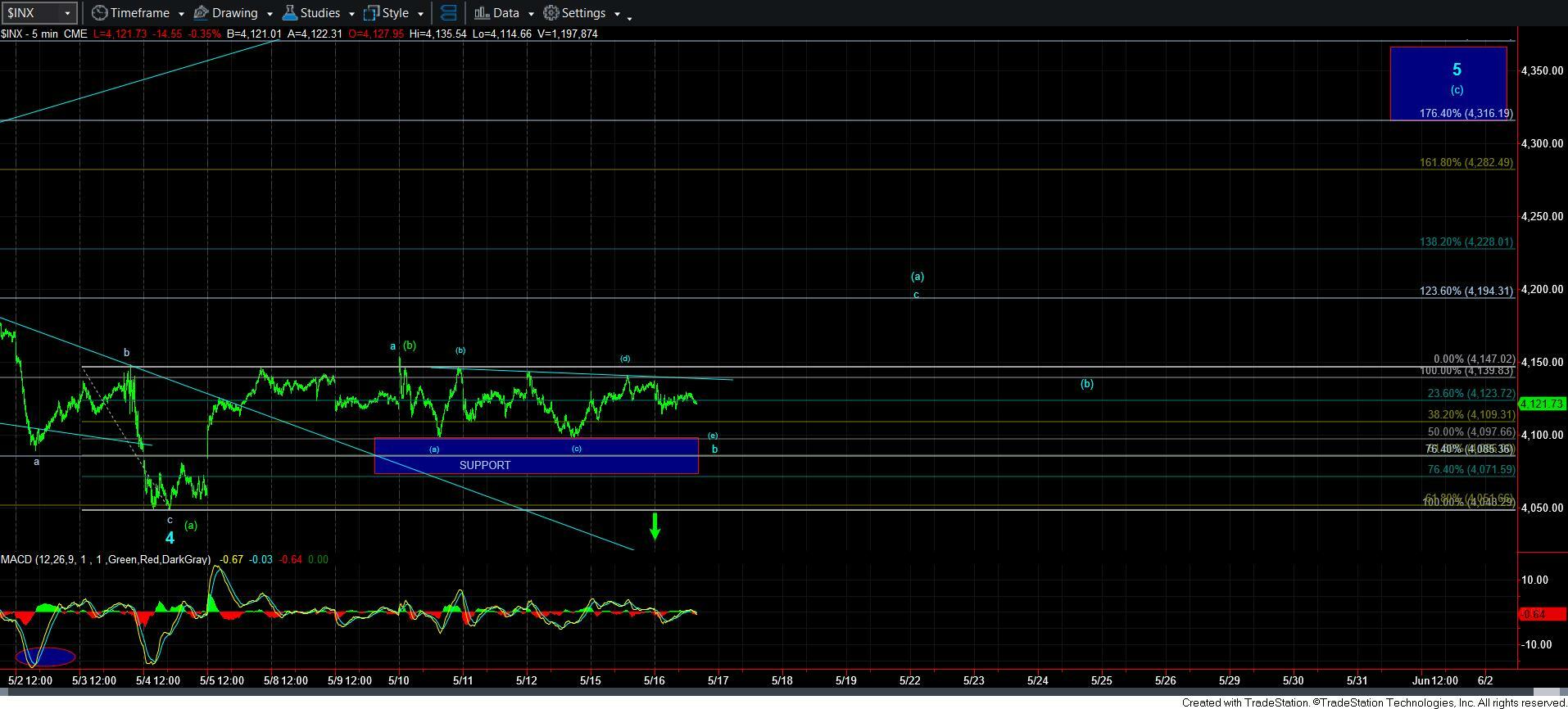 5minSPX