The market has spent the better part of last night's futures session and today's session in completing what seems to be waves [d] and [e] of the b-wave triangle I have been tracking. And, as I noted over the weekend, as long as the ES holds the 4370ES level where the [c] wave bottomed, this is a text-book triangle pattern.
However, should the market break down below the 4370ES level of the [c] wave, then it would likely point us lower towards the b-wave support box on the 5-minute SPX chart.
So, as we are nearing the potential completion of a triangle, the market has a decision to make. If the triangle is indeed concluding, then we should see a nice 5-wave impulsive rally pointing us back up towards the resistance box on the 5-minute SPX chart. We really need to move deeper into that box for wave [1] of the c-wave in order to have an appropriate standard projection for waves [3], [4] and [5] of the c-wave so that we will see at least the 4550SPX region in the coming weeks.
At this point, there is not much more for me to add to the weekend analysis, as it is now reached a decision making point for the market.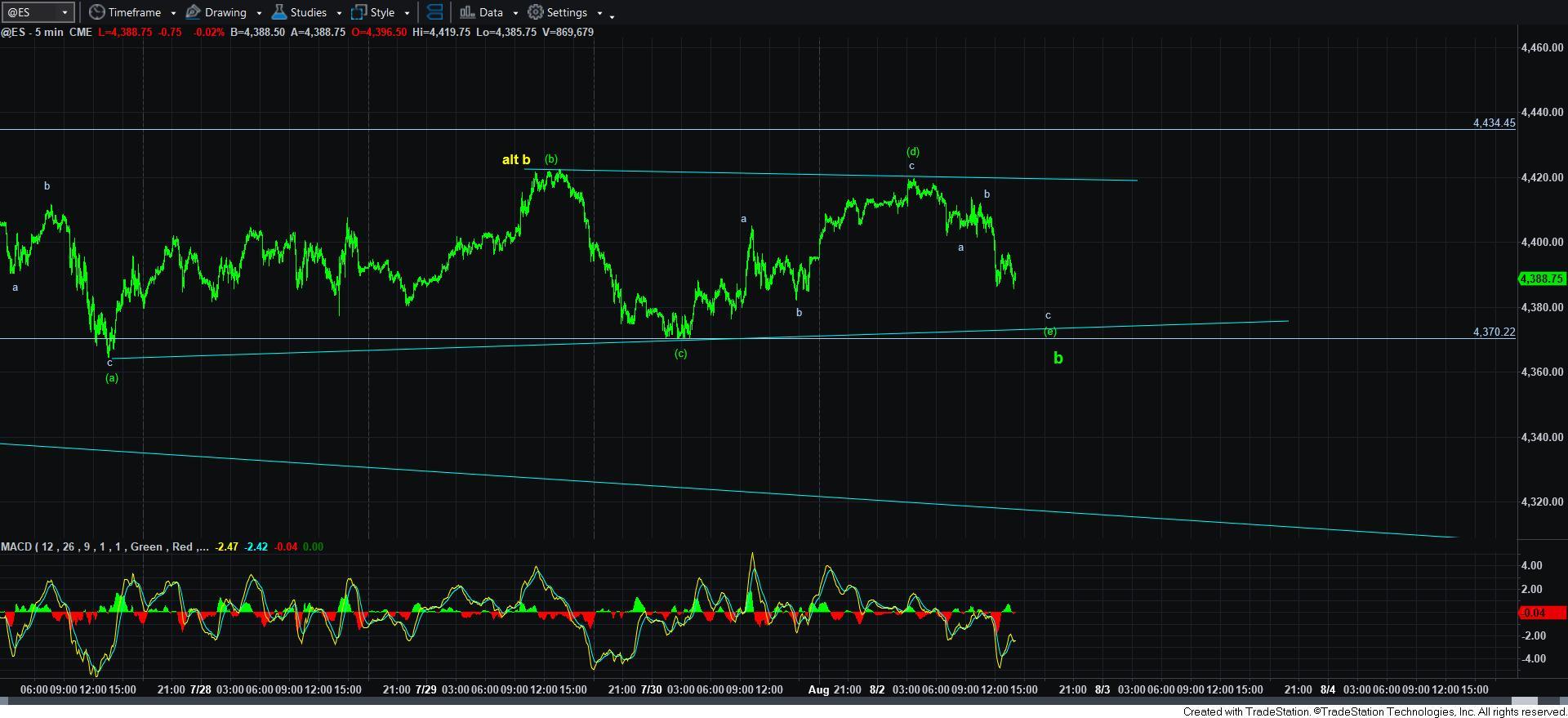 5minES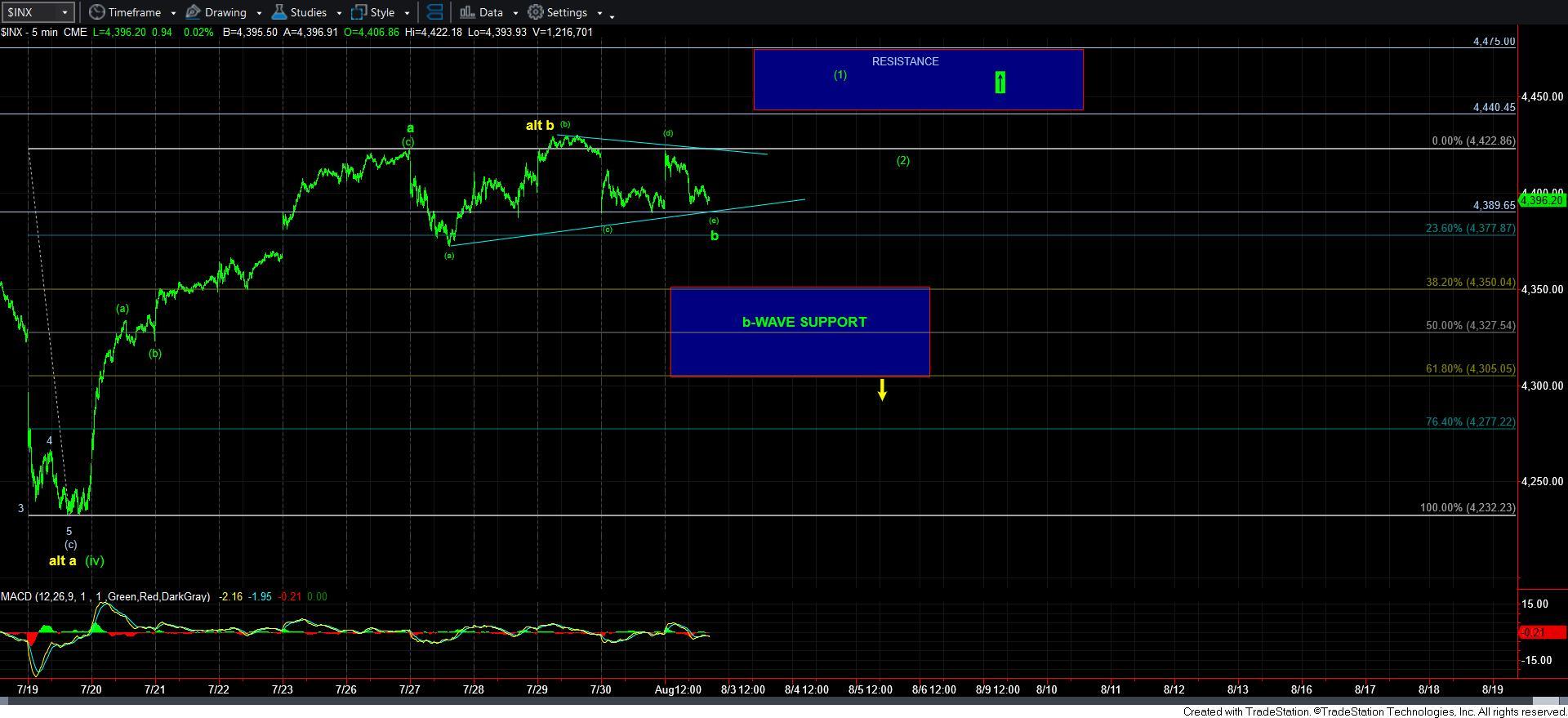 5minSPX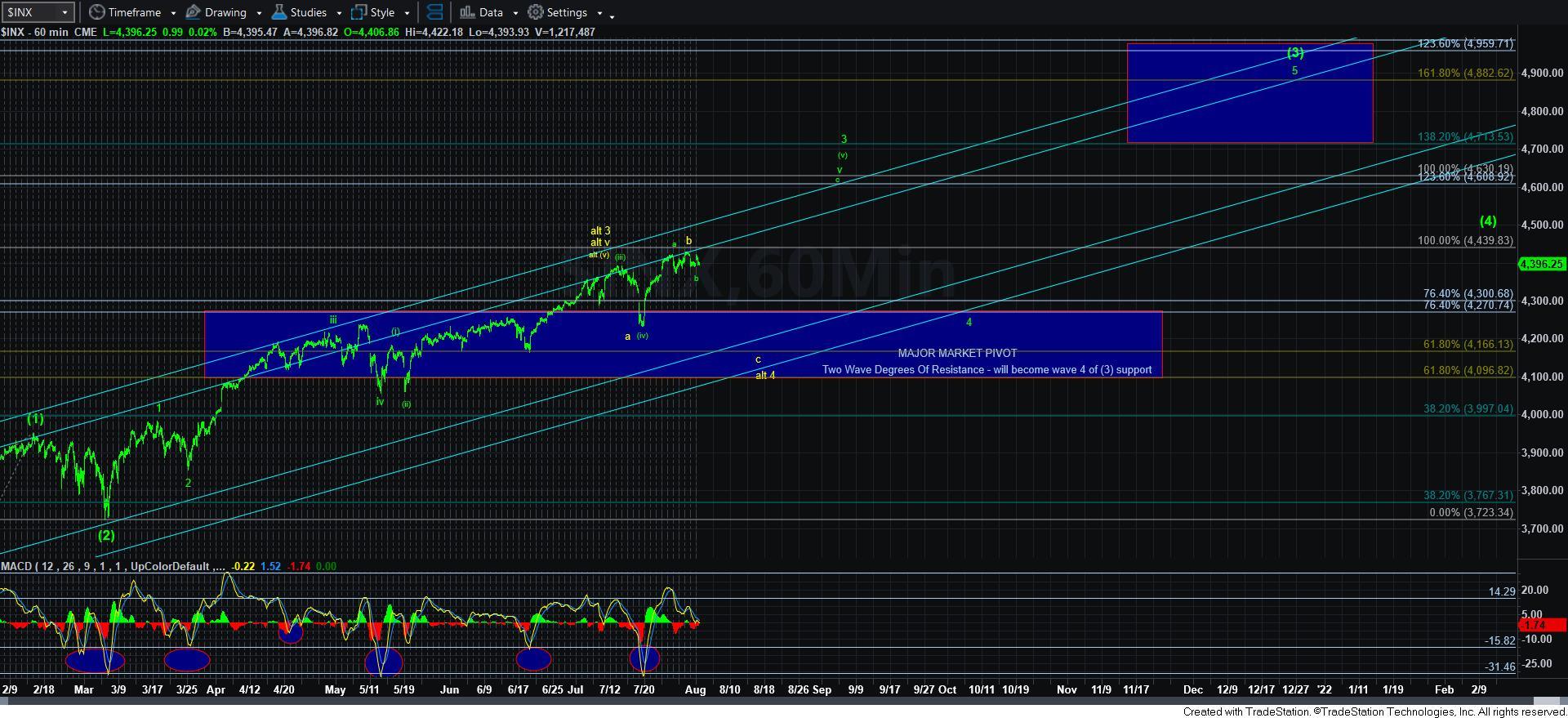 60minSPX