It Seems To Be A Waiting Game
With the market still grinding over support, there really is nothing more for me to add to the general discussion at this point in time.
In summary, the 3594SPX level is support for an immediate break out set up which can ignite the heart of a 3rd wave higher and point us to the 4200/4300SPX region sooner rather than later, as I outlined yesterday.
However, if the market is unable to break out of the market pivot resistance box noted on the 5-minute chart, and then breaks down below 3594SPX, then it becomes a much higher probability that we can test the support box on the 5-minute chart for wave [2].
At this time, I would still prefer a standard retracement back down to the support box on the 5-minute SPX chart. However, should we see a more direct break out over 3700SPX, then support becomes 3675SPX, and I will be moving into the wave count for the more immediate break out structure in wave 3 of [3] of [iii], again, as I outlined yesterday.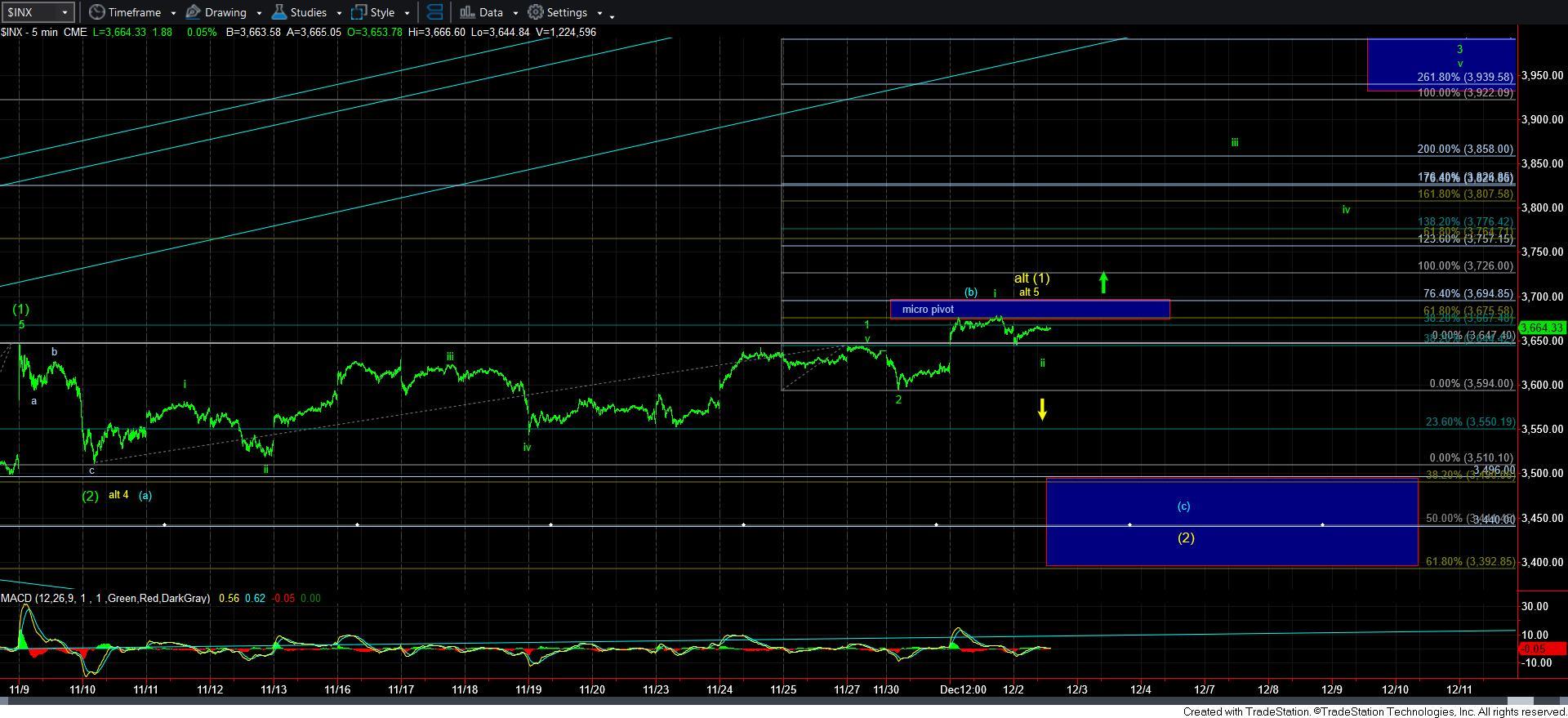 5minSPX