The market clearly did not go as I primarily expected today, but when we broke the 2873ES level, if forced us to adjust on the fly. With the break of 2873ES, the market opened that door to the c-wave down, and it really walked through that door today. And, when it was clear that support broke, we set our minimum target for this c-wave down at 2822SPX, and we have even exceeded that. In fact, we are now at the bottom of our target zone for this c-wave.
For those that read my weekend analysis, wave (iv) will most often overlap into wave (i) territory in ending diagonals. And, with wave (i) at 2791SPX, we have come within a stone's through of that level. Can the market still push us down there this week? I am not sure. But, I think we may have generated enough bearishness with this drop to build that wall of worry to take us over 3000SPX.
But, as I was warning many times as we were approaching the recent highs, we are certainly getting closer and closer to a major top in the market. And one has to strongly consider how much you want to play any further upside, if at all.
In the bigger picture, while I can accept a spike and reversal of the 2791SPX level to complete a wave (iv) in this region, a follow through below 2770SPX would make it quite clear that we have struck a major top in the market, and we can continue down strongly to the 2600SPX region.
Currently, lower resistance resides at 2825/30SPX, with upper resistance at 2850SPX. Once we climb over 2850, it should place us strongly into the a-wave of wave (v), on our way to 3000+.
For now, we are in the lower end of our support region for this wave (iv). As long as we only see a spike and reversal of 2791SPX, the uptrend remains intact, but only as an ending diagonal. If weakness persists below 2791SPX, then it opens the door to 2600SPX, and quite rapidly.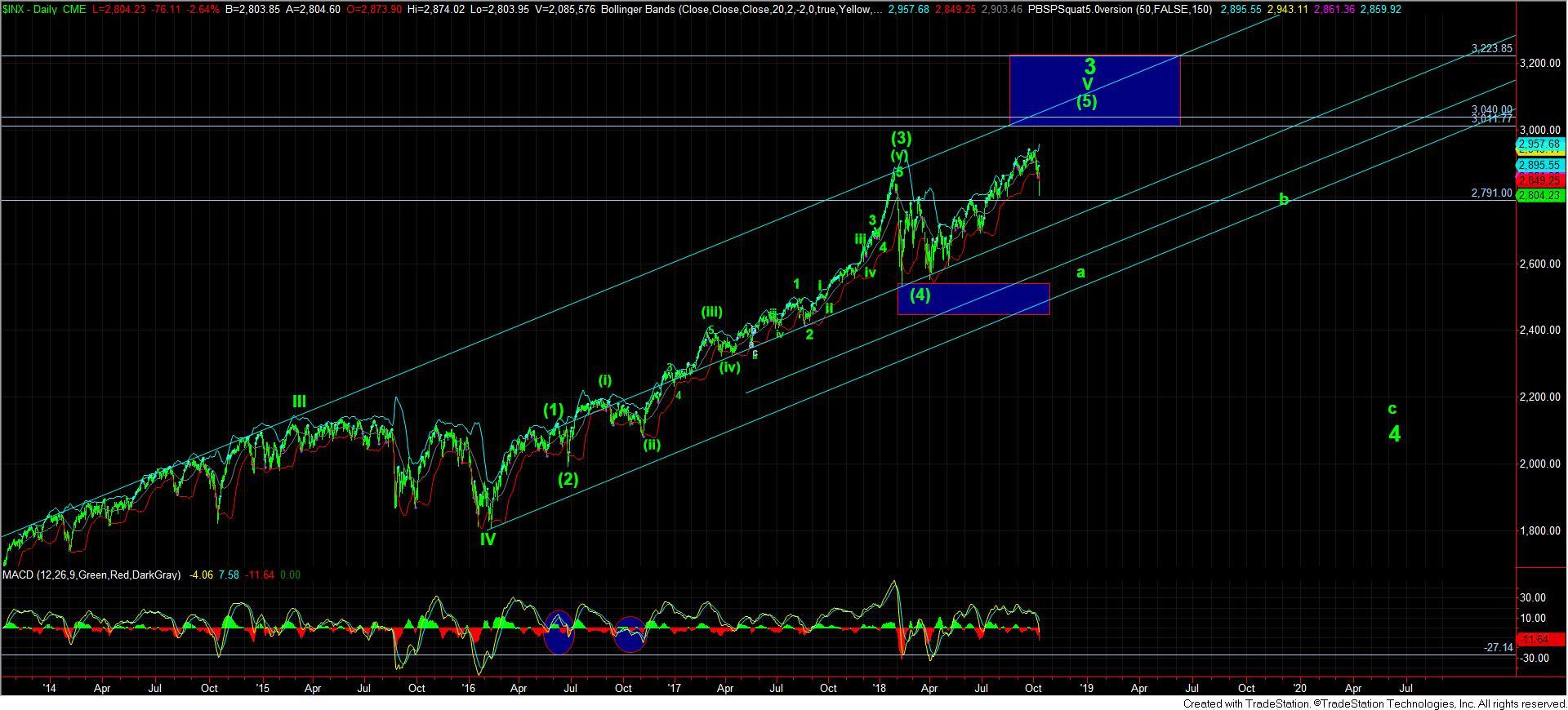 1SPXdaily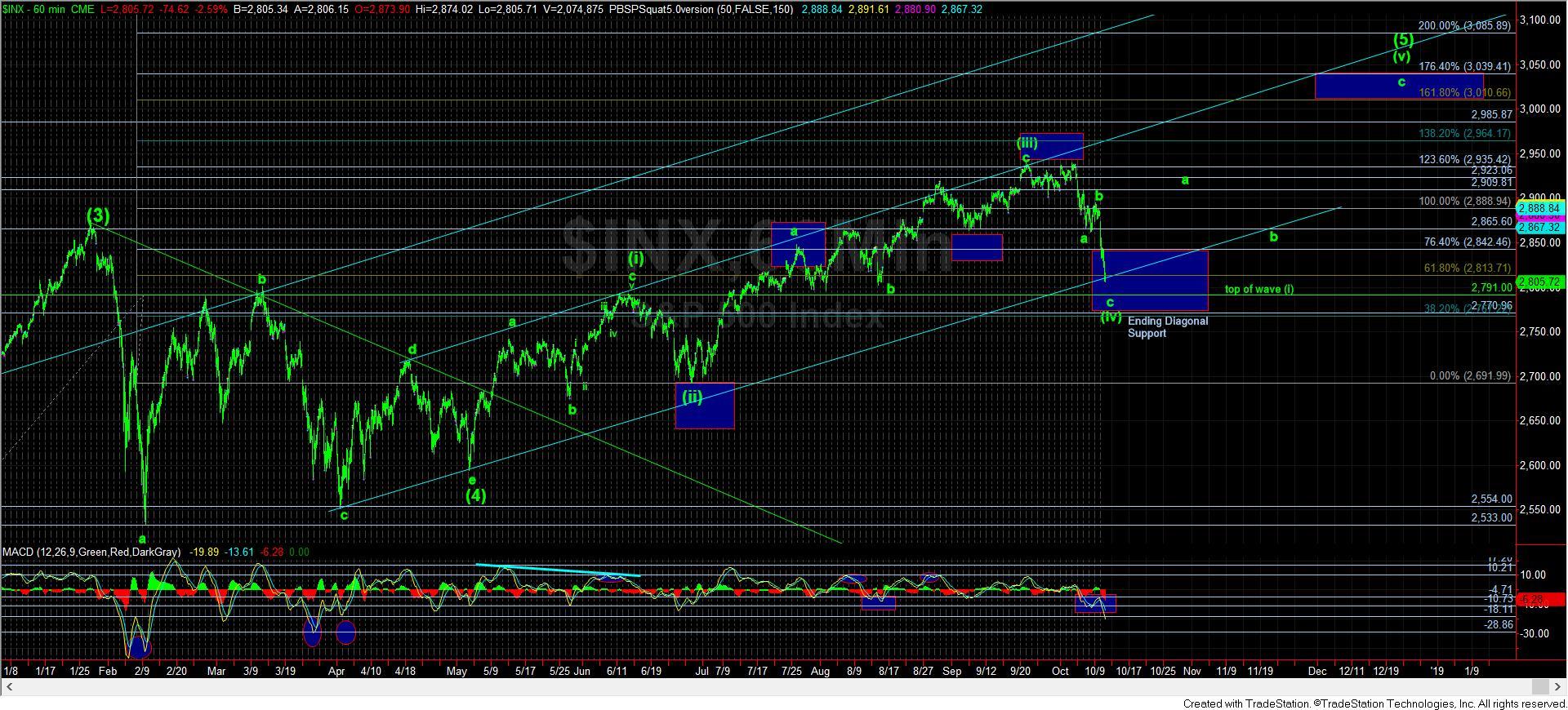 60minSPX