When I wrote my update yesterday afternoon, the market had a downside set up in place. However, it completed that downside set up in shortened fashion only after I published my analysis. And, it could have completed this current structure.
The move up thus far has impulsive qualities, but we have seen these 4th waves take longer than normally expected. While I would love to view this current wave iv has completed, the starts and stops we have seen on the way up today is not cleanly impulsive, which still has me considering that wave iv may not yet be done.
Again, I want to continually reiterate that as long as we remain over the upper-support region, I am going to expect the market to set up to rally to the 2350SPX region in the not too distant future. While we may still drop and re-test the 2246SPX region, as long as we remain immediately over that level, I have to view the potential to head up to 2350SPX as sooner rather than later.
So, while the micro count is a bit amorphous at this time, the larger count suggests that we are still in a larger degree 3rd wave, and that will not change unless we see SOME support broken. For now, I am looking higher into the end of the month. And, again, immediate resistance is the 2282SPX region, which now coincides with the channel resistance. Above that, we have 2306SPX, which if we break out through, will likely point us up to the box overhead. And, as we move higher, so will our upper support region.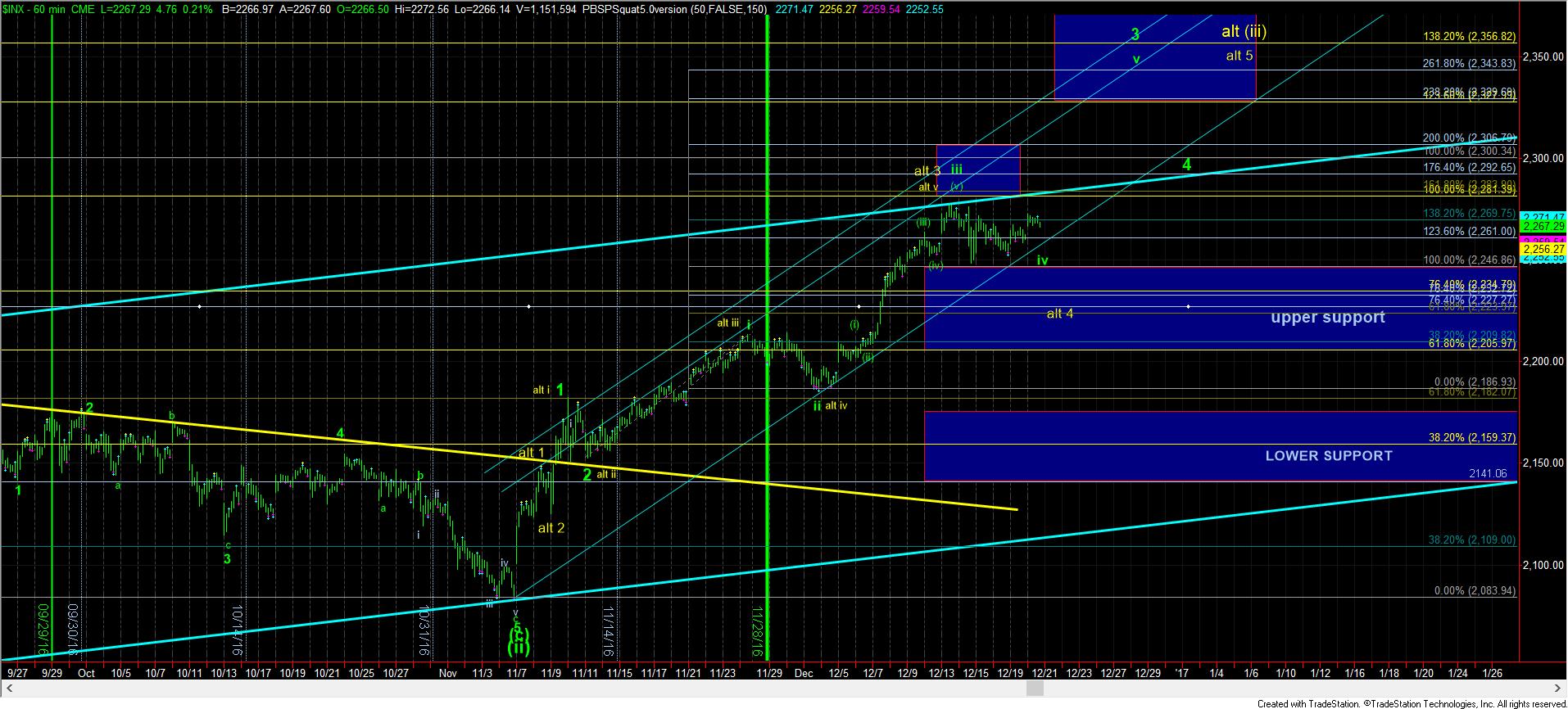 1turnchart