With today's continuation of yesterday's rally, the market has the bare minimum number of waves in place to complete an a-b-c for wave 4.
That being said, the c-wave is still relatively small as compared to the a-wave, which means that either this rally will continue higher tomorrow, or something else may be playing out.
As we have been discussing the more bearish potential to take us down to the bottom of our target box, we still need to take out the high of the a-wave to make me less concerned about a drop that deep. Yet, today, we came right up to that line, but we were not able to cross it. So, it still leaves us with the potential to drop down to the bottom of the target box on our 60 minute chart.
My personal preference would be for the market to still be able to push a bit higher this week to complete a more full-looking 4th wave, and even approach the downtrend channel on our chart.
But, I will warn that if the market is able to muster the energy to even break through that downtrend channel, and move through 2170SPX, that does open the door to the more immediately bullish count, suggesting that wave (ii) may have already completed. Until it is able to do so, my expectation is that lower lows will likely be seen within the next week or two.
For now, we have moved into a region from which I am expecting the market to turn down, but we still do have some room overhead for the market to stretch this wave out just a bit more.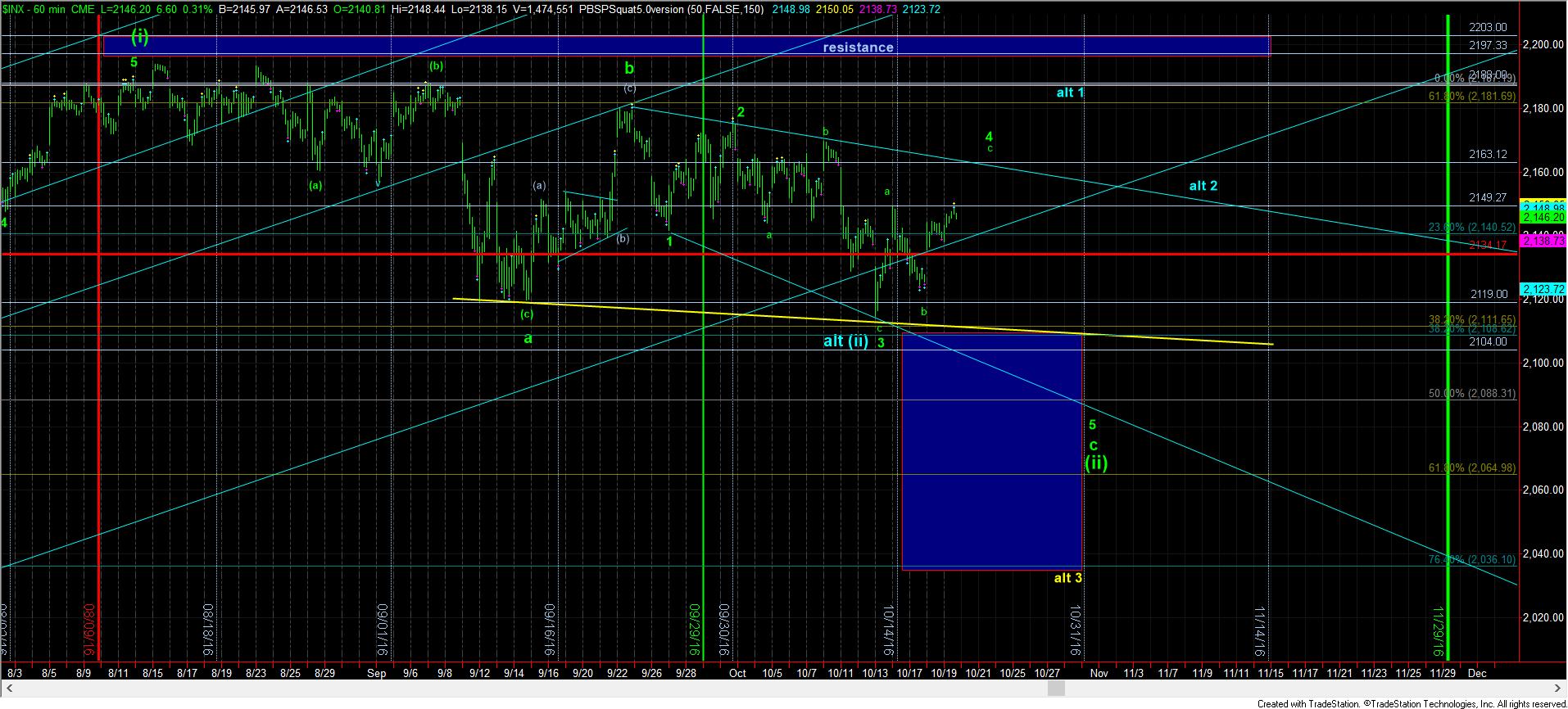 1turnchart