Is There Any Pullback On The Horizon?
While the market may actually be convincing us that tress do grow to the sky, I still have to view the market from a reasonable perspective.
Within that reasonable perspective, even within the more bullish structure I am now following, we are in the zone where a wave iii of (iii) most often tops, and that is below the 1.236 extension, which is 2905SPX, as that represents resistance right now. So, while we certainly can push a bit higher towards that 1.236 extension in the coming week, we should see some form of pullback in the coming week or so.
Ideally, we "should" see a wave iv pullback, as shown on the daily chart. That will likely hold the 2800SPX region, which is the .764 extension, with the maximum I can accept for a pullback in this wave structure being the .618 extension in the 2765SPX region. Ultimately, as long as support holds, the next higher degree target begins at 2939SPX (1.382 extension), on up to the 2993SPX level (1.618 extension).
So, until we see a sustained break of the 2765SPX level, I am going to expect we subdivide up towards the 3000 region in the coming months.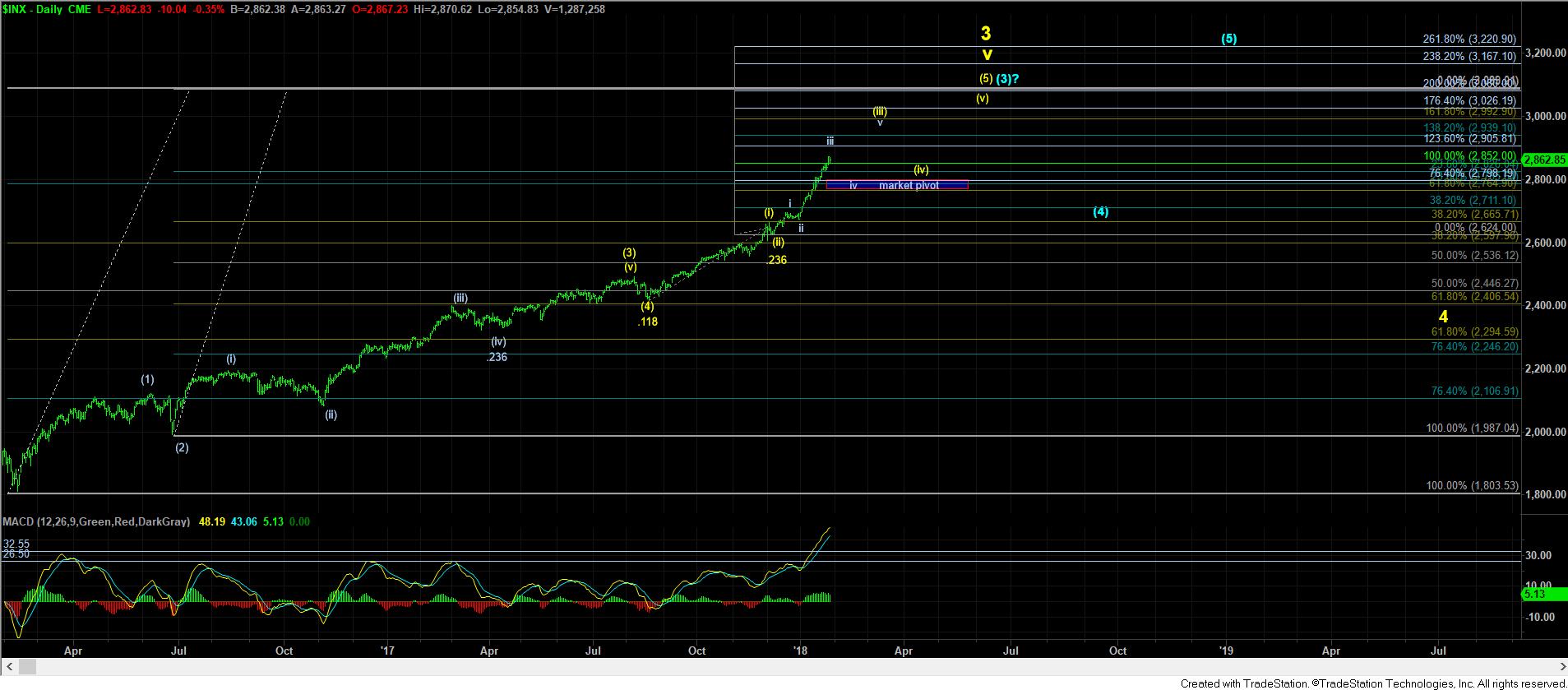 Bullish Count - SPX