Now, that is a really good question in the title. With the market overlapping as it has on its way down over the last week, it has truly made this region a complete mess as far as a high confidence micro Elliott Wave structure. But, I warned you long ago that this will likely happen within a b-wave
The overnight drop struck a low this morning right into our lower target region, with the SPX bottoming at the .764 retracement of the (a) wave. While we have enough waves in place to consider this (b) wave as finally completed, the rally off the low today has not provided us with a clear impulsive structure that we would normally see in a (c) wave rally. That does leave some question in my mind about whether the market wants to loop down one more time, as presented by the yellow count on the 5 minute chart.
But, in order to make the yellow count a higher probability, we would need to see a break below 2439SPX, with follow through below 2433SPX. As long as we stay over 2439SPX, the pressure remains up in the (c) wave.
So, as long as we remain over 2439SPX, I see an immediate set up to head up to the 2462-2475SPX region to complete wave (c) of green b. However, I cannot say that this IMMEDIATE set up provides me high confidence that we are going there right now. Remember, we are likely within a b-wave, and many twists and turns can still be seen, such as presented by the yellow count.
However, once we do complete a 5-wave structure in the (c) wave of green b, and we strike our blue box target above with 5 waves, then we have a nice short set up to take us to our test of the 2380-2400SPX region in September. But, remember, we are still likely within a larger degree 4th wave, so I am not going to suggest anyone trade that extremely aggressively. Most investors should not likely be shorting at all during a bull market, and, you must remember that we are still within a bull market, as we set up for the rally to 2600SPX.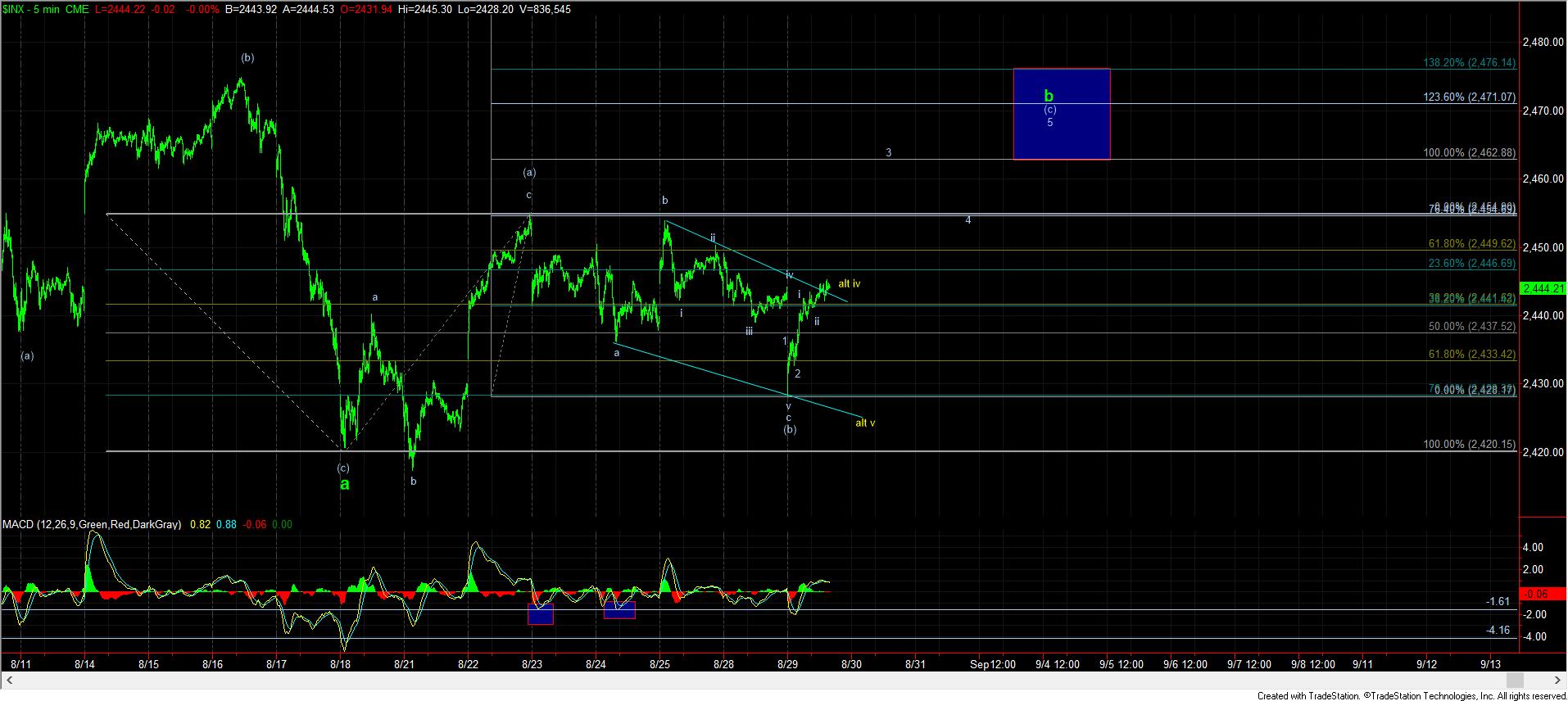 5minSPX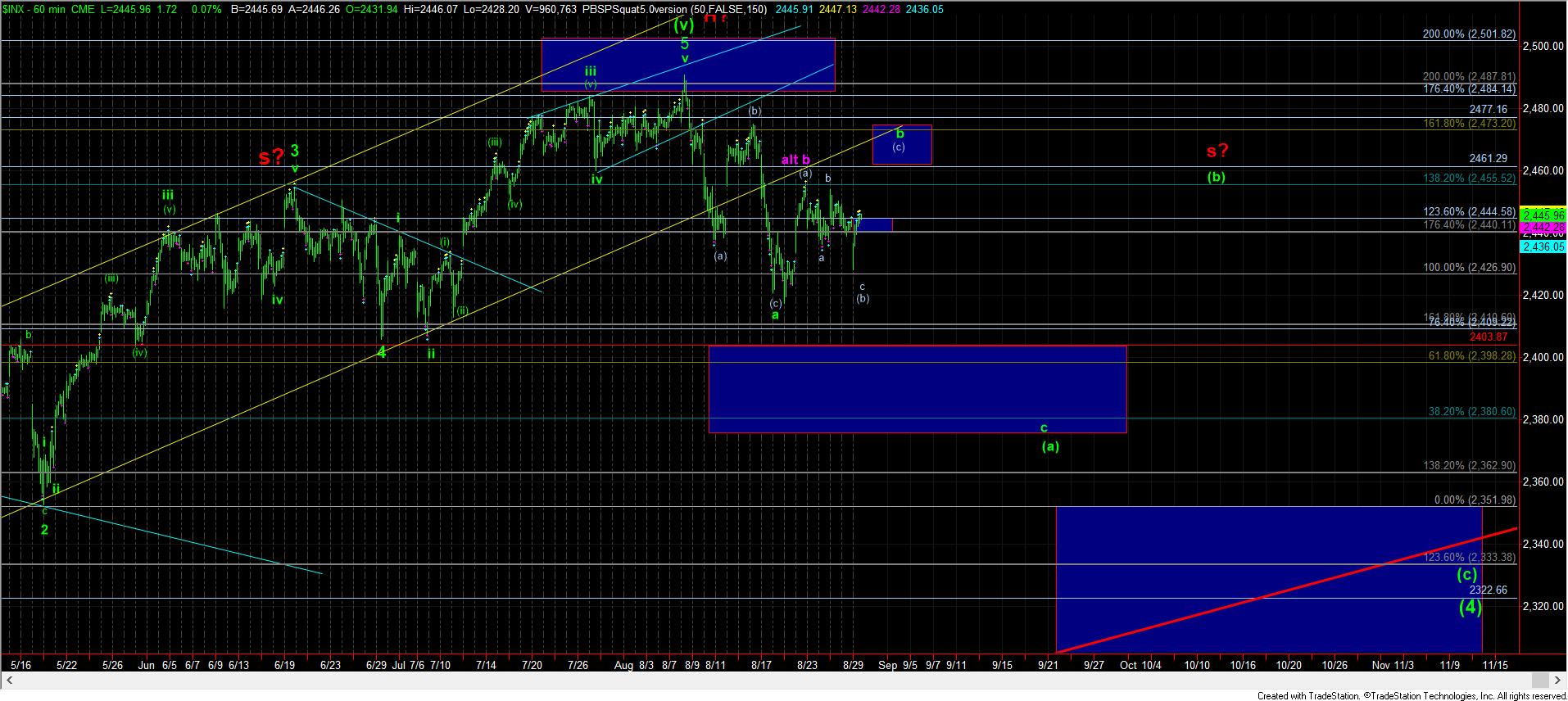 1-60minuteSPX