Is The Treacherous Path Lower Underway WIth The Break Of Support?
The market opened lower today and tested the lows that were struck last week. We then proceeded to break just under that low thus officially invalidating the potential i-ii setup to the upside. This is opening the door for the market to follow the green count lower as part of the larger triangle. With that said we still can't fully rule out seeing another higher high per the blue count however at this point with the deep retrace it would have to count as part of an ending diagonal. While both of these paths have some issues from a count perspective I am leaning towards the green count at this point in time however will keep a close eye on the pattern and price levels in the days ahead to help give further guidance as to which path this may be following.
Both counts are nearing a point in which we may find some local support as we have a key fib just below at the 4040-4026 zone. Under the blue count, we should then see a break back up over the 4148 level which should then be followed up with a break over the 4188 high. If we are unable to hold over 4040-4026 then it would open the door to seeing more of a direct move down towards the 4012-3951 zone. A move down to that zone would further confirm that we are following the green count but I still would be looking for the wave (a) to bottom from around that region which should then be followed by a wave (b) up. From there under the green count we still should see a move lower towards the 4000-3900 region to finish off the wave (c) of e of the triangle.
So while we cannot fully rule out seeing a higher high under the blue count the odds have increased to this moving lower per the green count. Both of the blue and green counts will likley give us sloppy and corrective wave action over the course of the next several weeks making this market ripe for seeing further whipsaw type of action.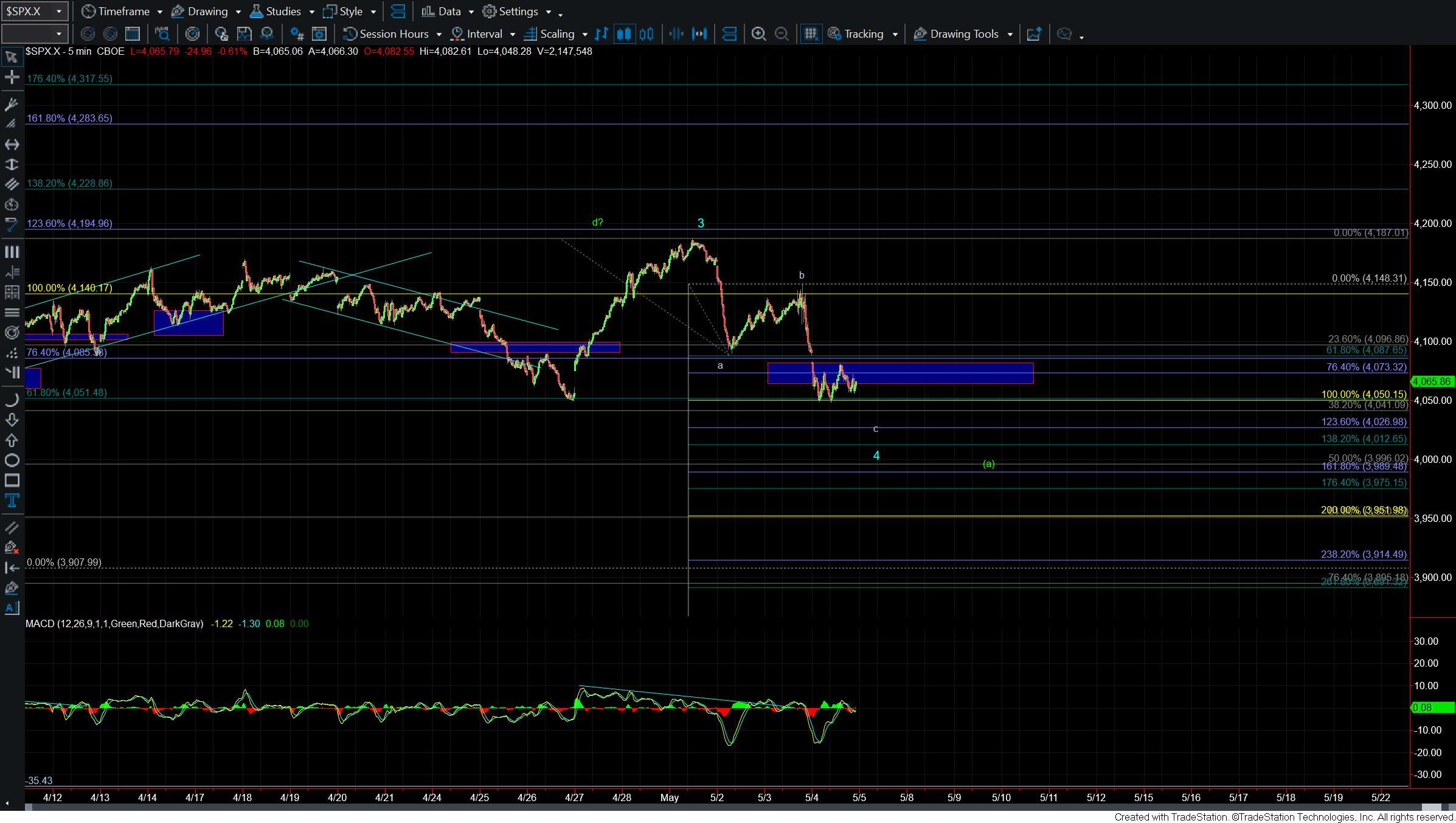 SPX 5m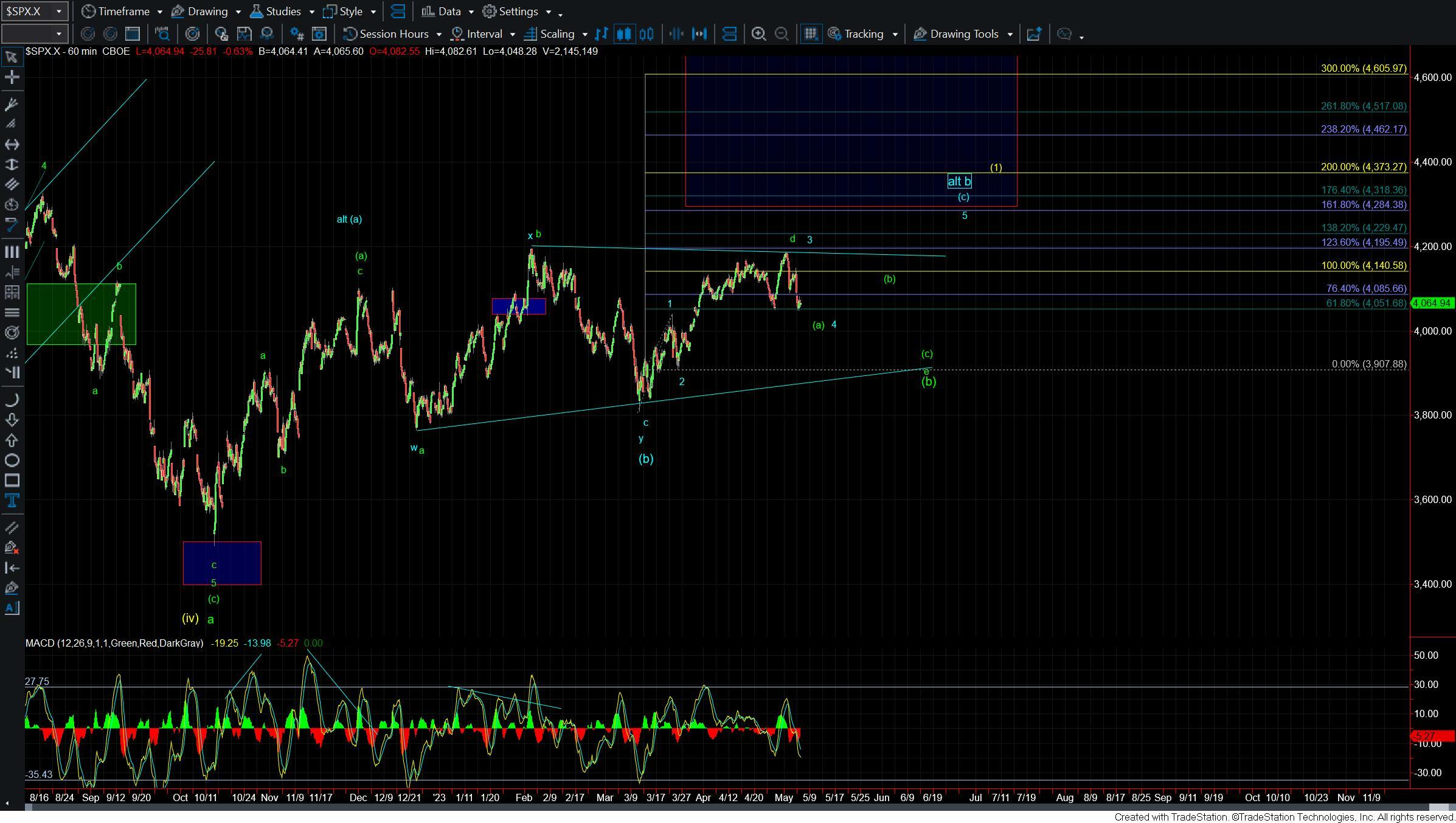 SPX 60m