Is The Market Ready To Push To New Highs?
After moving lower yesterday into the support zone for the wave (c) of iv we saw the market rally sharply today moving up towards the high that had been struck yesterday. This left us watching two potential counts as we moved into the afternoon session, one with the bottom being all of the wave iv ready to push to new highs and the other only a wave (a) of iv still needing another lower low under today's LOD before finding an ultimate bottom.
The inability to get a clear five-wave move to the downside and the continued push higher into the final hour of trading has made it more likely that we have bottomed in all of the wave iv however we still need final confirmation of this with a break back over the 4299 high. If we do break the 4299 level then I will be watching the 4300-4304 zone as the next key overhead pivot which would signal that we are going to see a direct breakout to new highs. If we hold that zone and turn lower then we still could see a pullback in the wave (b) of v before pushing directly to new highs even under the white count.
If we see a full five down off of the highs and a break back below the 4268 level then I still will allow for the purple count however at this point in time it is looking less probable. So with that and as long as we do manage to hold over the 4277-4268 zone this is looking like it is ready to push to new highs before breaking back under today's low of the day.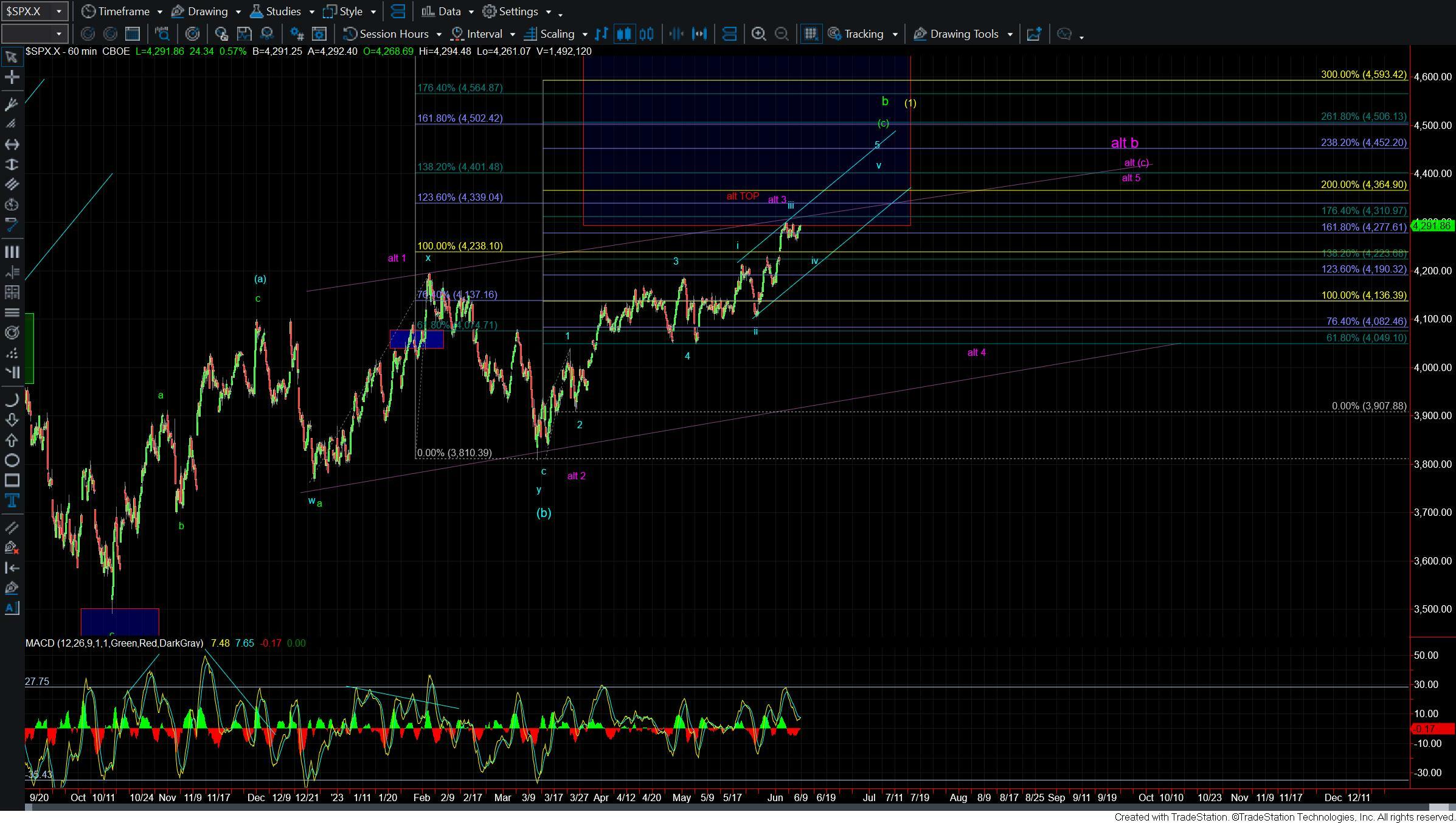 SPX 60m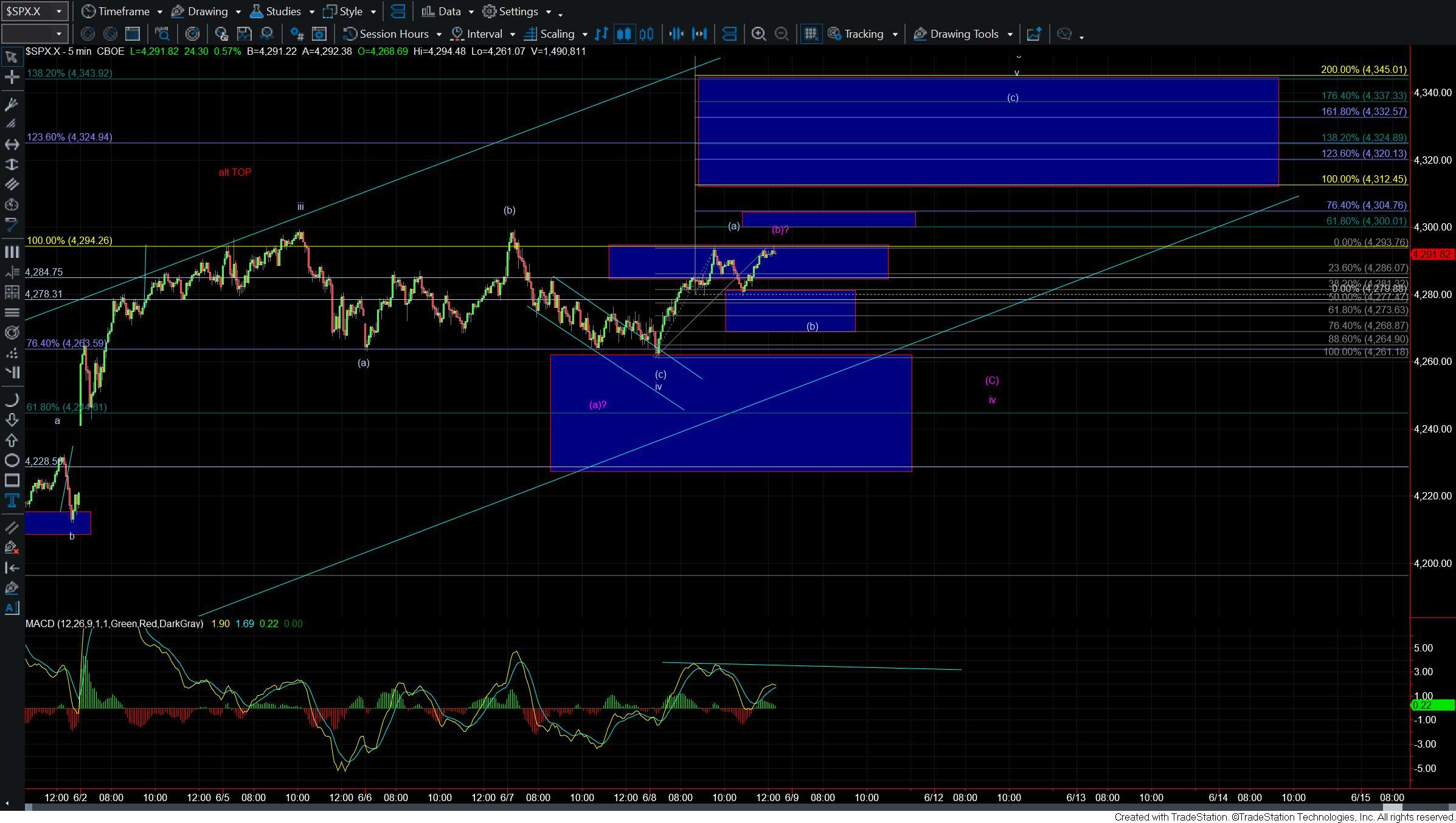 SPX 5m