Initial Indications Of Wave iv
As noted since this weekend, the market needed to break 2059/60SPX to open the door to wave iv. And, as I noted last night, we needed to continue down to the 2040SPX region to gain further confirmation.
Today, the market broke the upper support region, but failed to continue lower to 2040SPX, and levels below. . . at least, so far. Rather, as you can see from the two attached chars, there are two trend lines which the market parked itself right over today, which still leaves a small door open to a possible higher high in wave iii.
Normally, a 4th wave will target the .236 retracement region of wave iii in the a-wave of wave iv. For us, that points down to the 2035SPX region. So, I am going to assume that we need to drop down to the 2027-2035SPX support zone to provide us with a filled out a-wave in this wave iv. From there, I would expect we can rally back towards the 2060 region in a b-wave, which will then set us up to drop down to the 2000 region to complete all of wave iv.
However, if the market cannot continue down to break the support channels noted on the attached charts, as mentioned above, there is still a small door open to a higher high this week, especially since the IWM has not struck its ideal higher targets.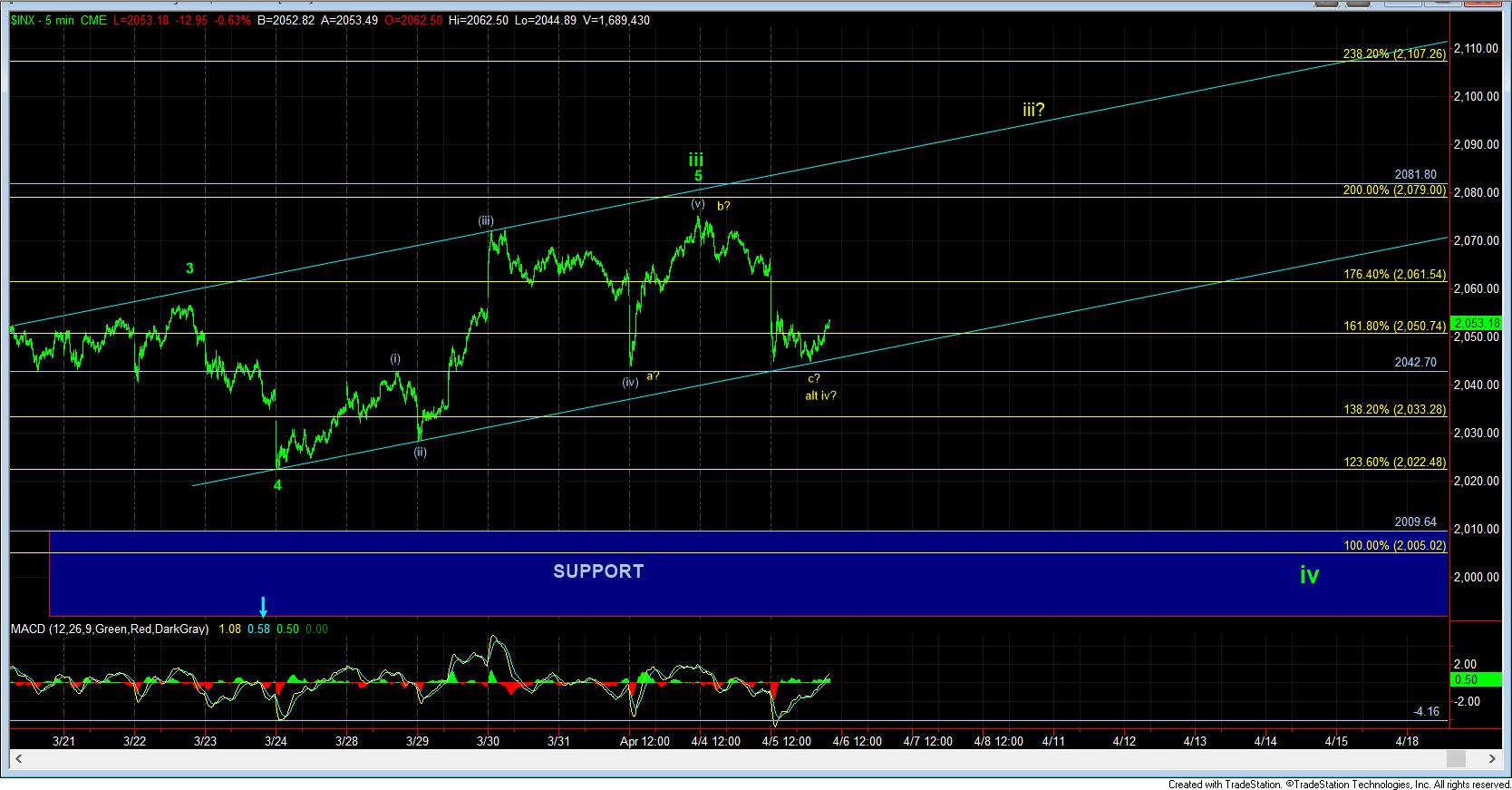 5minSPX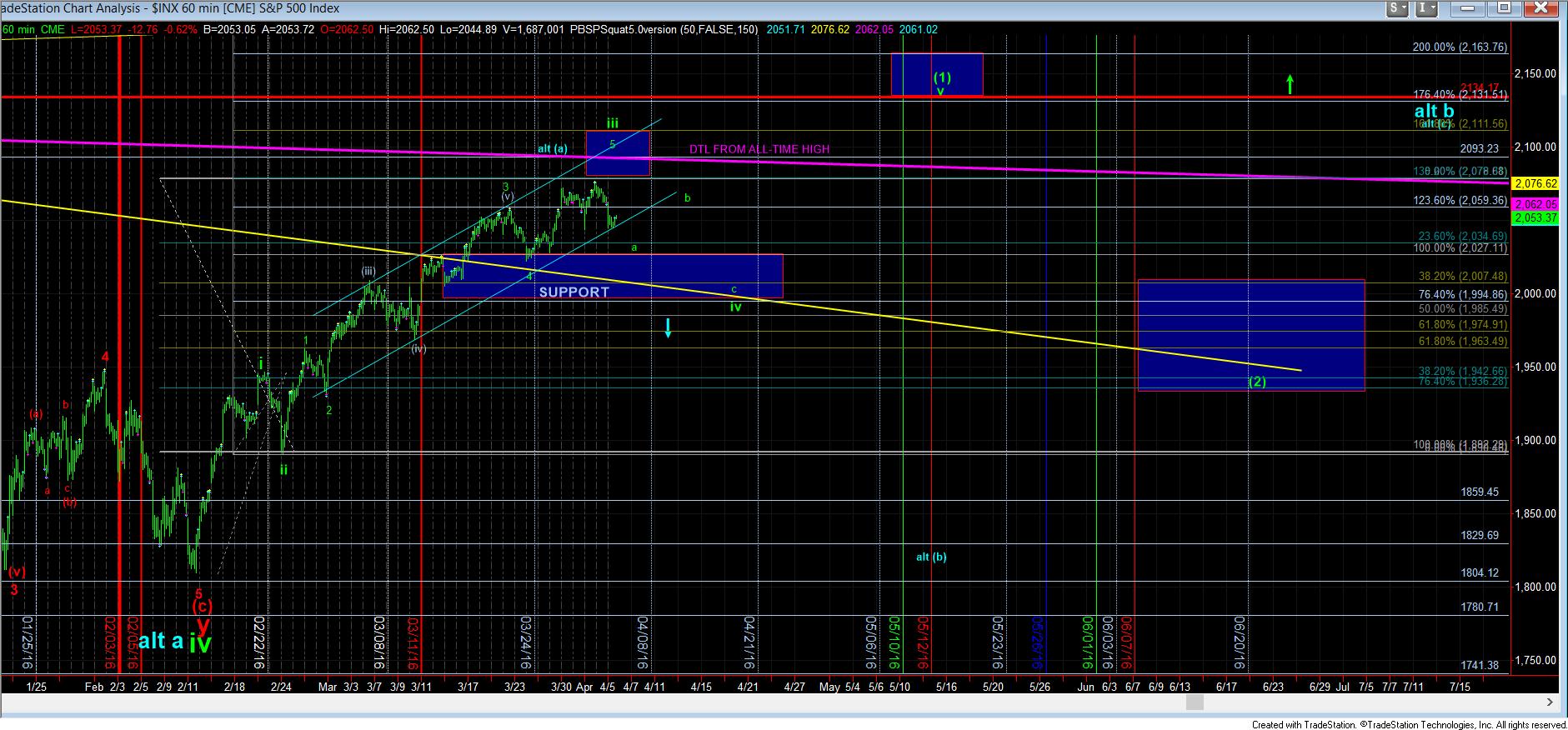 1turnchart