Initial Indications Of A Top
With the IWM breaking down below upper support today, and the SPX pushing right on its support, we are starting to see signs that we have finally struck a top to this rally off the June lows. While we still need to see a sustained break of 2987SPX, and follow through below 2950SPX to confirm this, at least we are now seeing some initial signs.
Moreover, the best way to count the high being struck thus far would be as an ending diagonal. That means that once we break support, we may see a quick drop back down to the 2910-30SPX region. You see, when an ending diagonal completes, it often reverses quite quickly to the point of origin of the diagonal, which is in the 2910-20SPX region.
But, as I am writing this update, the SPX has yet to break below 2987SPX, but that can happen as early as tomorrow. If we should rally off this region instead, then it leaves the door open for one more rally to complete a larger ending diagonal of the July 9th low.
For now, I am still stalking a market top, and we clearly have enough waves in place to consider it complete. We simply need confirmation at this time, and if we have completed an ending diagonal structure, confirmation will likely be swift.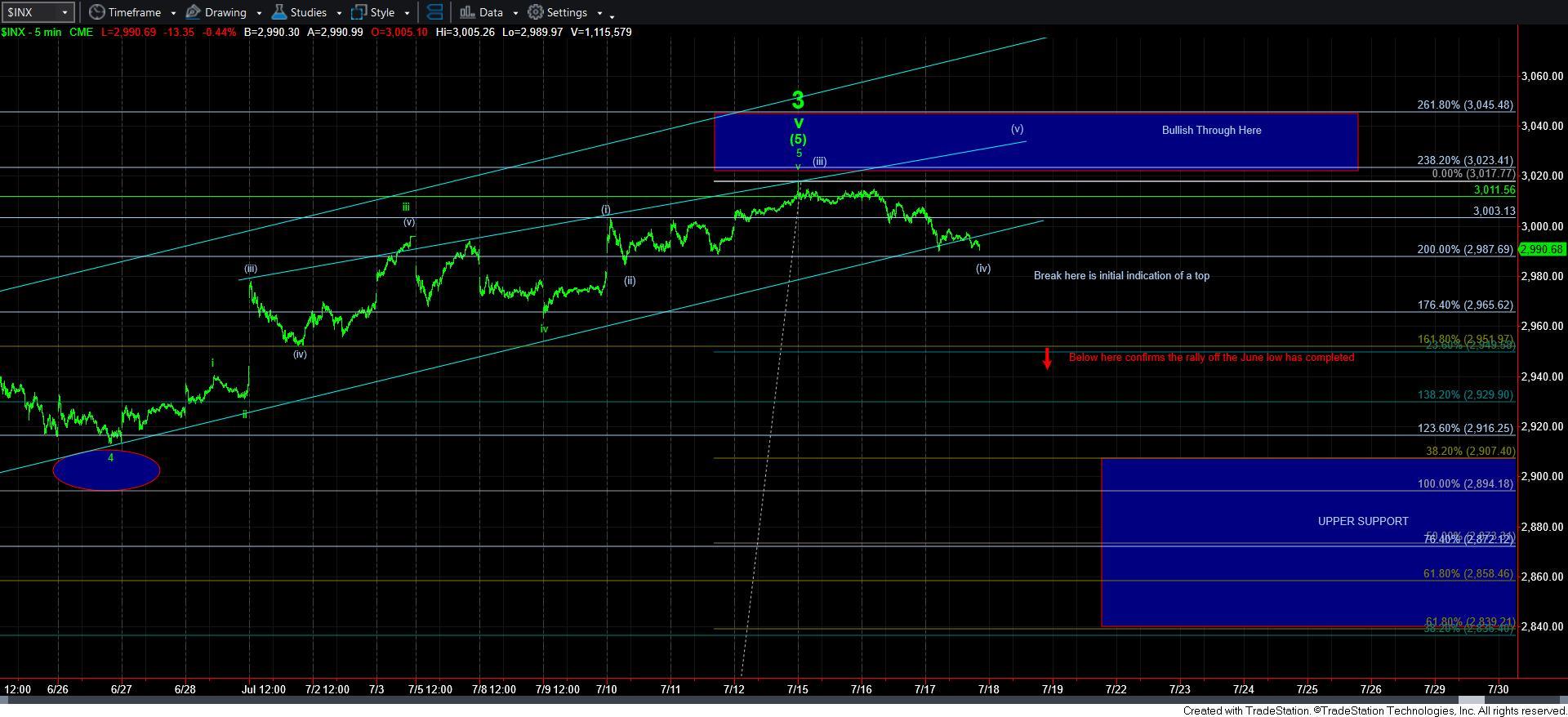 5minSPX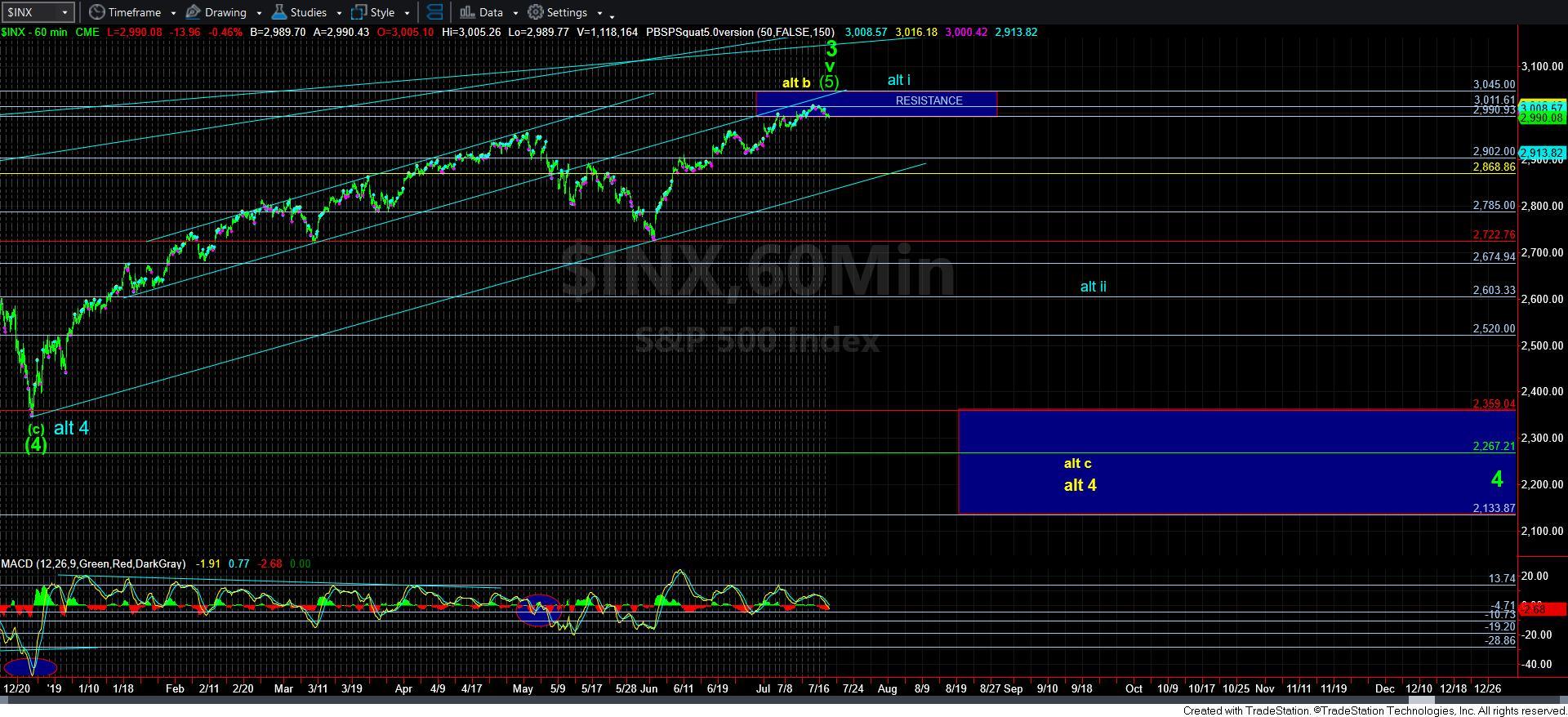 60minSPX