Inching Our Way Closer To A Local Top
The count is quite full. Yet, there can be a few squiggles left until the pattern finally completes, as you can see on the 5-minute chart.
Again, while my expectations were for a rally to the 4100-4150SPX region, the FOMO seems to have pushed us a bit beyond my standard expectations, and we may even challenge the 4200 region before this rally is done. But, my minimal target is the 4188SPX region, as long as we hold over 4124SPX.
And, remember, it takes a break down below 4090SPX to open that door to our next lower ideal target of the 3950SPX region, wherein waves [iv] and [i] overlap.
In the meantime, the daily MACD has now struck the top of the resistance region we normally see on that chart. And, the 60-minute MACD is providing some stark negative divergences at these highs.
But, the one positive point I would like to add today has to do with the primary count in green. If you remember, wave [iii] should take shape as an a-b-c structure. And, I have to say that this is one of the nicest a-b-c structures I have seen in some time (as seen on the 60-minute chart), wherein the c-wave is providing us with a really nice 5-wave structure. While we are likely in the final throes of that 5th wave in the c-wave, it really bolsters the green count potential quite nicely.
What even adds to this potential is that the yellow count and red count should have been a c-wave rally up to here, which most commonly takes shape as a 5-wave structure. Yet, what we have is a clear 3-wave structure. Again, it allows me to retain my primary count in green based upon this fact as well.
But please remember – I do not trust diagonals no matter how nicely they take shape . . . at least not until they prove themselves. So, I simply wanted to point out that the shape and structure of the rally is certainly bolstering the primary count in green, but that it is not yet to be trusted until proven with the 1-2 break out structure I have spoken of so many times.
For now, I am looking forward to the wave [iv] pullback over the coming week or so. And, I may even add that there is some potential we may not even drop as deep as the 3950SPX region for the overlap in waves [iv] and [i] due to how high we have rallied thus far. So, please maintain an open mind, as the market has yet to make any real determinations about the bigger structure, and it still may be months away until it does.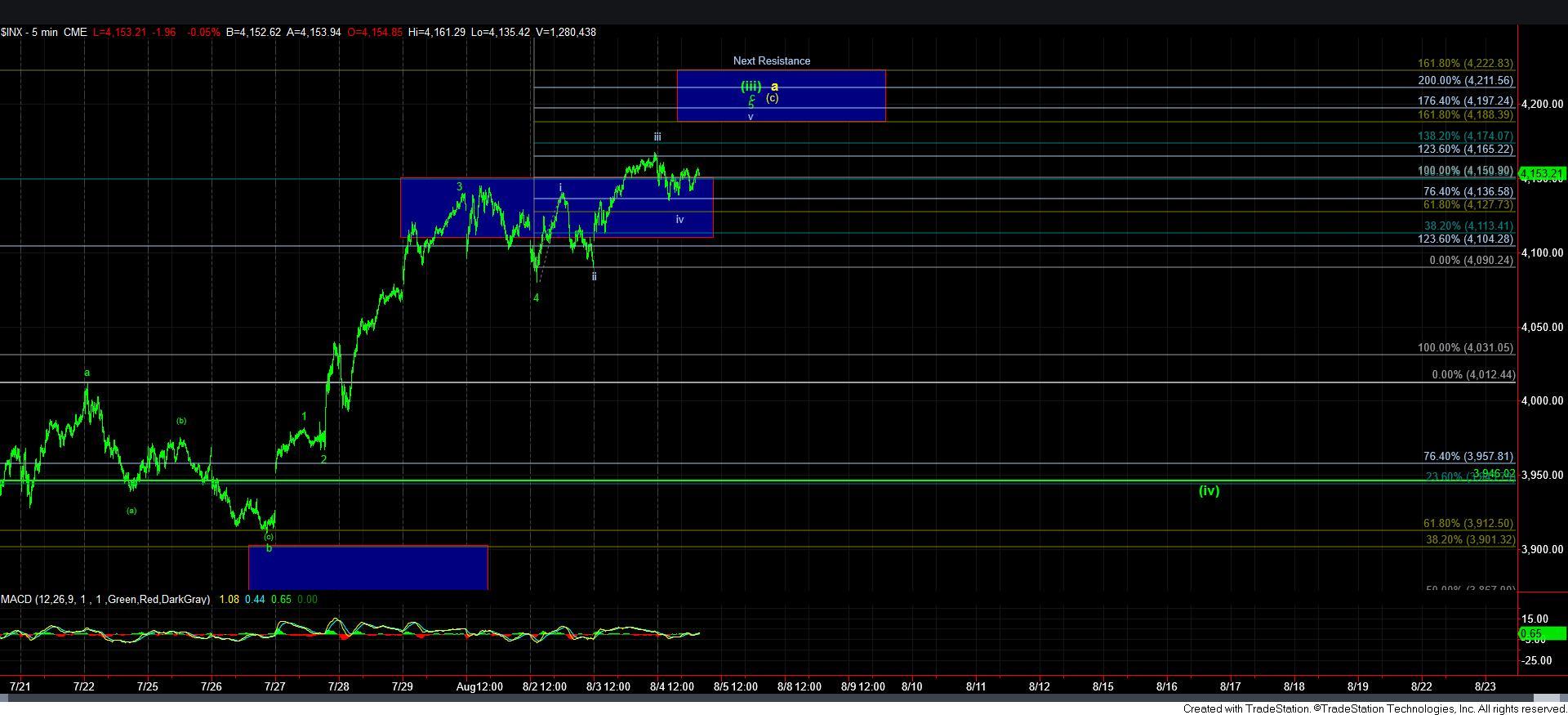 5minSPX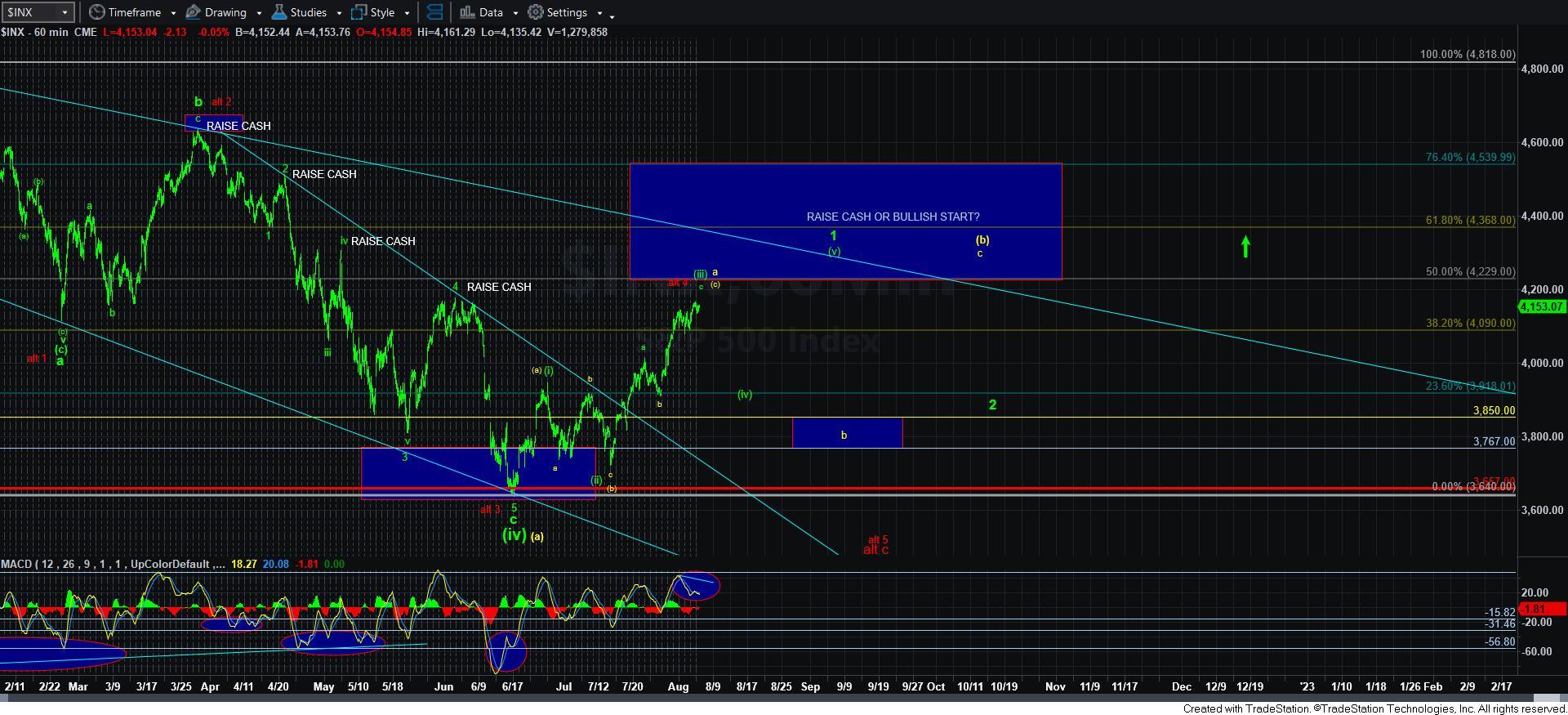 60minSPX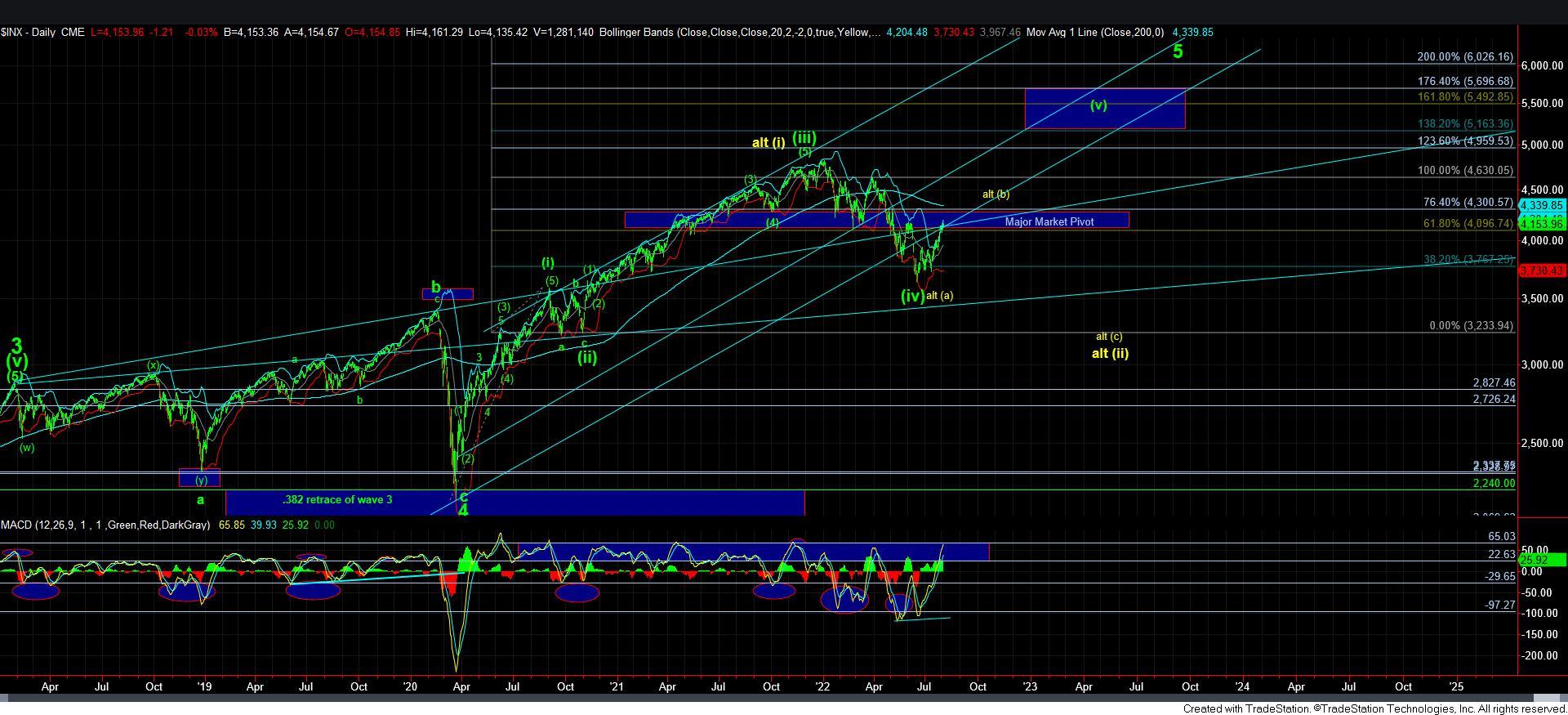 SPXDaily