In Alignment Again - Market Analysis for Nov 2nd, 2021
With the move higher today, the market has now aligned between the two potential paths we are tracking. While I understand that we have rallied much further than I had initially expected in a direct manner, as I wanted to see a deeper wave [iv]), but I have been pounding the table trying to remind everyone that we are still in a bull market with much higher levels likely to be seen in 2022.
In the meantime, we have now rallied up to the 2.00 extension of waves [i][ii] in the green count, which is often the termination point of a 5-wave structure. Moreover, we have reached the next major Fibonacci extension on the 60-minute chart, which is in the 4630SPX region.
That does not mean that the market will certainly finally pull back, but we are at a point at which normally does turn down.
The other point I need to continually reiterate is that it is HIGHLY unlikely the market will be able to sustain this type of rally all the way to the 4900+ region. The only way we will likely get there is with a 2nd wave pullback so we can develop the energy to propel us up towards our next major bull market targets. And, my 2nd wave pullback target remains in the 4400-4500SPX region.
But, now that both the purple and green counts have re-aligned, we have to go back to analyzing the next decline structure very carefully. If the decline is clearly corrective, then I am counting that decline as wave ii, and it will be a wonderful opportunity to add long positions for the rally to 4900+.
However, if the decline is clearly impulsive, then the purple count looking for a c-wave back down to the 4300SPX region will take priority.
The other point I want to make is that this last rally higher off last week's small consolidation looks like we are tracing out an ending diagonal. What we know about ending diagonals is that the reversal once complete is quite strong, and targets the region from which it began. In out case, once we break down below the uptrend channel created off last week's consolidation, we will likely drop strongly back to the 4550SPX region which will signal that the pullback has clearly begun.
In the meantime, I am simply left awaiting the next pullback so we can begin our plans in preparation for the rally to 4900SPX+ which I still expect into 2022. And, as I have been saying, the nature of the pullback will give us a much better idea as to where the next buying opportunity will reside before that rally begins in earnest.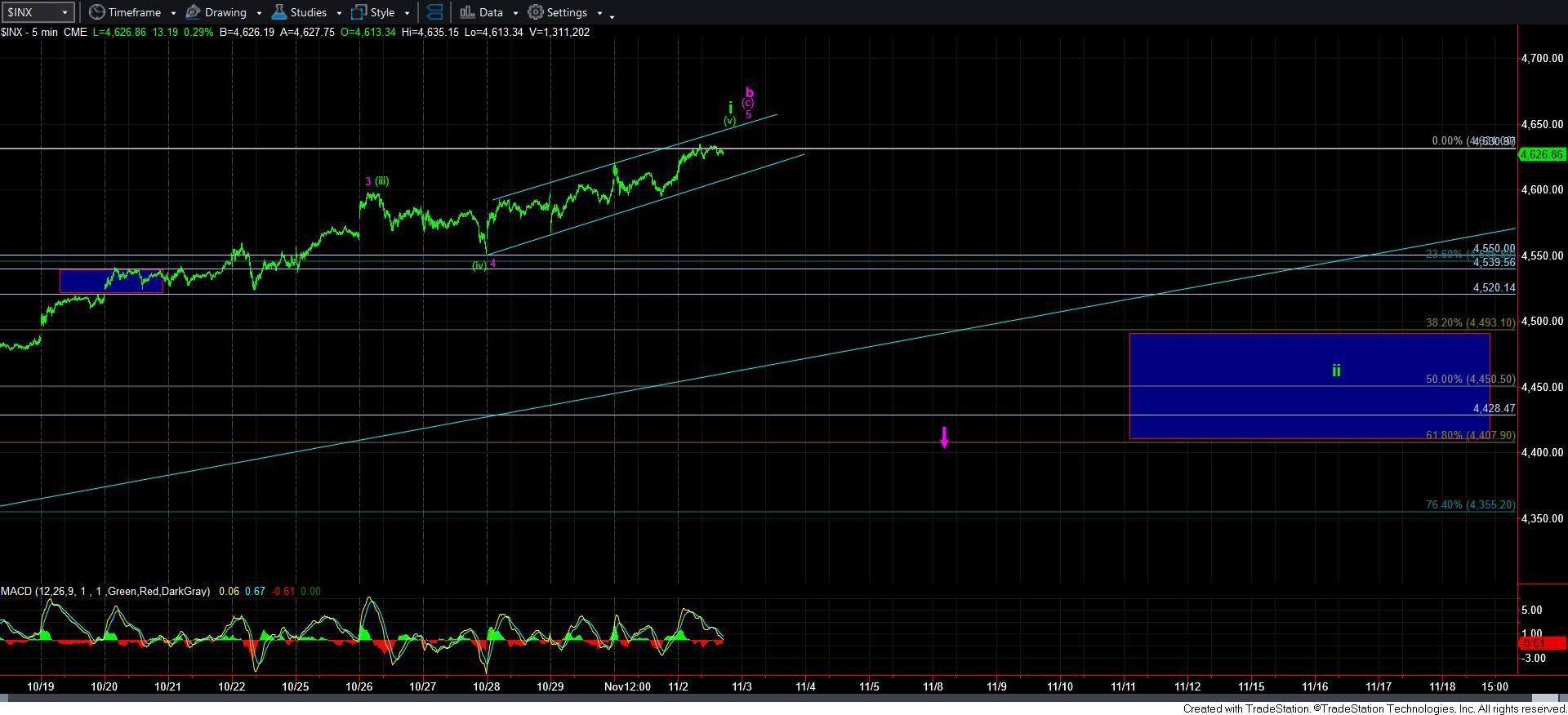 5minSPX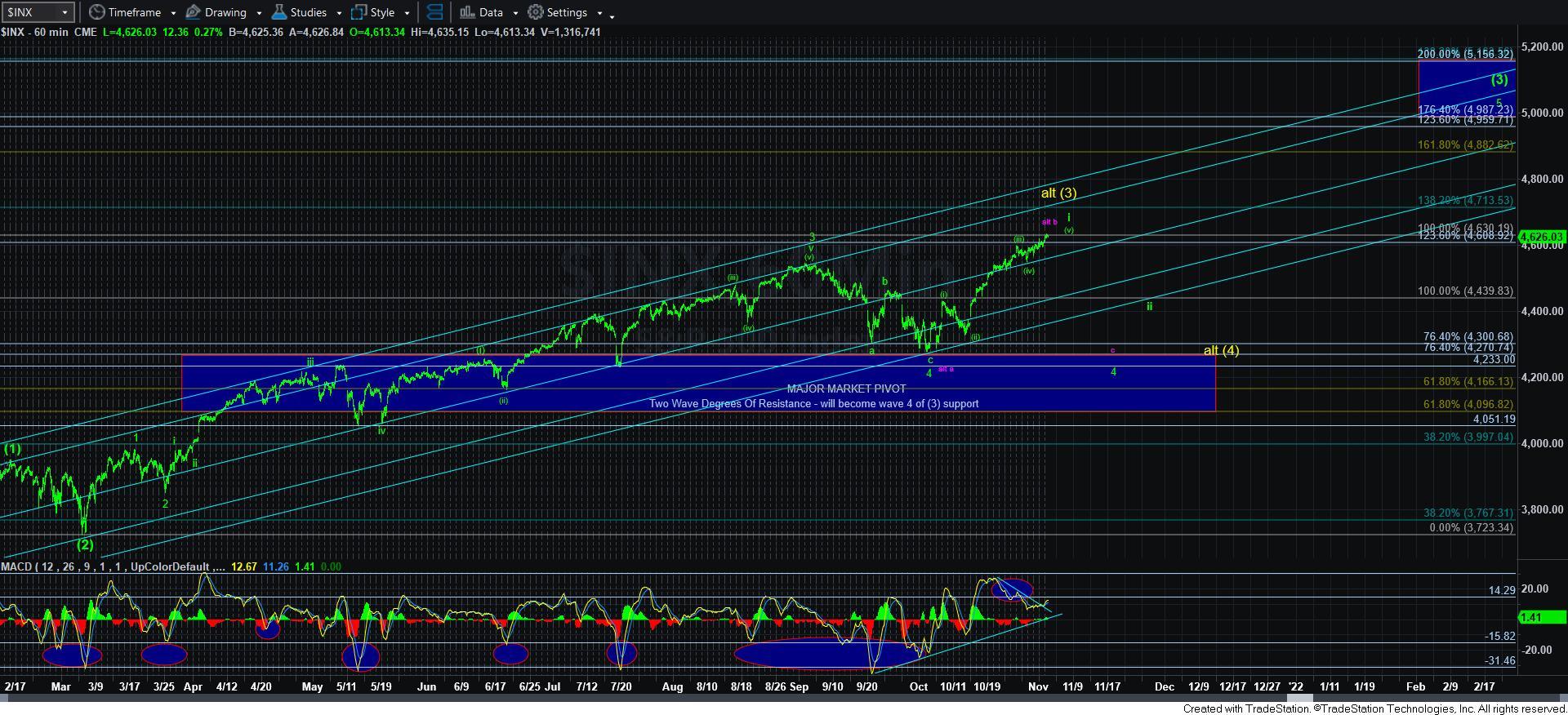 60minSPX