Important Interim Note - Market Analysis for Mar 12th, 2021
I am sending this out as an alert to the entire members because it is important.
Even though we spiked through the (a)=(c) yesterday, this action is now putting that yellow count front and center.
If we see a lower low in the futures, followed by a corrective bounce, that is a 1-2 downside set up for a c-wave down in yellow. Therefore, a lower low should have you strongly considering protection again, with stops at yesterday's high. This could set us up for a 200+ decline next week, so stay on your toes.
But, clearly, if we take out yesterday's high, it makes it more likely that we are trying to complete wave 1 of (3).
I would imagine that by the end of today or by Monday at the latest we will likely have our directional perspective.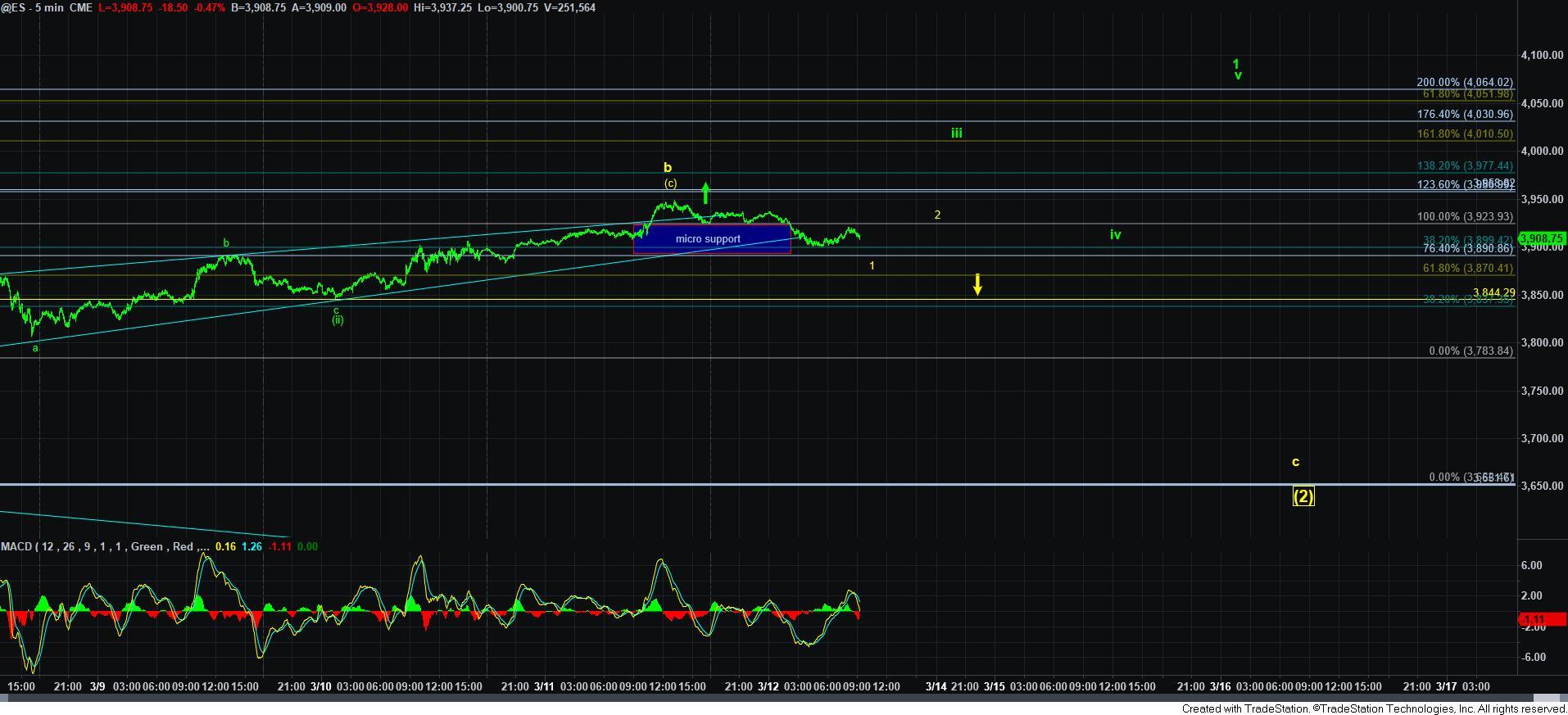 5minES