Immediate Upside Not Terribly Clear
Over the weekend, I noted the following:
This past week, we struck the top of wave iii of 3 right at the 1.236 extension of waves I and ii, which led to the pullback in wave 4 of iii into Thursday. While I am not yet certain whether wave 4 completed on Thursday, as it does have an ideal target at 1995SPX, should the market provide us with a completed impulsive initial wave off the Thursday low before striking 1995SPX, then we are likely on our way to complete wave 5 of iii, which has a 2080SPX target.
After today's action, I cannot say that it has cleared up that much. While the ES MAY have a 5 up off the Thursday low, the move up today was not clearly impulsive. Moreover, since we did not strike the ideal target for this wave degree at 1995SPX, it is hard to feel confident that the market is going to continue higher in a more immediate fashion. And, our last issue with immediate upside follow through is that the move up off the Thursday low in the SPX looks corrective rather than impulsive, with the only way to count it as an impulse is as a leading diagonal. (And, I think I have noted many times how I feel about trading leading diagonals).
But, the rally off today's low in the TF seems to be a clear 5 wave structure, which means that if we see a wave (2) pullback followed by a rally over the high of wave (1), that should provide us with a strong signal that we are heading to the higher targets noted in the weekend update sooner rather than later.
But, right now, I can't say that the setup is clear enough for me to want to take short term risk overnight. Rather, if the market does break out tomorrow, I think the better trade (other than long side day trades after a break out) would actually be the short trade from the 2080SPX region. Yes, you heard me right. Once we move up into that region, I think the better trade to take would be the short trade. For if we are completing a 3rd wave high, we should see a drop down to at least the 2027SPX region for a 4th wave – which would be more than 50 points. And, if this is a corrective rally high, then we can see a lot lower than that. So, for me, the trade I am going to focus upon next is the short side should we rally up to the 2080SPX region this week.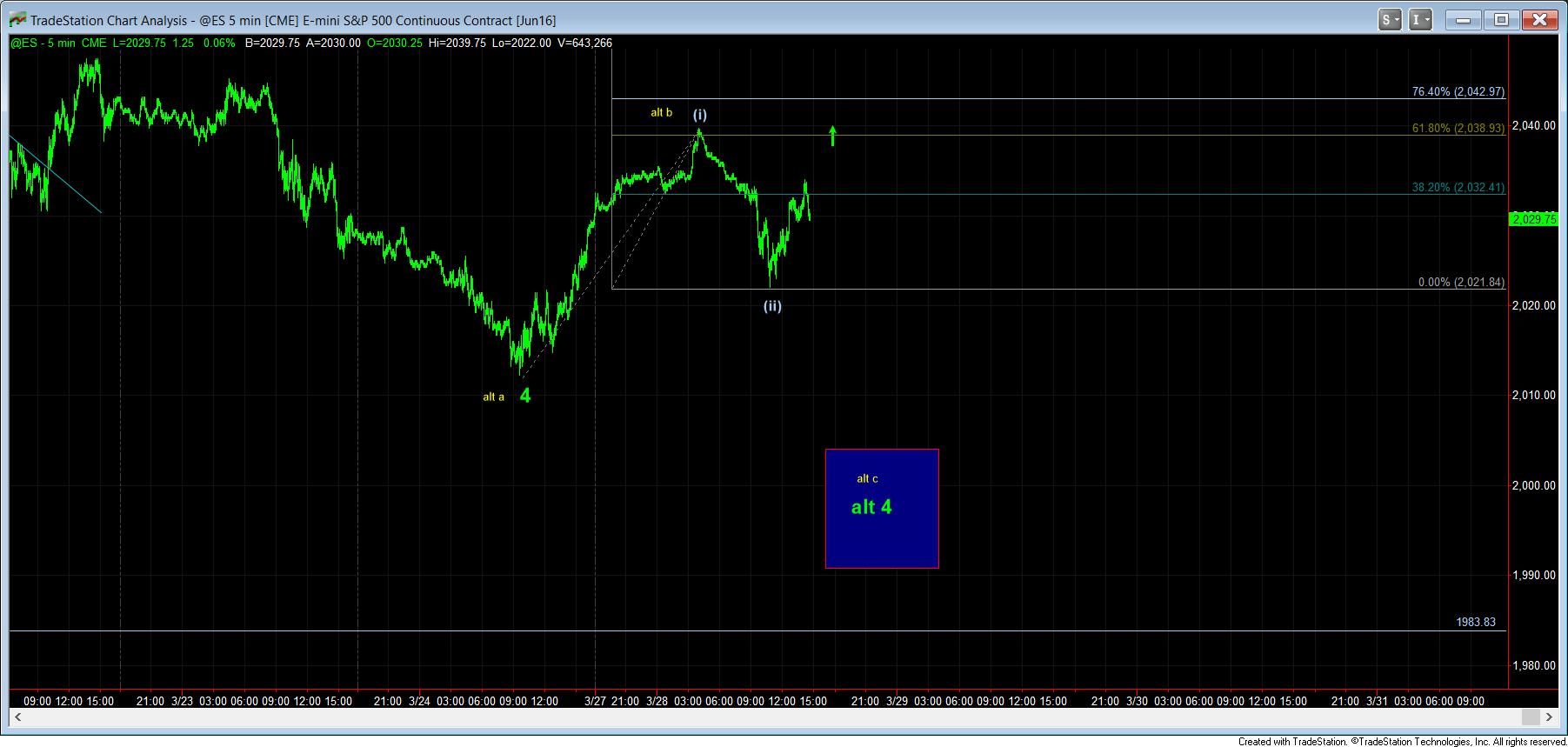 5minES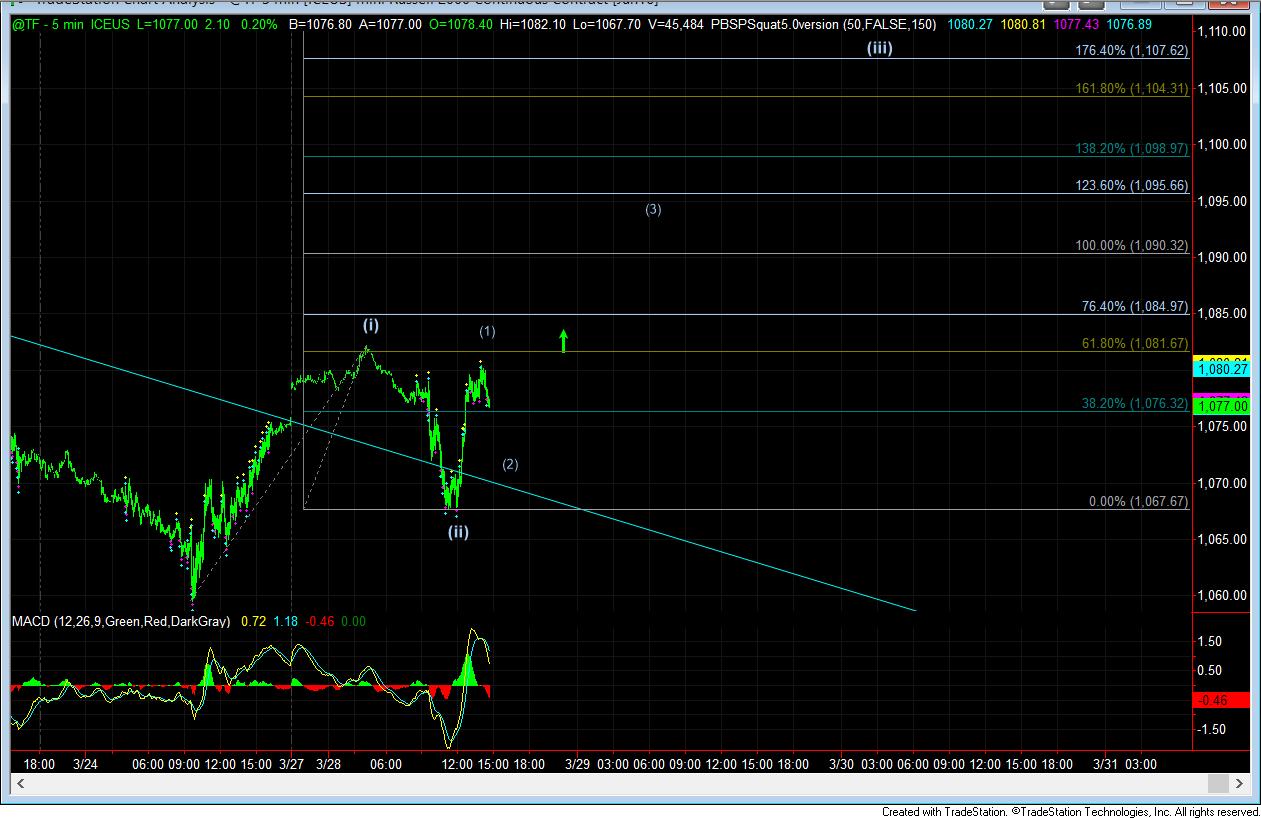 5 min TF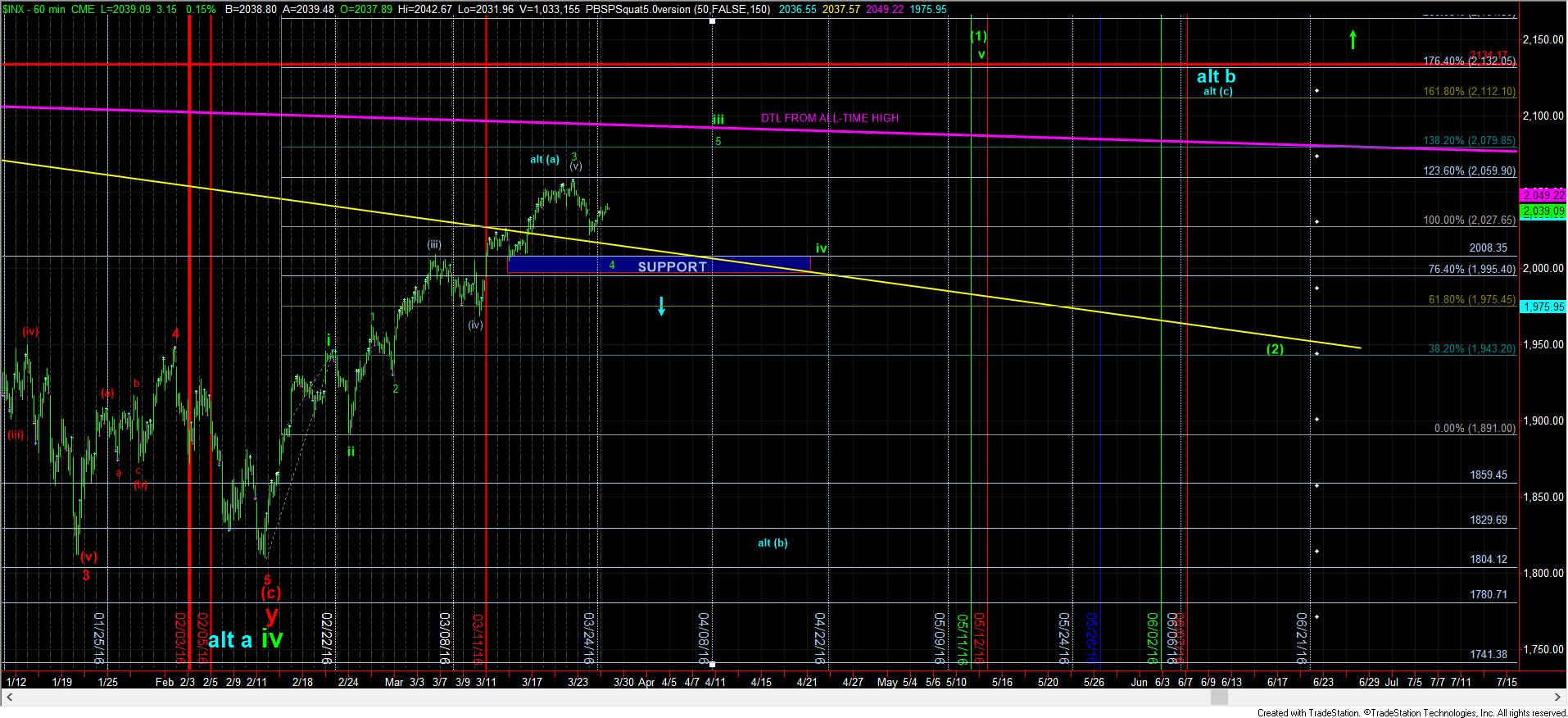 1turnchart